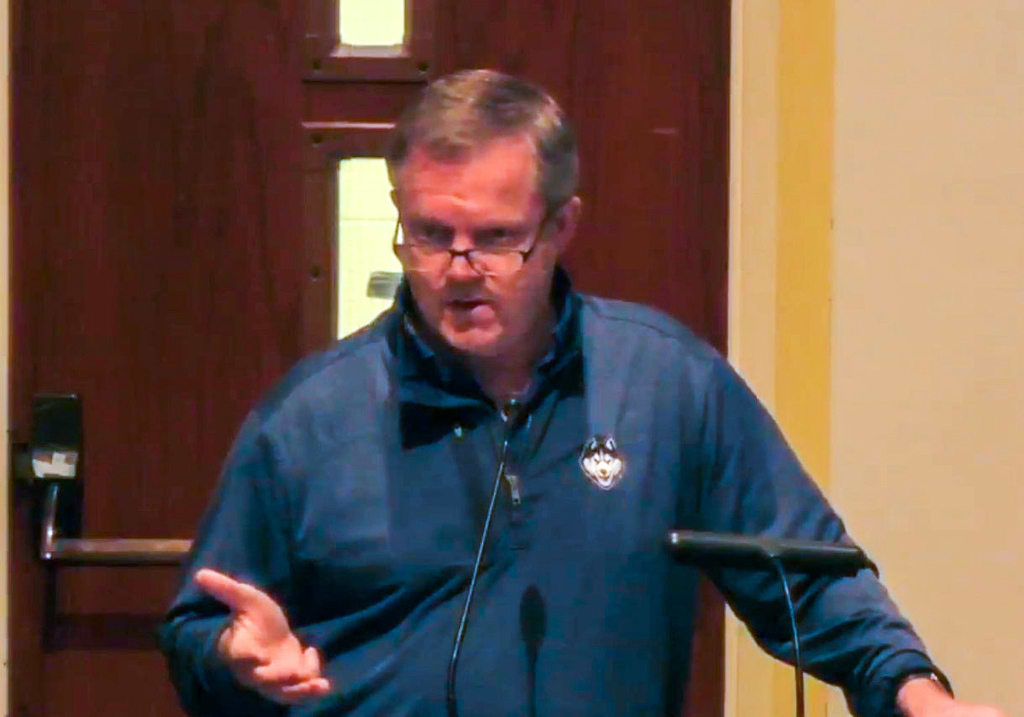 By Thane Grauel
WESTPORT — The town should know in about 10 weeks what the future Long Lots Elementary School will look like.
The options are renovate as new, renovate with additions, or build a whole new school.
Spoiler alert: A simple renovation is not looking likely.
Long Lots School Building Committee Chairman Jay Keenan gave a report to the Board of Finance on Wednesday night, and provided what appeared to be some early clarity. He said that with enrollment climbing, just a plain renovation appeared an unlikely solution.
That leaves the renovate-with-additions option or build a whole new school the likely choices.
The building committee met at Town Hall 90 minutes before the finance board meeting.
"They're going to give us three options," Keenan said of the architects and project managers hired to look at the options. "They're going to give us a renovation option … we'll also have an option that is partial renovation and new construction with additions, and we'll also have a new school."
Finance board Chairman Lee Caney asked about a rough timeline.
Keenan said the renovate-as-new option "is actually going to take longer than building a brand-new school."
"Because you've got to phase each portion of that, move the kids around, find places for the kids, most likely involve portables and things like that.
He said all the potential construction managers his committee talked to said it would likely take longer to renovate the school than build a new one.
"New school, we're probably looking at 2026," Keenan said of a September opening. "Not really sure about the other two at this point."
"And 2026 is really pushing it," he warned. After construction is done, furniture — desks, chairs and more — will have to put in place.
Keenan said his committee hopes to come back to the finance board, the Board of Selectwomen and the Representative Town Meeting sometime in August to present recommendations.
Thane Grauel grew up in Westport and has been a journalist in Fairfield County and beyond for 35 years. Reach him at editor@westportjournal.com. Learn more about us here.