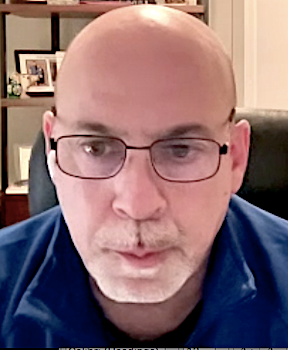 By Gretchen Webster
WESTPORT — A plan to ban smoking — tobacco and marijuana — at town beaches and recreational facilities is under review.
A proposal to impose the prohibition was discussed at Wednesday night's Parks and Recreation Commission meeting, but no vote was taken.
As proposed by Parks and Recreation Director Jennifer Fava, the rule would outlaw all smoking and vaping at municipal beaches, athletic fields, pools and racquet courts.
She said that Westport is an outlier on the issue, as four out of five Connecticut towns ban smoking at town recreational facilities.
Carmen Roda, operational manager for the Parks and Recreation Department, said there appears to be a rising number of people smoking at the town's recreational properties — and, as a result, more complaints about smokers, especially near areas used by children, such as playgrounds or swimming pools.
A recent encounter between an upset parent and a cannabis smoker near a playground became confrontational, Roda said, and escalated quickly.
"It will be more confrontational if we don't take steps," he said.
Secondhand smoke is a health issue, as well as a sanitation issue and can become an enforcement issue if smoking is not officially banned from recreational areas, Roda said.
Fava recommended a regulation that would limit smoking 25 feet from a recreational area, the same limit as state regulations, she said.
The smoking ban, however, would not include parking lots, the golf course or other parks.
The Town Attorney's Office and police have also reviewed the proposed prohibition, Fava said.
Commission members agreed that a smoking ban should be instituted as a regulation, instead of an ordinance or law.
The commission did not vote on the proposal, but decided to discuss enacting it at a future meeting.
Freelance writer Gretchen Webster, a Fairfield County journalist and journalism teacher for many years, was editor of the Fairfield Minuteman newspaper for 10 years and teaches journalism at Southern Connecticut State University.