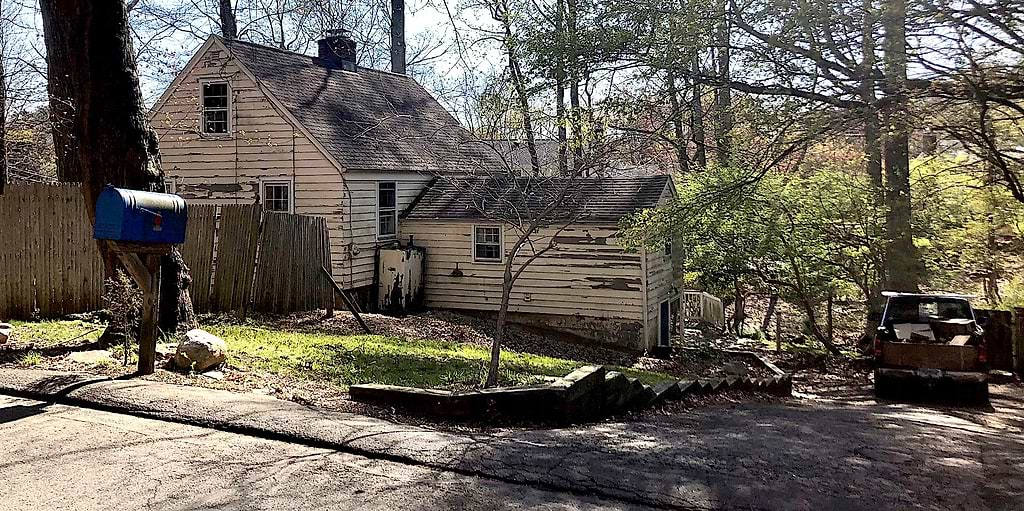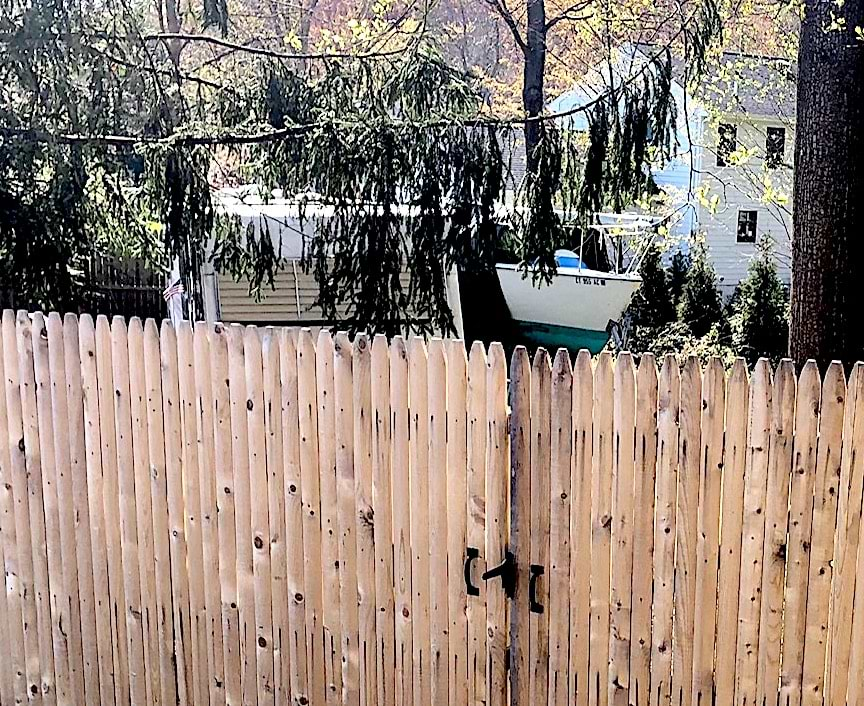 By Thane Grauel
WESTPORT — The owner of property on a quiet cul-de-sac off Long Lots Road has been fined for failing to address zoning violations.
A rare "Citation Hearing" of the Planning and Zoning Commission took place last Thursday for 1 Fresenius Road, which runs north from the bottom of Long Lots, behind the Sherwood Diner.
The proceeding was the latest in a years-long series of run-ins between the property owner, Antoine Giaume, and the Planning and Zoning Department, the Building Department and the Blight Prevention Board.
Over the years, town records indicate officials noting progress on remediating complaints in some cases (including the owner's home on Hale Street), and exasperation in others.
It appears that officials' patience has worn thin, and Giaume was fined $750 Thursday for having an unscreened recreational vehicle and boat on the Fresenius lot.
Not a big figure. But the issues go beyond aesthetics.
A contentious legacy
Records show that concerns about the trailer include who has been living there and who visits. Complaints include that it has no bathroom, and people hanging around the yard in past years.
And, as the property owner said two years ago, and officials have noted more recently, a person living in the trailer was incarcerated.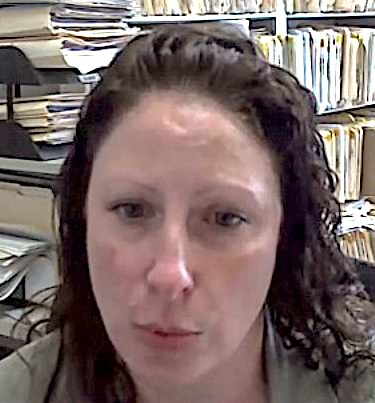 Amanda Trianovich, a town zoning official, began Thursday's hearing by giving a timeline of the latest zoning issue.
"On Oct. 19, 2021, the Planning and Zoning Department received a complaint from the Building Department that the neighbors were complaining about a person living in a recreational camper on the property," she said.
Trianovich said she visited the site and saw an unscreened trailered boat and RV on the property, a violation of the town's zoning regulations, but she did not see anyone there.
A notice of violation followed, and she said, and 10 days later, Giaume contacted her asking for a couple weeks to find a remedy.
"After two months, I did not hear anything more from the property owner so I did conduct a second inspection to see if the zoning violation still existed, and it did," Trianovich said.
On Feb. 1, she issued a second notice of violation.
She said Giaume did not respond, so on Feb. 22 she issued a citation, with an initial fine of $150.
A four-day grace period followed to give Giaume a chance to correct the problems. Then the meter started running again until March 2, when he requested a citation hearing. The fines stood at $750.
"My mailbox was damaged during a snowstorm," Giaume said at Thursday's hearing. "My mail was held by the post office," he added, claiming that he failed to receive numerous items sent via the Postal Service.
Trees, camouflage … and a fence
Giaume said he asked for another inspection in November after he had coniferous trees planted to screen the view from Ruta Court.
"I assumed, as time went by, and I assumed nothing happened, and as a result I thought the matter had been closed," Giaume said.
He said he went to Ruta Court to see the how much of the boat was visible.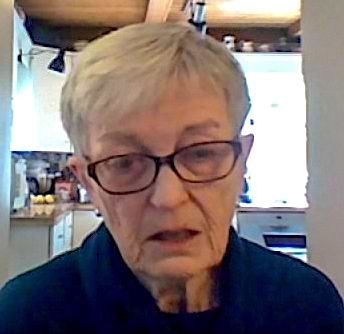 "My view was blocked by a fence that the owner of the property had put up," he said. "And therefore I could not see my boat. And I could not view any adjustments that I may have wanted to make."
He said he also offered to cover the boat with a camouflage tarp.
Trianovich said she took a photo dated March 2 that shows the neighbor's fence, the planted trees and the boat.
"We can see your boat and RV clearly," she said.
Eleanor Lowenstein, the citation hearing officer, said she also visited the site and was able to see the boat and trailer.
Michelle Onofrio, a building assistant with the Building Department, told the hearing the property's history intersects with the Blight Prevention Board.
Giaume has appeared numerous times before that town panel.
"When he would come to a blight meeting, he does not appear to take ownership of the property that he owns," Onofrio said.
"The board and the residents wanted to know how long the person's living there, when is the vehicle going to be removed and he didn't know because he doesn't go there," she said. "But, as our blight board said, you need to take ownership. This is your property, you own it and, if there's problems, you're going to have to handle it."
Onofrio said her department also has had problems getting mail delivered to Giaume, whether by the Postal Service or sending a marshal.
Giaume tried to turn it back on Onofrio.
"I think this matter is a result of your involvement," he said. "Are you just carrying this on from the blight department issue?"
He again complained about problems with notifications and communications.
"Furthermore, let me say I think this matter is a little bit over the top, I mean for a boat not to be covered, not to be screened," Giaume said. "I see in this town a lot of boats that are not covered."
Lowenstein said she hadn't seen anything done to make changes, and dropped the gavel.
"My feeling is that he's liable in this case," Lowenstein said. "I think we should assess the fines."
Thane Grauel is a freelance writer and frequent contributor to Westport Journal. Learn more about us here.