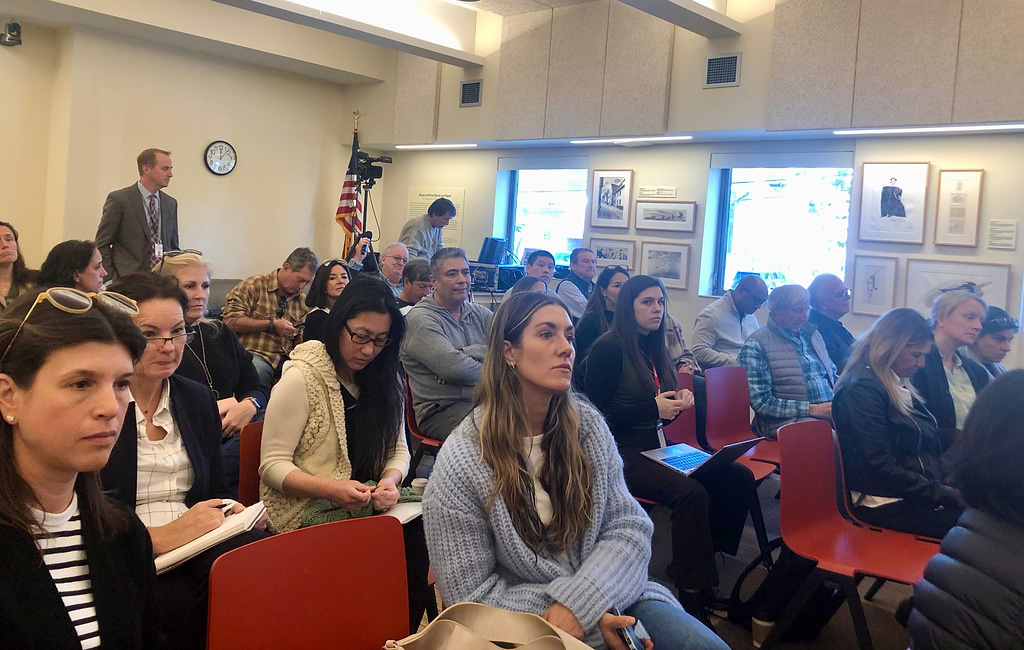 By Thane Grauel
WESTPORT — The Board of Education held an open forum at the Westport Library on Tuesday and the discussion was markedly different from recent public discussions.
When the forum was opened to questions, there was a lengthy pause.
No one took the mic to assail the board or administrators for the books allowed in school libraries. There were no assertions of district staff grooming children.
It appeared the quiet aftermath of a contentious Board of Education election Nov. 7, where two controversial candidates fielded by the Republican Town Committee — Camilo Riano and Jamie Fitzgerald — were soundly defeated by an unlikely write-in campaign.
Riano, who has been outspoken at many school board meetings, was not supported by Republican First Selectwoman Jennifer Tooker. Fitzgerald appeared to share views like Riano's.
Don Bergmann, at the forum, congratulated Jill Dillon, the write-in candidate who by a better than 2-1 ratio beat the two controversial candidates, one of whom would have otherwise been assured a seat on the board.
When parents spoke at the meeting, they had concerns about a range of topics you might expect for those looking after their young ones.
Should grade-schoolers really be expected to submit homework through various online platforms? Is that age-appropriate?
Should the leaders of extracurricular activities be allowed to demand a student's sole allegiance, or should a student be enabled to dabble in a variety of experiences?
There were no raised voices, no tense tones in the 90-minute discussion.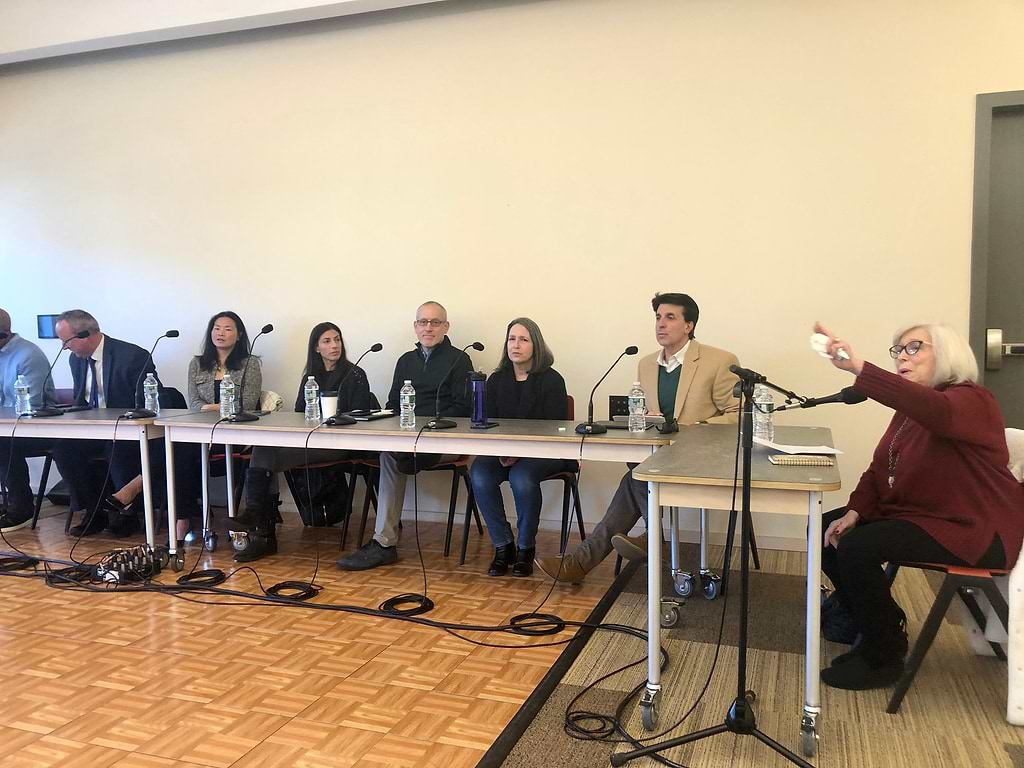 Representative Town Meeting member Jimmy Izzo, District 3, asked about the influence of social media.
"We all know that's the monkey in the room, from all the hostility and uncivil actions we've seen in our media, comes from social media," he said. "Do you guys have something going on to protect our kids or educate our kids to help them adapt?"
Supt. of Schools Thomas Scarice told Izzo about a friend who has three deeply held beliefs.
"Number One, he believes very deeply there is a devil. Number Two, he believes the devil's greatest trick is to convince you he doesn't exit," Scarice said.
"And Number Three, the devil created social media."
He said he's noticed a difference in recent years.
"What was probably considered common courtesy, modern decorum, a lot of it's being violated digitally," Scarice said.
"There is a digital citizenship program in the schools," he said.
"Sometimes I think that's like throwing a glass of water at a raging inferno."
Thane Grauel grew up in Westport and has been a journalist in Fairfield County and beyond for 35 years. Reach him at editor@westportjournal.com. Learn more about us here.