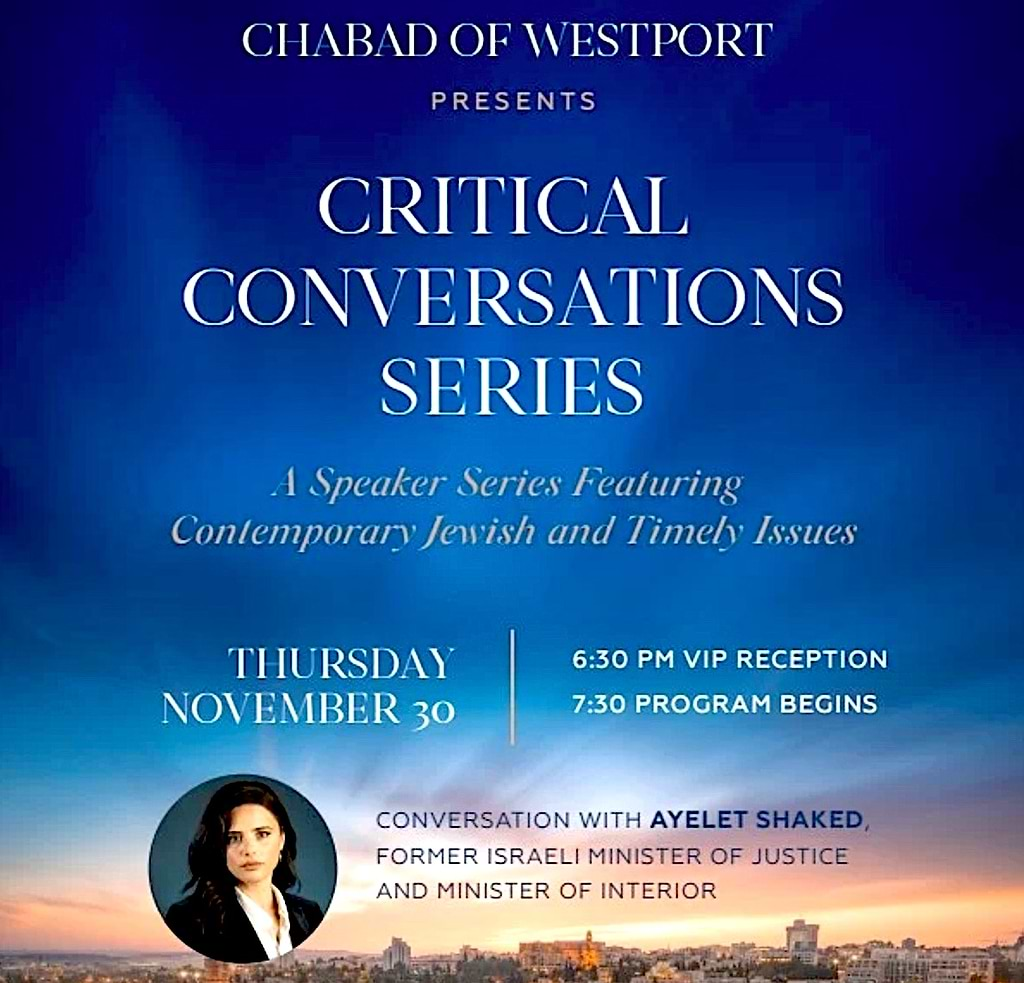 WESTPORT — A former Israeli minister will be the first speaker in a new "Critical Conversations" series beginning Nov. 30 at Chabad of Westport.
Ayelet Shaked, who previously served as a minister of justice and the interior for Israel's government, will speak at 7:30 p.m. Thursday, Nov. 30, at Chabad, 79 Newtown Turnpike. There will be a "VIP" reception at 6:30 p.m. preceding the speaker's program.
To register to attend the program, click here. Deadline to sign up is Nov. 23.
The Critical Conversations program aims "at engaging the Westport community in discussions of timely Jewish topics," according to the Chabad announcement.
Shaked's "insights and perspectives are sure to provide a unique and invaluable perspective on the complexities of the region, especially in the wake of recent horrific attacks that have deeply affected the people of Israel and jewish community at large," program organizers said.
For questions, call Chabad of Westport at 203-226-8584.