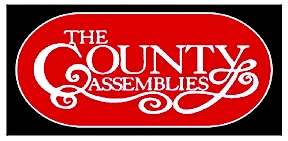 WESTPORT — Registration for local high school juniors and seniors interested in attending the annual County Assemblies balls is being accepted through Nov. 30.
The formal social gatherings, open to Staples High School juniors and seniors, as well as Westport students of the same age attending other schools, are:
County Assembly Charity Ball for juniors, Saturday, Jan. 27, 2024.
Red & White Charity Ball for seniors, Friday, Feb. 2, 2024.
Both of the balls will take place at the Stamford Marriott Hotel, 243 Tresser Boulevard in Stamford.
To register for either event online, click here. Tickets cost $195 per couple. Registration deadline is 11:59 p.m. Thursday, Nov. 30.
The events are being sponsored for an 86th year by the County Assemblies Inc., a nonprofit that donates net proceeds to organizations serving children and teens in need in Fairfield County. Among the area grant recipients have been Homes with Hope, Family & Children's Agency, Norwalk Youth Symphony, Rach's Hope and others.