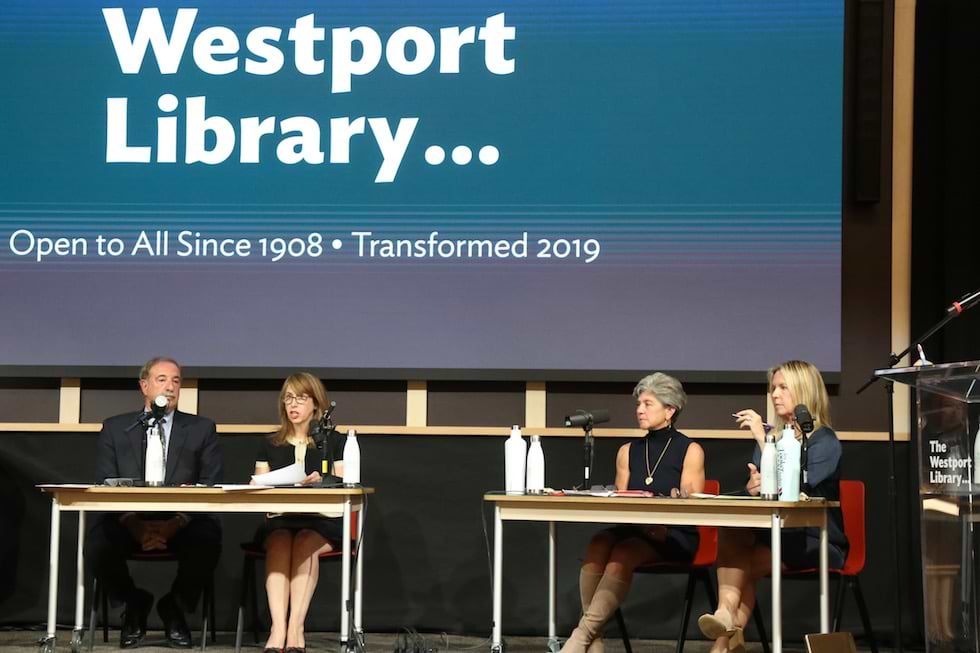 By Jarret Liotta
WESTPORT — It's not easy being green …
But on Wednesday night, Board of Selectmen candidates all pledged to do their best to be so.
In a debate at The Westport Library, organized by Earthplace and Sustainable Westport, the six candidates vying for the two top spots in town answered questions and shared comments centering on environmental issues.
Each strived to present their self as environmentally friendly, highlighting their experience, professional affiliations and personal practices.
In the end there was more agreement than opposition.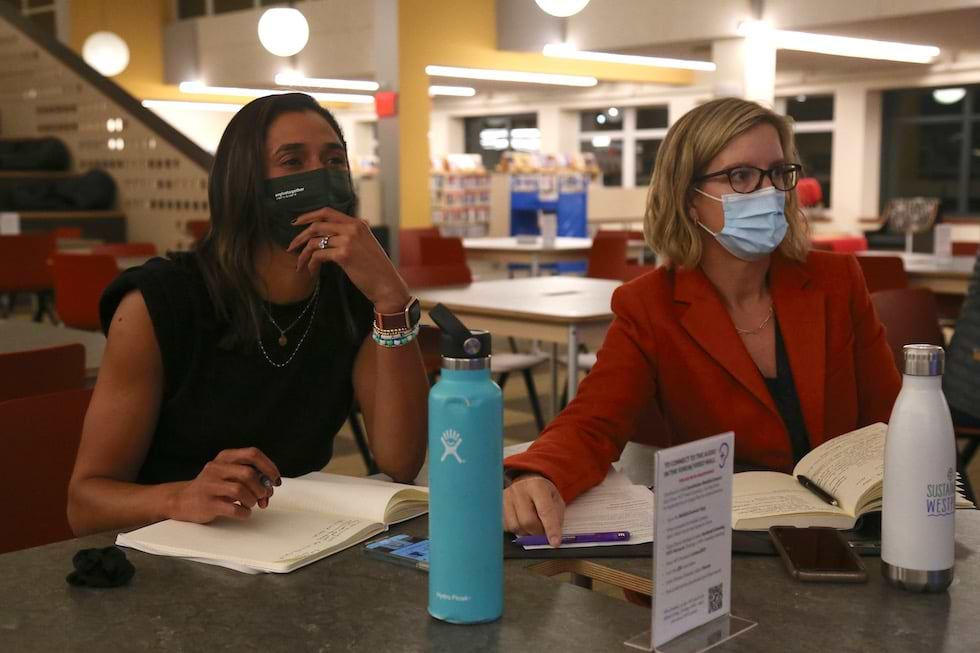 In particular, each said the town's Net Zero goal of becoming carbon neutral by 2050 was not aggresive enough, and that more needed to be done sooner in order to combat climate change and its effects.
"I believe in climate change," said Second Selectperson Jennifer Tooker when asked what separated her as a Republican from her party's national agenda.
Her running mate, Andrea Moore, vice chair of the Board of Finance, said likewise.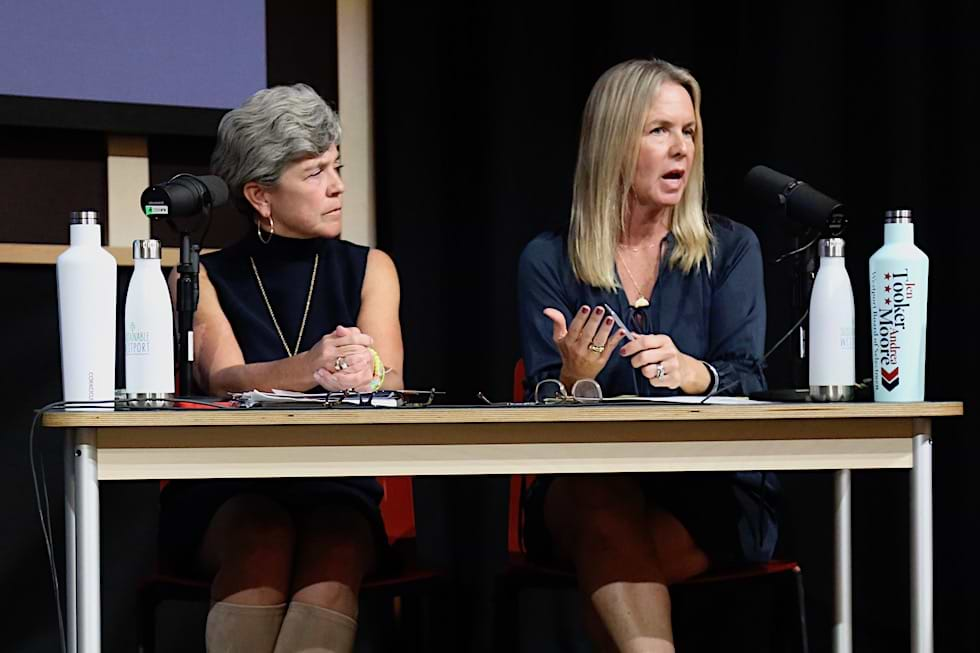 Democrat Candice Savin, chair of the Board of Education, pointed out that many children continue experiencing extreme anxiety and depression in relation to fears of what they perceive as an "apocalyptic future" that, in part, relates to climate change.
The leaders of the town, she said, "need to show kids we're doing something," in order to help assuage that fear.
Her running mate, Jonathan Steinberg, state representative (D-136), said there were real differences between the candidates, as he prides a substantial track record of working on environmental initiatives both locally and at the state level.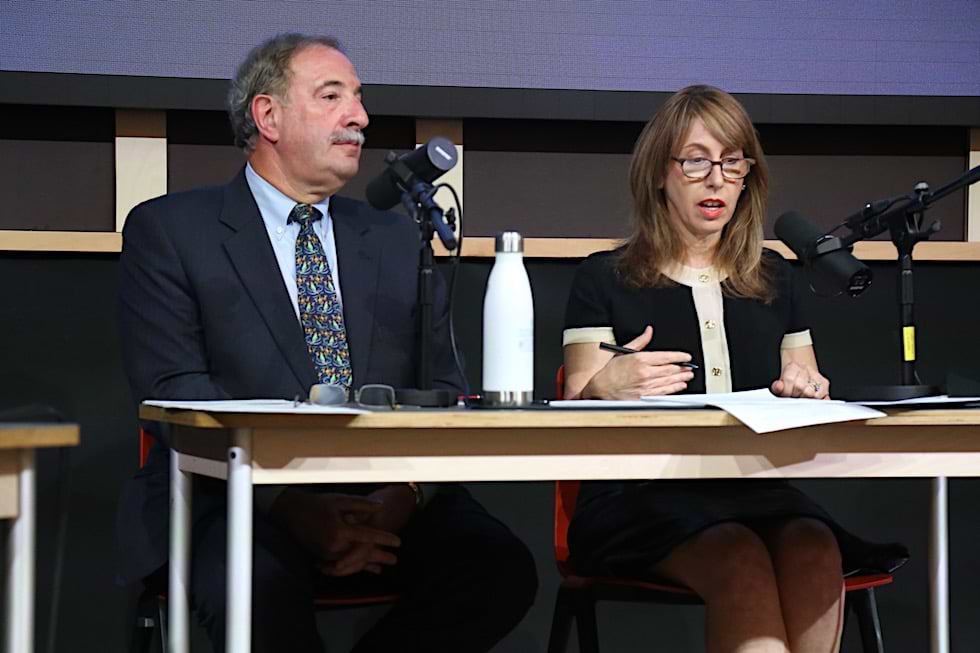 "Westport deserves a first selectman who will be an environmental champion," he said.
Tooker, meanwhile, shared about her long-standing personal commitment to sustainability, including her family's pedantic composting practices.
The candidates were largely in agreement on the importance of educating the electorate about how they can help foster improvements.
"I think homeowners and businesses want to do the right thing," Steinberg said, noting however, as others did, that they just weren't clear on what they should do to help.
"People want to do the right thing here," Moore said. "People are very aware (but) they're also very busy."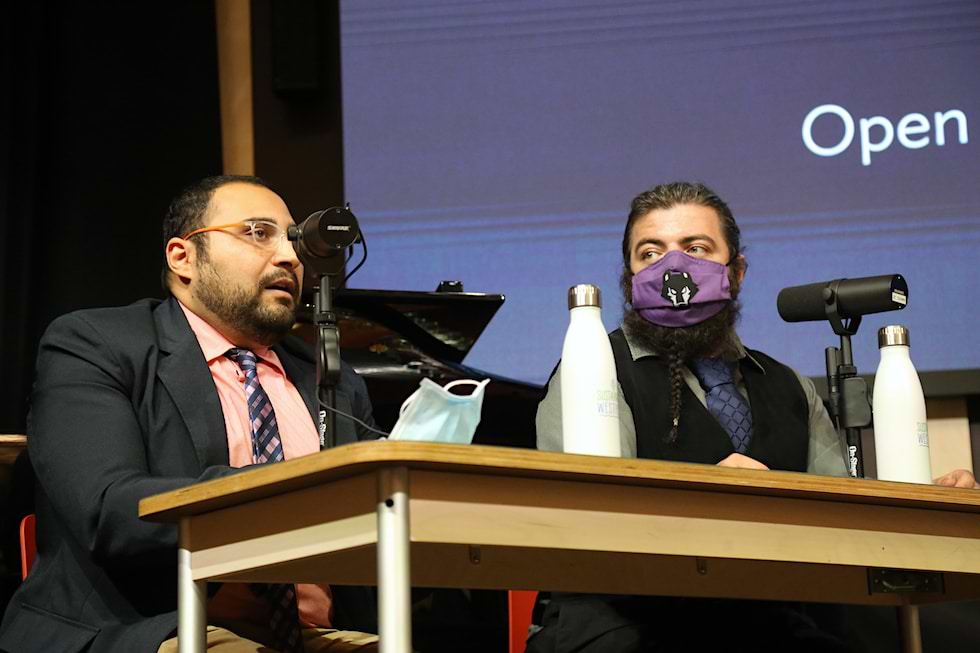 Likewise, Libertarian candidate Louis D'Onofrio said increased effort at educating Westport residents would go a long way in helping them make better choices regarding recycling and sustainable practices.
"We have a very smart community," he said.
Traffic and transportation were brought into play as part of the debate and discussion.
T.J. Elgin, Libertarian candidate and hemp farmer, said he would focus a lot more on rideshare, with the possibility of the town creating a program.
"I do agree that we should have sidewalks everywhere," he said.
On Monday evening, Oct. 25, each of the first selectperson candidates — Elgin, Tooker and Steinberg — will be taking part in a virtual debate sponsored by the League of Women Voters of Westport at 7 p.m.
Candidates for the Boards of Assessment Appeals and Finance will also be featured.
On Tuesday evening, Oct. 26, the LWV will hold a debate among candidates for the Boards of Education and Planning & Zoning at 7 p.m.
More information can be found at the LWV's Election Guide here.