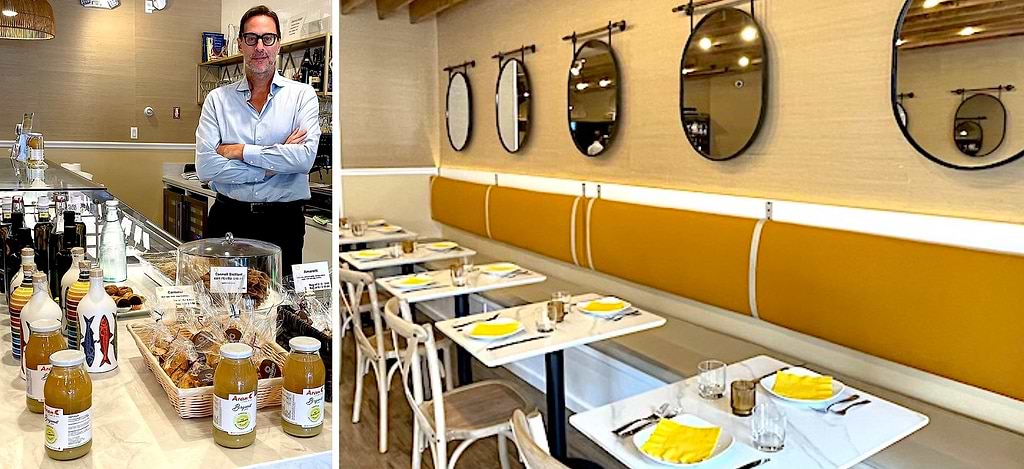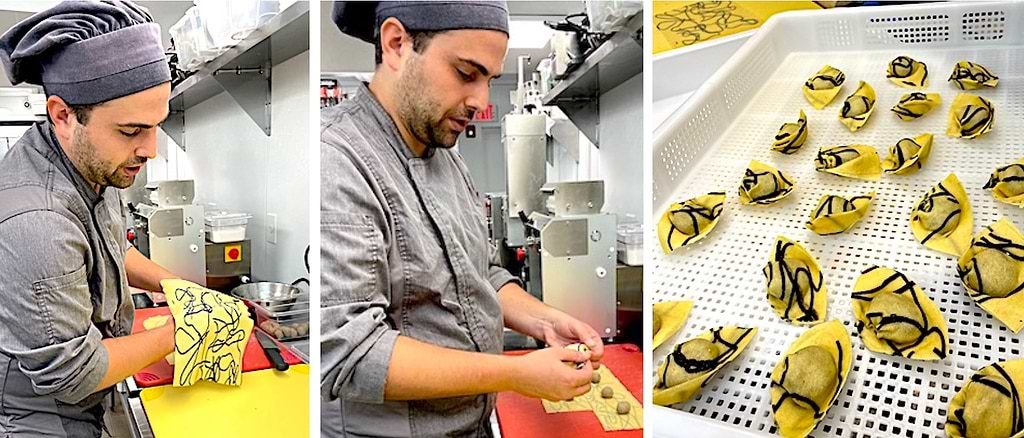 By Gretchen Webster
WESTPORT — Il Pastaficio opened at 135 Post Road East last summer, selling authentic Italian pasta and sauces. Now, owner Frederico Perandin is expanding the establishment's offerings by opening a full-service restaurant and adding catering, weekly regional Italian dishes paired with wines and pasta-making classes.
Perandin's goal with the next chapter for Il Pastaficio is to bring "a piece of my country and a truly authentic culinary experience" to Westport, he said. He values both the traditions of Italian cuisine and what he calls the "Italian emotion" for preparing fine food.
Perandin is also the owner of Il Pastaficio in Greenwich, which has been selling Italian pasta and sauces for five years, as well as two gelato shops in Manhattan.
A native of Padova, Italy, Perandin has hired an Italian chef and restaurant manager for the Il Pastaficio Westport location and recently remodeled his shop to create the atmosphere of a small Italian bistro.
In the back of the small restaurant on a recent morning, chef Nicolo Bertaccini was making ravioli by hand — rolling out the dough, cutting it into small squares, filling the pasta with wild boar meat and pinching the edges of each pasta "pocket" to seal them.
Called Ravioli di Cinghiale Fatti a Mano, or wild boar handmade ravioli, it is one of the gourmet items on the Il Pastaficio menu.
Other menu selections, in the Italian tradition of serving several courses, include: antipasti La Frittura di Pesce alla Veneziana, fried calamari, shrimp and mixed vegetables, and I Nostri Carciofi Fritti, which translates as fried artichokes.

The secondi portion of the menu includes Italian-style Veal Tonnato and a salmon confit with avocado puree, as well as other choices.
Traditional pasta dishes on the menu include 12 varieties, from tagliatelle (a flat, ribbon pasta) with a homemade sauce cooked eight hours, to cavatelli with prosciutto sausage and mushrooms, to seafood pasta entrees.
There is also a fresh pasta of the day, and pasta of the week from different regions in Italy.
Several salad and dessert choices are also on the menu. All items can be ordered by restaurant diners, and fresh pasta and sauces will still be sold daily at the counter in the rear of the restaurant.
Il Pastaficio will serve a lighter menu with appetizers and pastas Mondays and Tuesdays, with the full menu served Wednesdays through Sundays.
Perandin moved to Greenwich from Italy in 2016 after attending two international hospitality management schools, as well as earning a business administration degree at the University of Bologna. His first career was in advertising, but his passion for cooking led him to study the art of pasta-making and to open pasta shops and restaurants when he came to Connecticut.
He said he is grateful to the communities of Westport and Greenwich "for welcoming and supporting me in making my dream a reality."
Il Pastaficio, 135 Post Road East, is open Sunday to Thursday from 11:30 a.m. to 8 p.m. and Fridays and Saturdays from 11:30 a.m. to 9 p.m. For reservations or to contact the restaurant, email westport@ilpastaficio.com or call 203-557-6299.
_______________________________
Freelance writer Gretchen Webster, a Fairfield County journalist and journalism teacher for many years, was editor of the Fairfield Minuteman newspaper for 10 years and teaches journalism at Southern Connecticut State University.