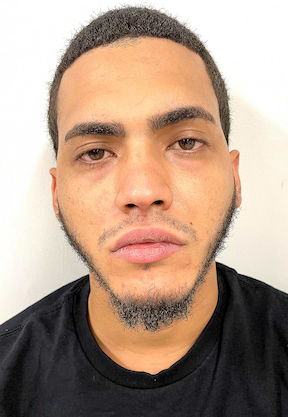 WESTPORT — A New York man is accused of stealing a resident's check from the mail and "washing" the details before depositing it.
Waldo Ulloa, 25, of New York City, N.Y., was charged Sept. 6 with first-degree larceny, second-degree criminal attempt at larceny and second-degree forgery.
Investigation into the incident began last Nov. 8 when a resident reported that a check he had mailed was stolen, its details altered and then deposited into an unrecognized Bank of America account.
A police detective was issued a search warrant to investigate the bank account where the check was deposited, and the account holder told police that "her accounts had been illegally used by a known party," who was identified as Waldo Ulloa.
Investigators also secured video surveillance footage of an ATM that Ulloa allegedly used to deposit the stolen check.
A warrant for Ulloa's arrest was issued, and he was taken into custody Sept. 6 by Westport police detectives in Stamford, where he was being held by that city's police.
Ulloa was formally charged at Westport police headquarters, and unable to post $75,000, was transported for arraignment at state Superior Court in Stamford.