WESTPORT — Dramatic videos from the home security system of the man whose expensive sports car was carjacked from his garage Sunday were released by police Monday.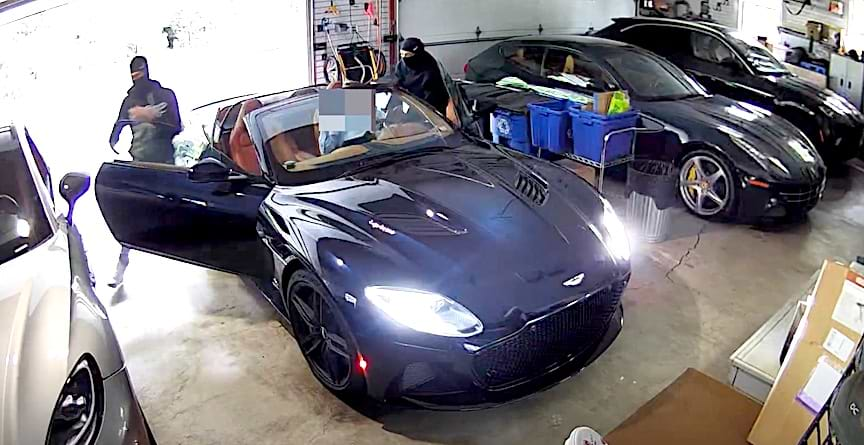 The Ring videos show two masked men approaching the homeowner's Aston Martin in the Bayberry Lane garage shortly before 4 p.m. Sunday.
They surround the vehicle and drag the man from the car as he calls for someone in the home to contact police. The intruders appear to repeatedly strike the man as he tries to fend them off.
Someone off camera screams that police have been contacted as the thieves rev the car and speed from the scene. (Some of the video images have been redacted to protect the victim's identity.)
The victim, who police said suffered minor injuries while being assaulted by the intruders, declined medical attention at the time, according to the report.
The carjackers fled from Bayberry Lane in the Aston Martin, accompanied by a dark blue BMW that they drove to the home. The BMW had been reported stolen in Norwalk, police said.
Both vehicles were last seen later Sunday traveling north on Route 8, but as of midday Monday, neither of the cars had been recovered nor had the carjackers been apprehended, police said.
Westport police believe the Aston Martin was targeted and followed back to the Bayberry Lane residence. Police urge people to be aware of their surroundings and report any suspicious behavior to 9-1-1.
Broadcast messages were sent to neighboring towns and the State Police, Westport police said.
Anyone with information is asked to call police at 203-341-6080.