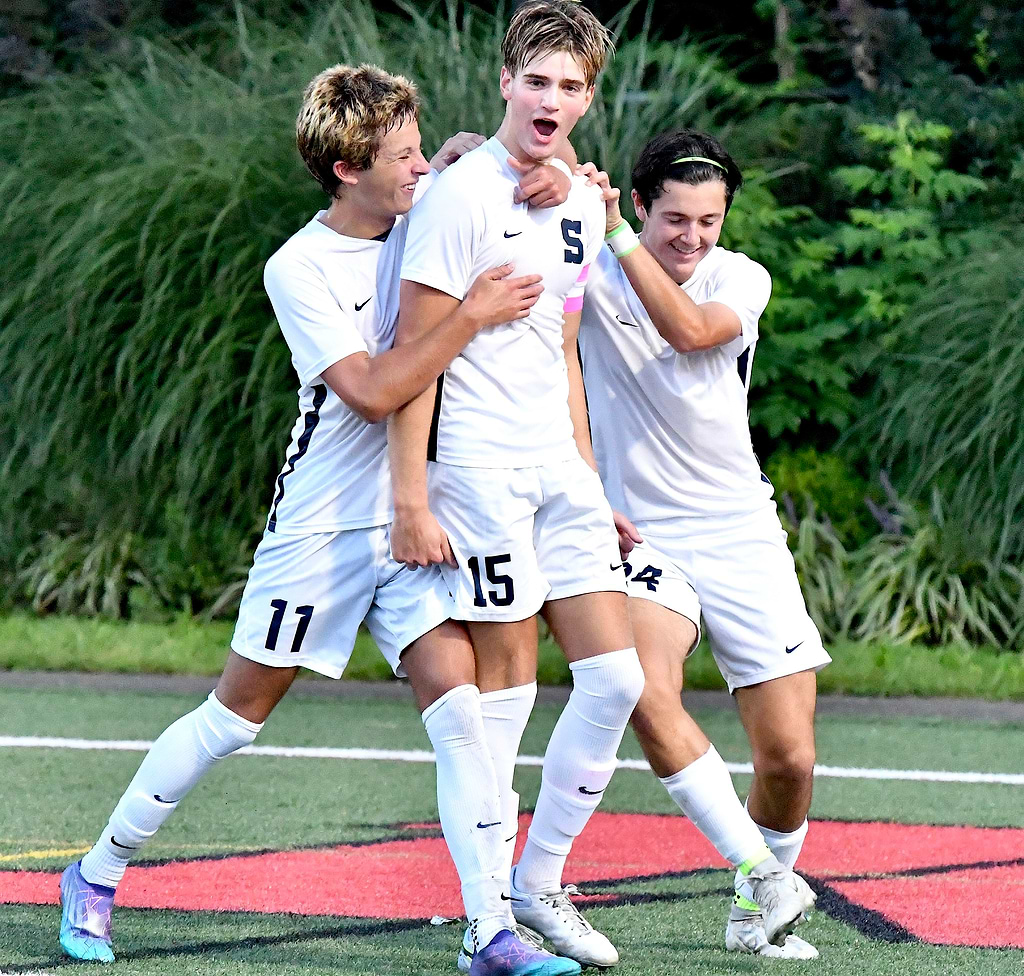 NEW CANAAN — For the second game in a row, Staples boys soccer team scored twice against opponents.
For the first time, though, the result counted.
Friday's season opener was scrubbed with 17 minutes left in the first half. The Wreckers led Ridgefield, 2-0, when flashes of lightning were seen. The game must be replayed from the start, at a date to be determined.
Tuesday's result — the second "season opener" — definitely counts. Staples scored early and was in command for much of the match, at New Canaan's Dunning Stadium. The 2-0 victory avenged last year's 1-0 loss to the Rams.
The first goal began with Cormac Mulvey. The junior left back picked up a loose ball, and blazed down the left wing. He laced a cross through the box to Lucas Carpi. With his back to the goal, the tall striker took the feed, turned and rifled a no-nonsense shot into the back of the net.
Several minutes later, co-captain Avery Mueller looped a long fee kick into the box, from the left. It bounced once, then his fellow co-captain Santi Alfageme — sent forward on set plays for his height — extended his foot, and banged in the second goal.
The defense, led by Alfageme, Mulvey, Jack Schwartz and Zach Beebe, secured the shutout, with help from keeper Nick Sikorski.
The 1-0-0 Wreckers host Brien McMahon at 4 p.m. Thursday at Wakeman Field. (Game schedules are subject to change; click for the latest CIAC updates.)