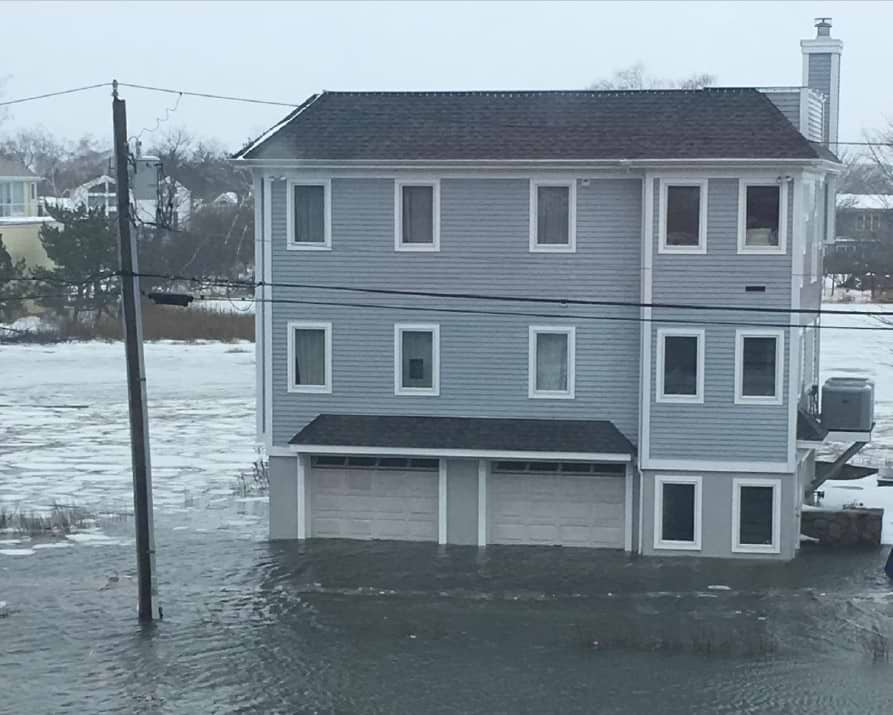 By Thane Grauel
WESTPORT — A family with a house in one of the lowest-lying areas of town saw their request to raise and alter it turned down by the Zoning Board of Appeals on Tuesday evening.
Heidi Schoeneck and Phil White of 24 Canal Road wanted to raise their house to a Federal Emergency Management Agency compliance height, and, after abandoning an enclosed, two-car garage just four feet from the road to the elements, sought to replace lost space with an open carport on higher ground, with an addition for home office space above.
But that carport, and in particular the office space above it, appeared too big an ask.
Cindy Tyminski, a land-use consultant for the applicants, detailed how flooding events have become more common, and how the lot size has been reduced not only by wetlands, but rising water levels.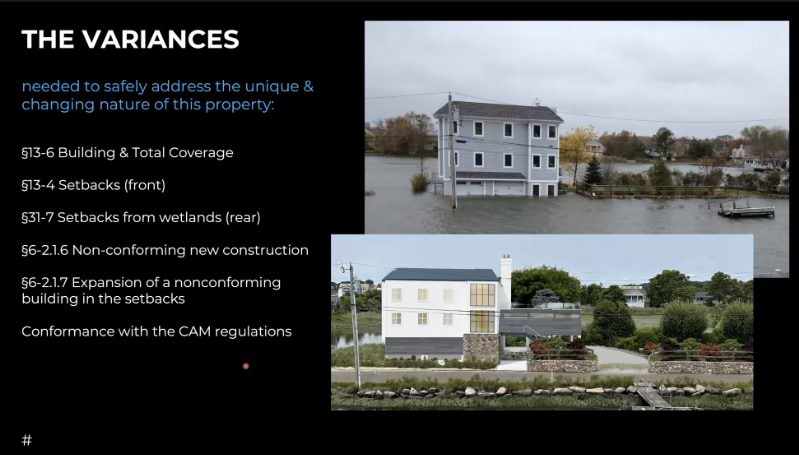 "The home is currently unsafe," she said during a presentation to the ZBA. "And as we know, there was a fire on Canal Road, actually my client's next-door neighbor, and it was caused by flooding in their garage, and it caused an electrical fire."
Member Josh Newman asked if putting in a car lift for flooding events might be more practical.
"We looked into that, and they don't work if it floods and we lose power," Tyminski said. "So, it kind of defeats the whole purpose of getting out of flooding."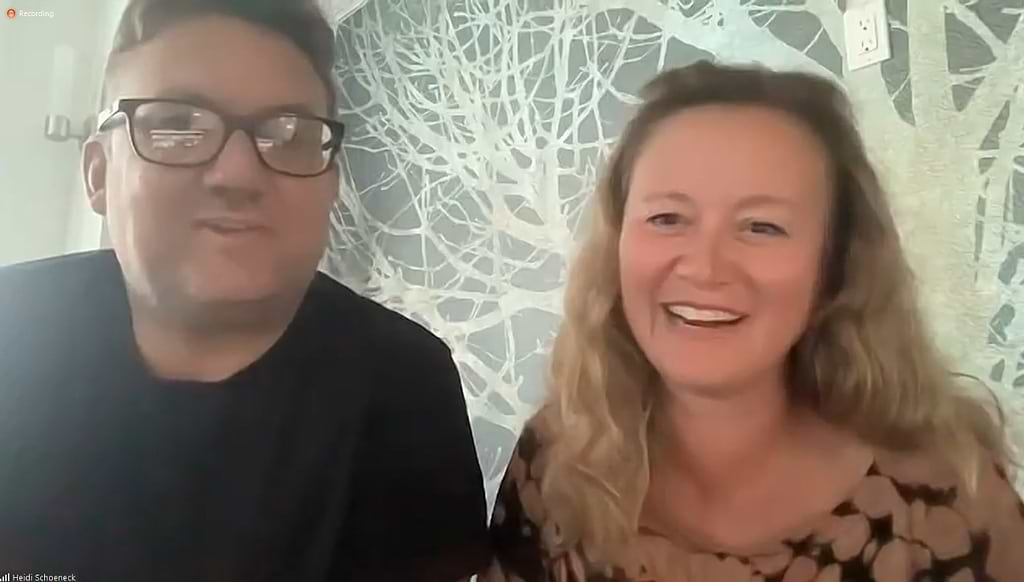 Chairman Jim Ezzes asked Tyminski about the addition, and the tall trees that would be removed for it.
"We're all aware of the fact that there are no regulations protecting views, but if I recall, the neighbors are concerned that they're going to lose a view across the canal, when in reality what you've showed is that in fact you will improve their views, correct?" Ezzes asked Tyminski.
"Correct, yes," she replied.
Jeff Manchester of Spriteview Avenue, which is across the canal from Canal Road, said he remained "vehemently" opposed to the application.
"Once you open this door, a precedent for 46 percent, or 30 percent, for buildings, this board will be inundated with tons of people down in this neighborhood and elsewhere that would love to expand their buildings' property, to be at the same size," he said.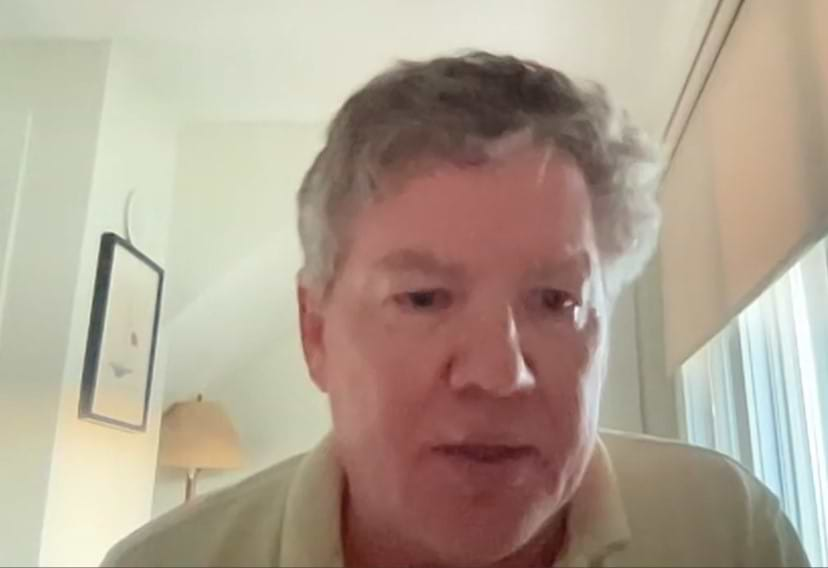 Several neighbors on Canal Road, and beyond, have expressed support. But several across the canal have expressed concerns.
Ezzes pointed out that ZBA decisions do not establish precedents.
Joel Green, a Bridgeport lawyer representing Manchester, zeroed in on the applicants' presentation, much of which he said was "devoted to the issue of flooding. Flooding, safety …"
"It's interesting because, with the exception potentially of one of the variances sought, none of the variances requested are needed to address the flooding issue," Green said.
During the board's work session, members expressed support for raising the house, but were wary of the new construction above the open carport.
Member Amy Wistreich said the owners could just have a new driveway, "but that doesn't make for the hardship of building above it."
She also said the parking area appears "more than 50 percent bigger than it needs to be."
"I think they did an incredibly great presentation," Ezzes said of the applicants. "I just wonder if there's not an alternative."
"If they decide to come back, they may want to come back with a deck," Ezzes said.
The vote to deny the application was unanimous.
Thane Grauel grew up in Westport and has been a journalist in Fairfield County and beyond for 35 years. Reach him at editor@westportjournal.com. Learn more about us here.