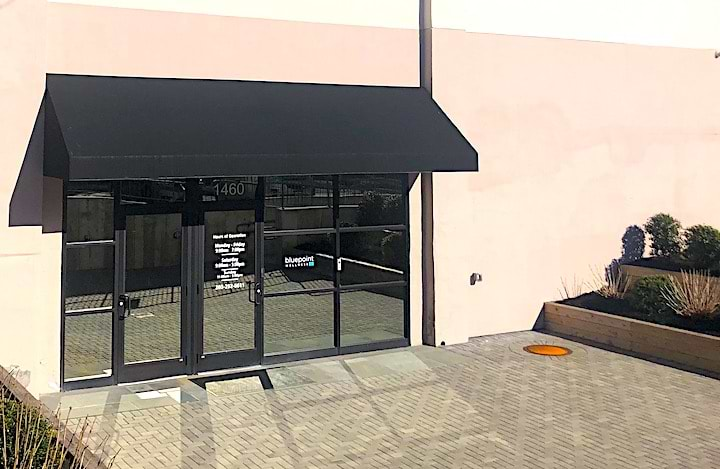 By Thane Grauel
WESTPORT — One might say a request to change zoning regulations to allow the sale of recreational cannabis here was half-baked.
The Planning and Zoning Commission met for an informal discussion with representatives of BluePoint Wellness Westport LLC, which runs a medical marijuana dispensary at 1460 Post Road East.
It was a pre-application hearing, a chance for a potential applicant to get non-binding feedback from the commission and staff. In this case, BluePoint was testing the waters to see if could add recreational marijuana sales — recently legalized by the state — to its existing operation.
While the representatives for BluePoint — Anne Marie Zsamba and Nick Tamborinno — were well prepared with a PowerPoint presentation including graphs, statistics and more, history appeared the problem.
When P&Z first considered allowing a local medical marijuana dispensary, it fired up a huge response from the public, mostly against.
A medical dispensary was allowed, but P&Z members made it clear it was only because local people with legitimate needs would benefit. No expansion of sales would be made, they indicated.
Since the outfit applied for its pre-app in mid-March, there has been worry and grumbling in some circles that the commission might go back on its word.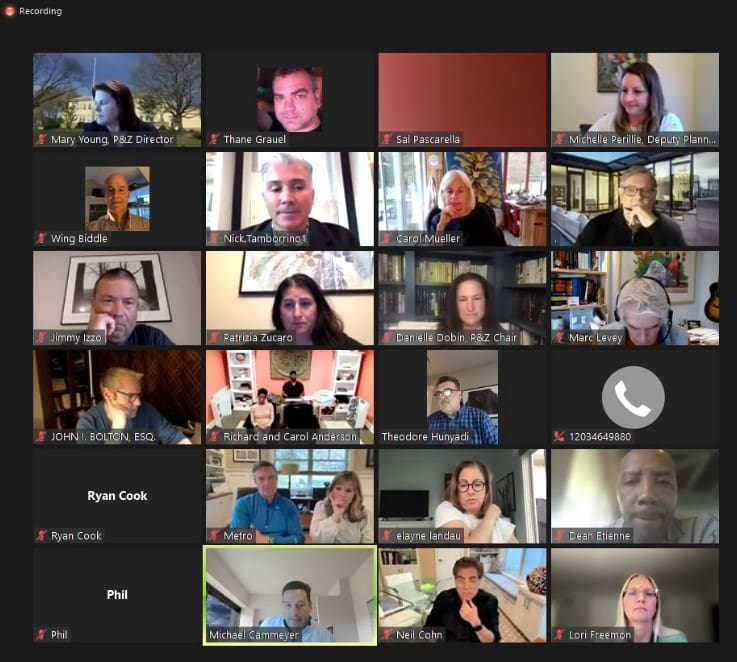 That didn't happen Monday.
"What was pretty important back then, and remains important today, is the public's general feel," member Paul Lebowitz said.
Member Patrizia Zucaro wanted to know how the public felt, and had questions about traffic.
"I don't want it to be like Chick-fil-A in Norwalk, where it's the only one around for miles, and the line to get through the drive-through is insanity," she said of traffic spilling out onto Route 1 and the side street.
Member Neil Cohn noted the public comments the first time around.
"Medical marijuana, yeah, there is a compassion and there is a need by some residents that actually had a hard time getting to other towns," he said.
"At this point I don't see a major reason," he said. "We were very clear back then, and even BluePoint was clear back then this was for medical only, and we weren't looking at recreational."
"I don't feel a huge need to go out there and make this a hybrid operation," Cohn said.
Member Michael Cammeyer also appeared against a change.
"When we said then that were going to hold up at medical and … we're not going there when it comes to recreational or adult use," that's kind of where I'm sitting on this one," he said.
Commission Chairwoman Danielle Dobin thanked the BluePoint team for coming to talk, but was blunt.
"I did not find your presentation persuasive," she said. "I was really proud to be a member of this commission when we voted to approve medical. Every single seat in the auditorium was taken, it was standing-room only over multiple meetings when we debated this topic …"
"We were all crystal clear, myself included, at the time that we were adamantly opposed to any sort of transition to recreational," Dobin said. "And my opinion on that topic has not yet changed."
Thane Grauel grew up in Westport and has been a journalist in Fairfield County and beyond for 35 years. Reach him at editor@westportjournal.com. Learn more about us here.