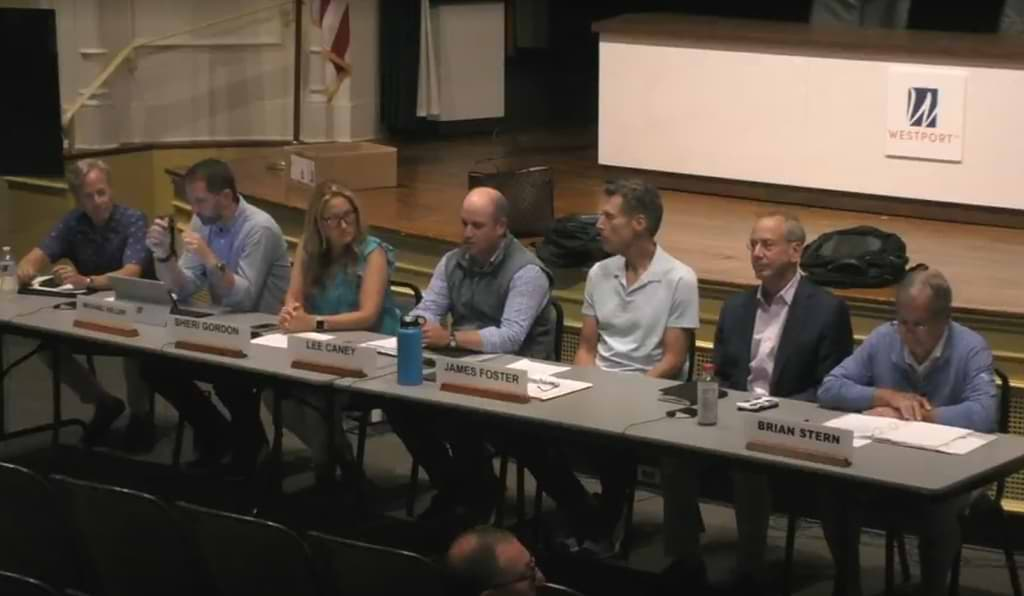 By Thane Grauel and Linda Conner Lambeck
WESTPORT — The Board of Finance has approved an appropriation to add three school security officers to its ranks.
The $432,063 request by Police Chief Foti Koskinas was approved by the board Wednesday.
He said the school resource officer at Staples High School will remain stationed at the school. A supervisor will be assigned to Beford Middle School, he said.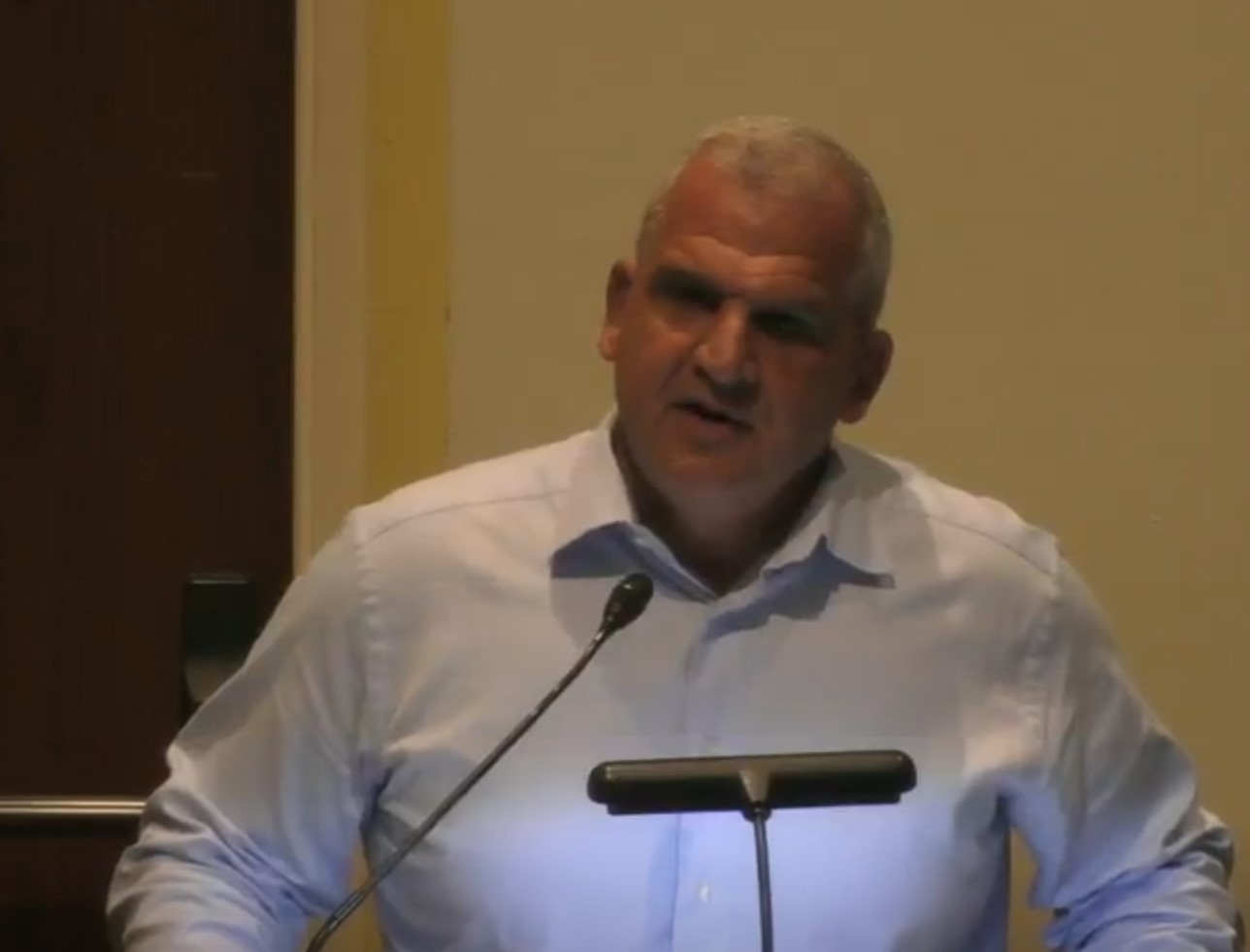 "There will be one patrolman that's assigned to Kings Highway and Saugatuck School, working on that campus," Koskinas said of the new officers. "There will be one patrolman assigned to the two Coleytown campuses, which is one campus but the two Coleytown schools. And there will be one officer shared between Long Lots and Greens Farms."
The new SSOs would be stationed outside schools, not inside, like a school resource officer.
"I feel very strongly this is the right thing to do for our kids," First Selectwoman Jennifer Tooker said. "It is the right level of protection and security for our children, and I ask for your support."
"Westport public schools is 6,200 people," Board of Education Chairwoman Lee Goldstein said, who also asked for the finance board's support. "Fifty-three hundred children, 900 adults. Their safety is our first and foremost priority."
School board member Robert Harrington told the finance board that he's a supporter of better security at the schools, "but I do have some frustrations about the process."
"I do feel the solution is lacking, a little half-baked," he said. "As one example, you have two schools one-and-a-half miles apart — Greens Farms with other 400 students, and Long Lots with over 600 students — can take five minutes to go between the two campuses."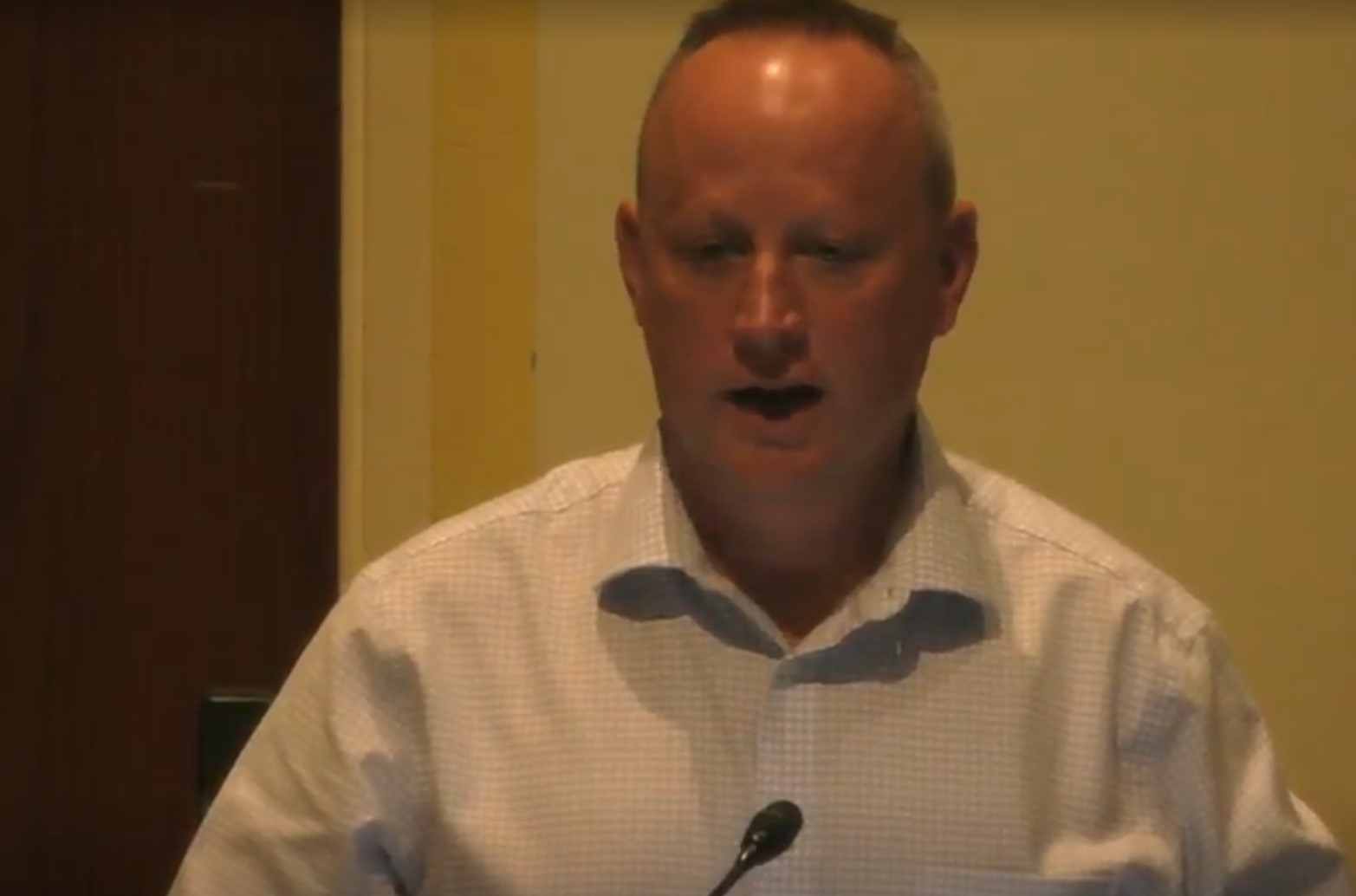 "I'm not sure how you patrol and protect one campus if you're not at that campus," Harrington said.
"Are we really protecting, are we really doing what we can, everything we can in terms of police presence?" he asked.
Harrington said his other frustration is that resolving communications problems inside some schools is not moving forward.
He expressed the same concerns at Thursday night's Board of Education meeting.
There, Harrington said he was disappointed that a proposal to address communication issues at Staples High School was withdrawn from finance board action, presumably because of a lack support from that panel.
"It was a clear recommendation from the superintendent," Harrington said.
"We all need to sit in a room together at a joint executive session and work through any differences and come up with the right solution for students and teachers," he said.
He said the plan was a specific solution to "enhance" security communications and remove a vulnerability in the large school campus, which he said does not have consistent access to 911 connectivity.
"We can fix this and come up with the right solution," he added. "We can't let this drag on. It's too important."
Thane Grauel grew up in Westport and has been a journalist in Fairfield County and beyond for 35 years. Reach him at editor@westportjournal.com. Learn more about us here.