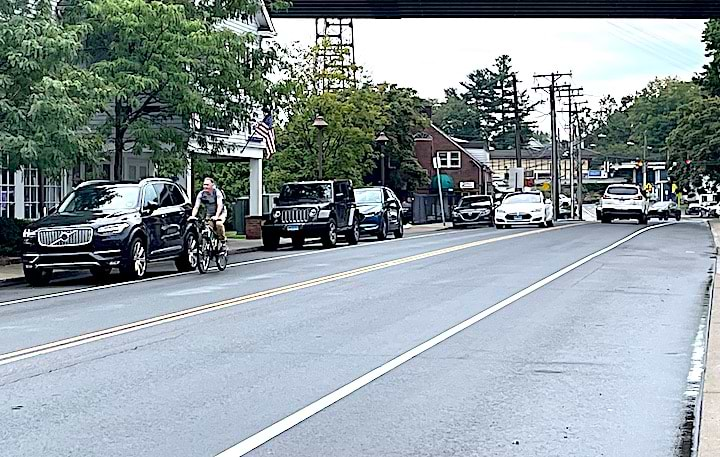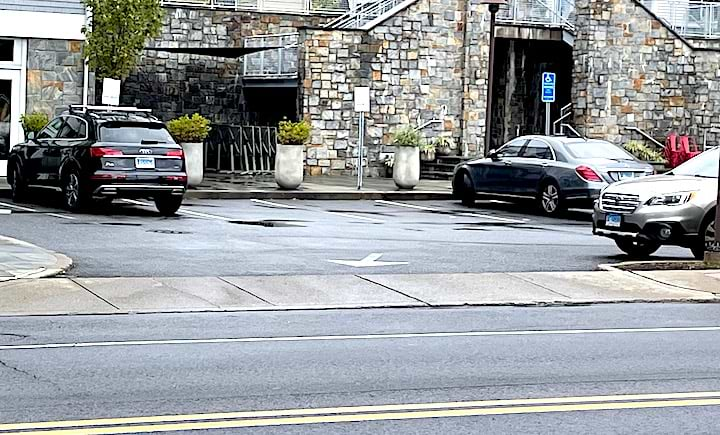 By Gretchen Webster
WESTPORT — Six months after chef Matthew Balga died after being struck by a car as he crossed Riverside Avenue near The Whelk restaurant where he worked, officials are working to make the street safer.
A new mid-block pedestrian crossing at 575 Riverside Ave. has been planned in record time by town and state officials, police Cpl. Alan D'Amura told the Board of Selectwomen on Wednesday.
D'Amura and Town Engineer Keith Wilberg agreed that officials acted swiftly to plan the new crosswalk measures as a way to improve safety in the area, where several busy establishments on both sides of the street draw customers to cross in the middle of the block.
Businesses along that section of Riverside Avenue, in addition to The Whelk, include Saugatuck Sweets ice cream shop, Kneads bakery, Saugatuck Provisions and Match Burger Lobster restaurant.
"We had a terrible accident right in this area last spring and I want to give full credit to the Traffic and Pedestrian Safety Task Force that leapt into action," First Selectwoman Jennifer Tooker said. "In my mind, with how these requests go with the state … you all acted very swiftly and the state responded very swiftly and for that all of us are grateful."
After the accident, a group of residents and area business owners met with the police, D'Amura said, looking for a way to make the area safer and prevent similar tragedies from occurring. "The residents gave us a lot of advice and recommendations," he said.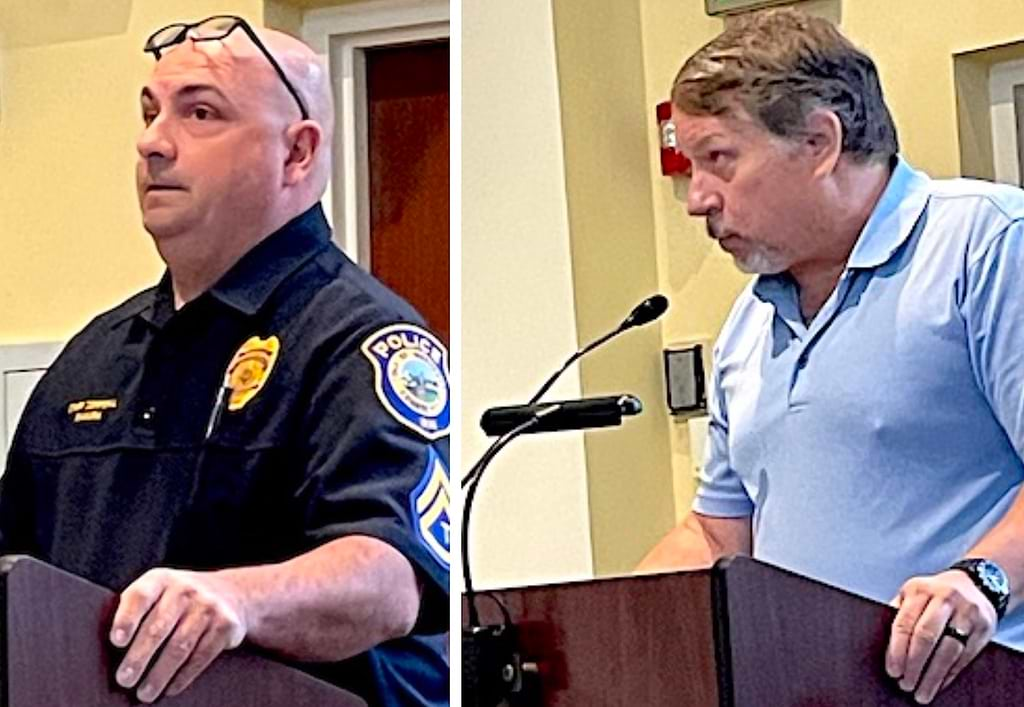 Although pedestrian crossings are rarely installed mid-way between intersections, the new Riverside Avenue crossing —between Bridge and Ketchum streets — is an exception, D'Amura said. "It's difficult to tell people that they can't cross here and have to walk down to Ketchum or Bridge Street."
Plus, the area has heavy vehicle and pedestrian traffic from the train station and nearby restaurants, making it particularly dangerous both during the day and at night.
The crosswalk will have a flashing beacon, a free-standing pedestrian caution sign and a speed bump to slow traffic, Wilberg said. The new crosswalk must also must comply with the Americans with Disabilities Act, with handicapped ramps installed and, by law, no parking will be permitted within 25 feet.
Construction of the crosswalk is expected to take only a few days, according to Wilberg, but coordination with the state Department of Transportation to begin the project will take a few more months, he said. Riverside Avenue is also state Route 33.
Selectwoman Andrea Moore said she's experienced difficulty crossing Riverside Avenue near the accident site when patronizing Saugatuck area businesses. "I'm thrilled to see this," she said.
Tooker agreed. "This is a great addition to have another layer of pedestrian safety in that area," she said.
Balga, 54, of Norwalk, was hit by a car after leaving work at The Whelk late March 4. The driver, who was not charged, remained at the scene. Police at the time said Balga was not in a crosswalk when the accident took place. He died from his injuries at Norwalk Hospital the next day.
A month after his death, the Connecticut Urbanists, "a safe streets group," placed a tribute of flowers and other items at the accident location. The group's mission is to curtail "deaths and injuries from car violence in our streets," according to a flyer left at the site.
Freelance writer Gretchen Webster, a Fairfield County journalist and journalism teacher for many years, was editor of the Fairfield Minuteman newspaper for 10 years and teaches journalism at Southern Connecticut State University.