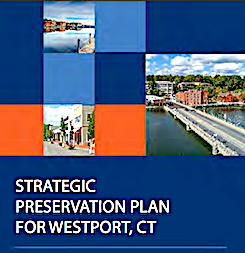 By Gretchen Webster
WESTPORT — Some Westporters will soon receive letters inviting them to include their properties within new or existing historic districts, as the Historic District Commission launches an initiative to help preserve local history.
Commission members on Tuesday adopted the plan to send letters to owners of historic properties as one of several steps to meet goals set in the town's Strategic Preservation Plan.
The steps include:
Offering tax credits and other incentives for rehabilitating historic structures.
Adopting new Village District ordinances to require review of all new construction or rehabilitation of buildings within those districts.
Partnering with the Planning and Zoning Commission and other town bodies to give and receive input on historic properties slated for development.
Using story maps and other web-based technology to educate the community about local history.
Installing new historic markers and signs in the town's existing historic districts.
The preservation plan was adopted by the commission last summer, and since then the panel has been considering ways to implement the plan's recommendations.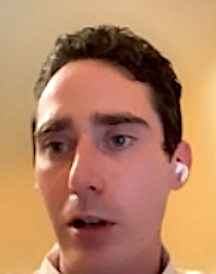 "I'm interested in expanding and creating new local historic districts where we can," commission member Wendy Van Wie said at Tuesday's work session. "There's nothing like making a start."
Residents in areas known to include historic homes, including Ludlow Road, parts of Hillspoint Road, Roosevelt Road, Treadwell Avenue and Charcoal Hill Road, should be among those sent letters, Van Wie said. As residents "feel the threat of development in their area," they often become more interested in protection offered by historic districts, she said.
The letters could include a questionnaire, information about available tax credits and other incentives for historic preservation, and links to additional information on the commission's website, the commission members agreed.
Scott Springer offered to join in the letter project, noting that getting information to homeowners early in the process of creating a historic district is important.
"If we can identify these areas and send out these letters we might be able to get people interested early on and help them understand the process and what it actually means," he said.
A plan to create a historic district on Sniffen Road last year fell apart once neighborhood homeowners found out more about historic district regulations, he said. "The way that transpired was not ideal."
The proposal to establish a historic district in the Sniffen Road neighborhood of 1950s split-level houses was championed by resident Amy Zipkin, with four other homeowners in agreement. But when other neighbors started a petition to block designation of the area as a historic district, two of four signatories advocating the district changed their minds and the proposal was withdrawn.
HDC needs to be heard on P&Z issues
Another preservation goal the commission endorsed Tuesday is to "make the P&Z have more recognition" of the Historic District Commission's role in advising on certain development and zoning issues, said commission member Ben Levites.
"There may be a way to make it more automatic just having the HDC speak on the P&Z and other issues that are pertinent to our commission," he said. HDC members should attend other town meetings and speak on behalf of the panel, he added.
The P&Z's recent approval of a Cottage Cluster amendment, which would allow development of small, all-affordable rental units on town property, is an issue on which the HDC should have input, Levites said. "Things are happening and we are not commenting on them."
Levites volunteered to work on implementing a policy for better communication between the Historic District Commission and the P&Z, as well as other town bodies. He also offered to work on information to be posted on the commission's website to more clearly describe the followup process for cases when the commission opposes demolition permits.
The commission plans to hold additional work sessions on the preservation plan to address each goal.
Freelance writer Gretchen Webster, a Fairfield County journalist and journalism teacher for many years, was editor of the Fairfield Minuteman newspaper for 10 years and teaches journalism at Southern Connecticut State University.