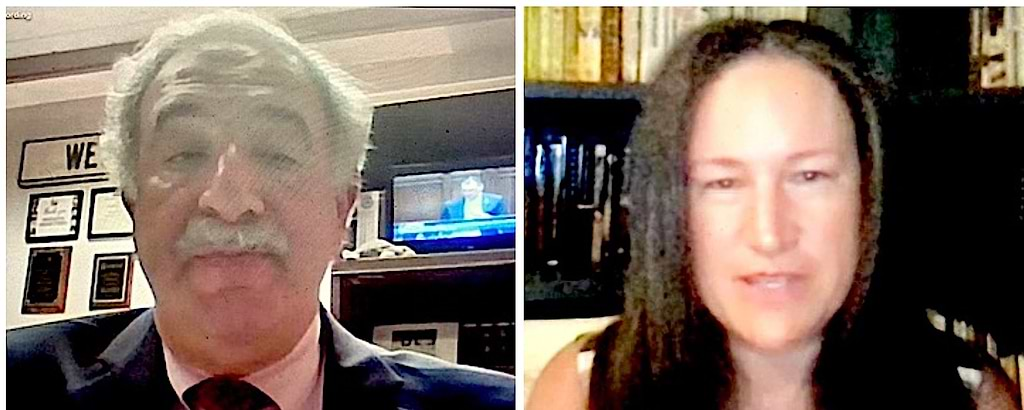 By John Schwing
WESTPORT — Another "community conversation" about the challenging topic of affordable housing Wednesday underscored one thing: From the perspective of Westport officials, local control is the most effective way to meet growing state pressure on the issue.
The discussion unfolded at a second affordable public housing forum organized by the Representative Town Meeting in less than three months.
During that period a lot has changed. Westport's moratorium under the controversial 8-30g state law expired and the General Assembly currently is considering adopting stringent requirements for towns to provide more affordable housing.
Most the speakers agreed the challenges facing Westport and other affluent suburbs are great, but there also was consensus that the town's affordable housing plan, adopted last year, is the best way to proceed.
Westport not immune to housing "crisis"
One speaker described the state — and local — lack of affordable housing as "a crisis."
David Newberg, the longtime chairman of the Westport Housing Authority's commissioners, called the situation "a serious crisis and it's a serious crisis here in Westport."
The authority, which is a state-authorized body, since the COVID-19 pandemic has been receiving "double" the number of inquiries from people whose lives are experiencing "all kinds of stresses and strains, particularly in the housing area," Newberg said.
To help meet those needs, he noted, the WHA has allocated $500,000 over the last five years providing financial support and other services for its residents, including things like food assistance.
The agency currently has 221 units, which house about 420 residents, Newberg said, adding that if it were able to build an equal number of new units they would be filled "in a day — and they would be filled almost entirely by people who live in Westport."
The greatest challenge facing the housing authority is "having access to land" where more affordable units can be developed, Newberg said, a critical issue cited by others during the forum.
While the WHA is both funded and capable of initiating new affordable projects — perhaps comprising 50 to 60 units — it is stymied by the lack of appropriate land for such developments in Westport, he said.
"Give us the land," he said, and the WHA would be prepared to add more affordable units to its inventory.
Affordable housing threshold is distant, but achievable
Westport's insufficient inventory of affordable housing, as defined by state criteria, also was addressed by Danielle Dobin, chairwoman of the Planning and Zoning Commission.
Under the state's 8-30g law, municipalities where less than 10 percent of the overall housing stock fails to conform with affordability criteria, developers are granted significant leeway to skirt local zoning regulations when proposing multi-unit projects with affordable set-asides.
At this point, Dobin said, Westport needs 1,040 housing units deed-restricted as affordable to meet the 10 percent threshold — but currently has only 473 that qualify, so roughly 567 units more are needed.
And while that shortfall is significant, Dobin expressed confidence that private developments with affordable units currently in the pipeline, along with steps outlined in the town's affordable housing plan — which she called a "living, breathing plan" — should help Westport meet its goals.
She suggested the town focus its efforts on smaller-scale, all-affordable projects rather than relying on large market-rate developments, which under existing zoning regulations are required to set aside only 20 percent of the units as affordable.
Dobin also acknowledged that land acquisition is a major hurdle for developing any affordable housing in Westport. But, she said, the concept of town-initiated, small-scale clusters of units — all deed-restricted as affordable — is the best way to exert local control over developments in keeping with the town's character.
Focus on Linxweiler property
The first project to reflect that approach is envisioned for the town-owned Linxweiler property at 655 Post Road East. The P&Z's Affordable Housing Subcommittee has been reviewing it as the potential site of a cluster of "cottage-like" affordable units, Dobin said.
In 2010, a town plan to build 12 units of supportive housing for the homeless on the site was withdrawn after encountering fierce opposition from neighbors and several relatives of Joanna Linxweiler, who bequeathed the property to the town.
Dobin said more details about a potential Linxweiler project are expected to be discussed at the next subcommittee meeting.
Affordable housing trust fund in the works
Matthew Mandell, chairman of the Representative Town Meeting's Planning and Zoning Committee, discussed the evolving plans to establish an affordable housing trust fund. Its money would be spent to promote the town's affordable housing endeavors, particularly land acquisition.
After reviewing similar funds already established in towns like Fairfield, New Canaan and Greenwich, Mandell said money for Westport's trust fund would likely be raised by imposing extra fees on local construction projects or levying a conveyance fee on homebuyers.
A final proposal to establish the housing fund, which would be created by a new ordinance, will likely be forwarded to the RTM later this summer, he said.
Awaiting state action … with trepidation
Looming over Wednesday's discussion, where there was a clear consensus that Westport should maintain as much local control as possible, is potential action at the state level that could trigger dramatic changes.
State Rep. Jonathan Steinberg, D-Westport, joined the Zoom meeting from his General Assembly office in Hartford, where legislators are poised to take final action on a range of proposals in the waning days of the current session.
He said he believes "virtually all Westporters are supportive of affordable housing — it is consistent with our values as a community and we'd like to see more diversity in housing as well."
The veteran lawmaker, with a nod to Westport's affordable housing plan, said the town "should be acknowledged for having done a good job in this regard."
The 8-30g law, passed in 1989, has spurred some good projects and some bad ones, he said, but attempts to amend that law — as he has tried unsuccessfully in the past — appear doomed as momentum at the state Capitol is now behind more sweeping changes.
Among those legislative proposals, whose fate is still to be decided, are bills that Steinberg and other speakers contended would effectively override much of local zoners' authority.
Of greatest concern, Steinberg said, are the "Fair Share" and "Work Live Ride" proposals, and the prospect that parts of both controversial plans could be rolled into an omnibus bill on housing initiatives.
The Fair Share bill, which would mandate local goals for affordable housing, was revised before the current legislative session, but remains "far from workable" and is "fairly vindictive" toward suburban communities like Westport, Steinberg said.
The Work, Live, Ride proposal, which would promote multi-unit housing developments around transit hubs, is based on a "pretty fallacious" theory that residents do not need cars, Steinberg said. With input from local officials, including Dobin, the proposal has been revised so that it might be "somewhat more workable," he said, but he remains concerned that it, too, could erode local zoning control.
Westport officials, Steinberg said, "have had an impact" on revising the statewide proposals, so he is "hoping for the best" about the final form of any housing legislation, "but I am expecting the worst."
He vowed to help lead opposition to final approval for any legislation that includes objectionable features from either of those two proposals.
John Schwing, the Westport Journal consulting editor, has held senior editorial and writing posts at southwestern Connecticut media outlets for four decades. Learn more about us here.