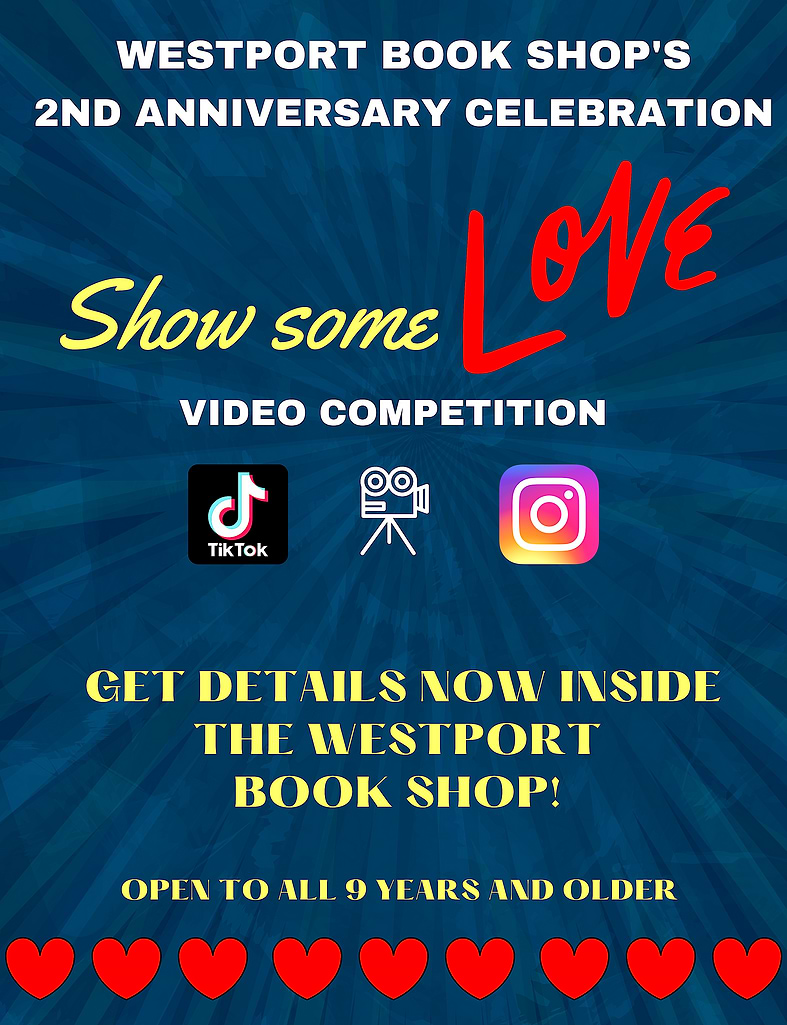 WESTPORT — Special programs to celebrate an anniversary and a poet's homecoming are planned at the Westport Book Shop in coming weeks.
Two years in the books
First up are events marking the second anniversary of the shop, a nonprofit offering a range of literary selections, as well as providing competitive employment and job training for adults with disabilities. It is operated by Westport Book Sale Ventures, which raises money for the Westport Library.
Since the Westport Book Shop opened Jan. 28, 2021, at 23 Jesup Road, more than $75,000 from sales has been donated to the library, according to a press statement, and the store has provided more than 3,500 hours of paid employment for a dozen employees with differing abilities.
Volunteer recognition
In recognition of that achievement, the shop plans a "Volunteer Appreciation Celebration" at 10:30 a.m. Saturday, Jan. 28. Those planning to attend should call 203-952-0070 or email volunteers@westportbooksales.org.
Video "love"
A "Show Some Love" video contest also is being sponsored as part of the Westport Book Shop's second anniversary.
Entrants, nine years old and over, are asked to film a short, "family-friendly" video at the store that "shows their love" for the store," according to organizers, post the video to their own TikTok and/or Instagram accounts, and tag three friends plus tag the book shop's accounts.
Full contests rules are available at the book shop or by clicking here.
Every entrant in the video contest is eligible to choose a free vinyl record, CD or book, valued at $6 or less, from the shop.
And one entrant will be selected to win a $50 gift certificate at the store. The winner will be announced Jan. 28 at the Volunteer Appreciation Celebration. A second $50 gift certificate will be awarded to the entrant whose video receives the most "likes" on the store's social media accounts.
Poetry reading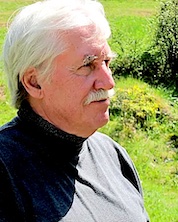 On Feb. 2, the book shop will host poet Bruce Lawder, a former Westporter and a Staples High School graduate, who will read from his work, including poems from his soon-to-be-published fourth book, "Shorelines."
The event is set for 6 p.m. Thursday, Feb. 2, at the shop, 23, Jesup Road. To reserve a seat, call 203-341-5141 or email bookshop@westportbooksaleventures.org.
Lawder holds a B.A. in English and American literature from Dartmouth College, and a Ph.D. in comparative literature from the University of Zürich, where he also has taught. Before his teaching career, he was an actor at the Charles Street Playhouse in Boston, Mass.
Lawder also has published a book of essays, "Vers le vers," on poetic structure in French, German and English-language poetry, and has published translations and short fiction in several magazines.
For more information about any of the upcoming programs at the Westport Book Shop, call 203-349-5141.