The Republican Town Committee gave across-the-board unanimous support in endorsing its candidates Tuesday night, including Jennifer Tooker for first selectperson and Andrea Moore as her running mate.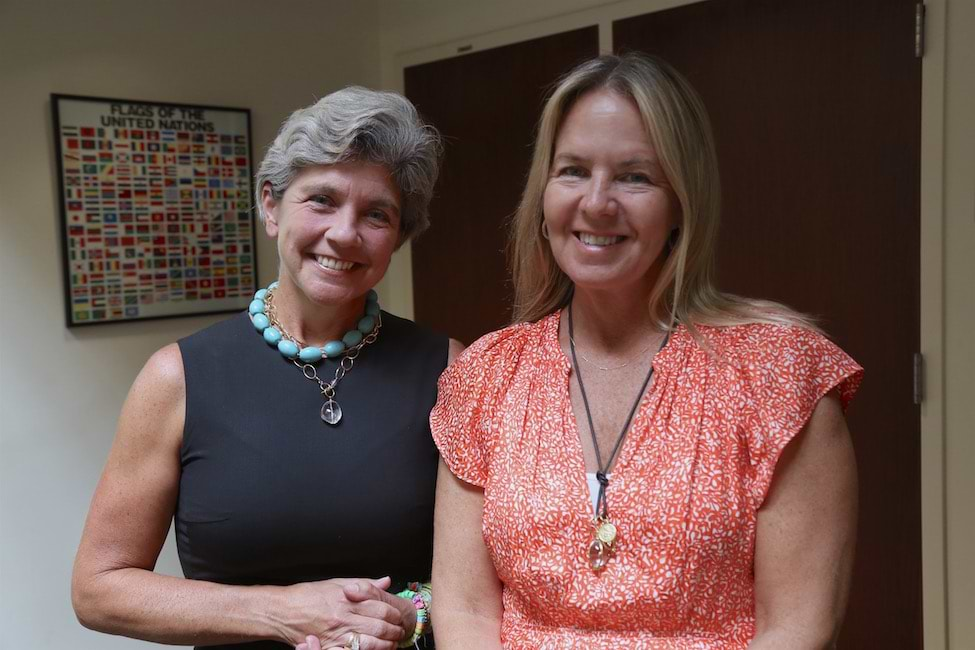 "We are absolutely delighted with our strong slate of candidates," said Jim Foster, who chaired the nominating committee.
The incumbent second selectperson for the past four years alongside GOP First Selectman Jim Marpe, Tooker's civic background includes stints on the Boards of Education, Finance and the Conservation Commission.
She's been particularly active in her role as second selectperson, steering several initiatives largely centered on business development, as well as COVID response.
Moore, who currently serves as vice chair for the Board of Finance, is a Westport native whose civic background includes a stint on the Representative Town Meeting.
"We are honored to be unanimously endorsed by the RTC," Tooker said. "Our campaign is getting early and enthusiastic support from all Westporters."
She cited leadership style and management experience as important attributes the team brings to the table.
"The Tooker-Moore ticket, with our professional and public-service background, is best-suited to lead our wonderful town," she said.
The RTC also endorsed incumbent Karen Kleine for the Board of Education, as well as newcomers Robert Harrington and Dorie Hordon.
Jack Whittle, a former Planning and Zoning Commission member who grew up in Westport, is again seeking a seat on that body with the endorsement of the RTC.
The group also endorsed Michael Keller, an attorney and relative newcomer to town, for the Board of Finance.
Finally, Joe Sledge, current chair of the RTC and incumbent on the Board of Assessment Appeals, has been endorsed for that seat.
"Our candidates understand the challenges and opportunities facing Westport," Foster said, "and they are the best prepared, most qualified public servants to lead us forward."