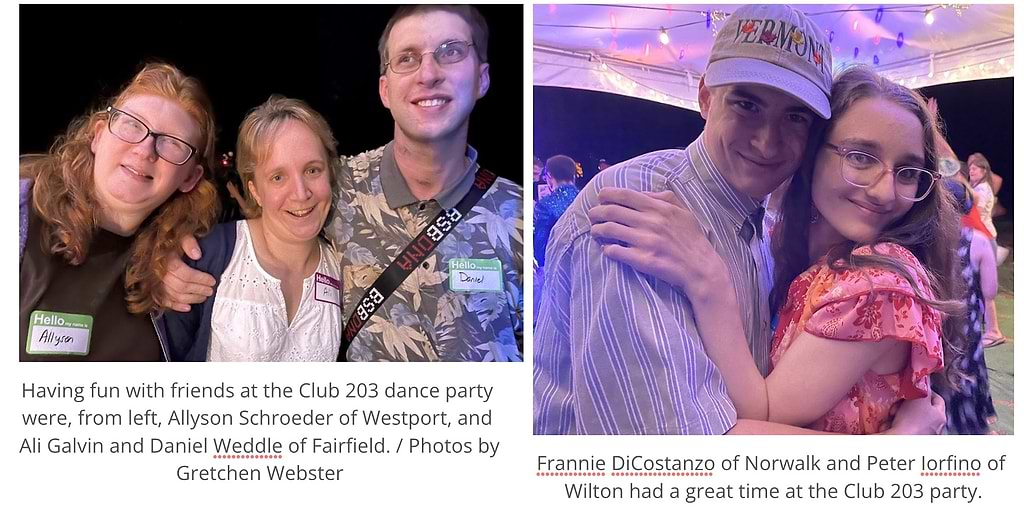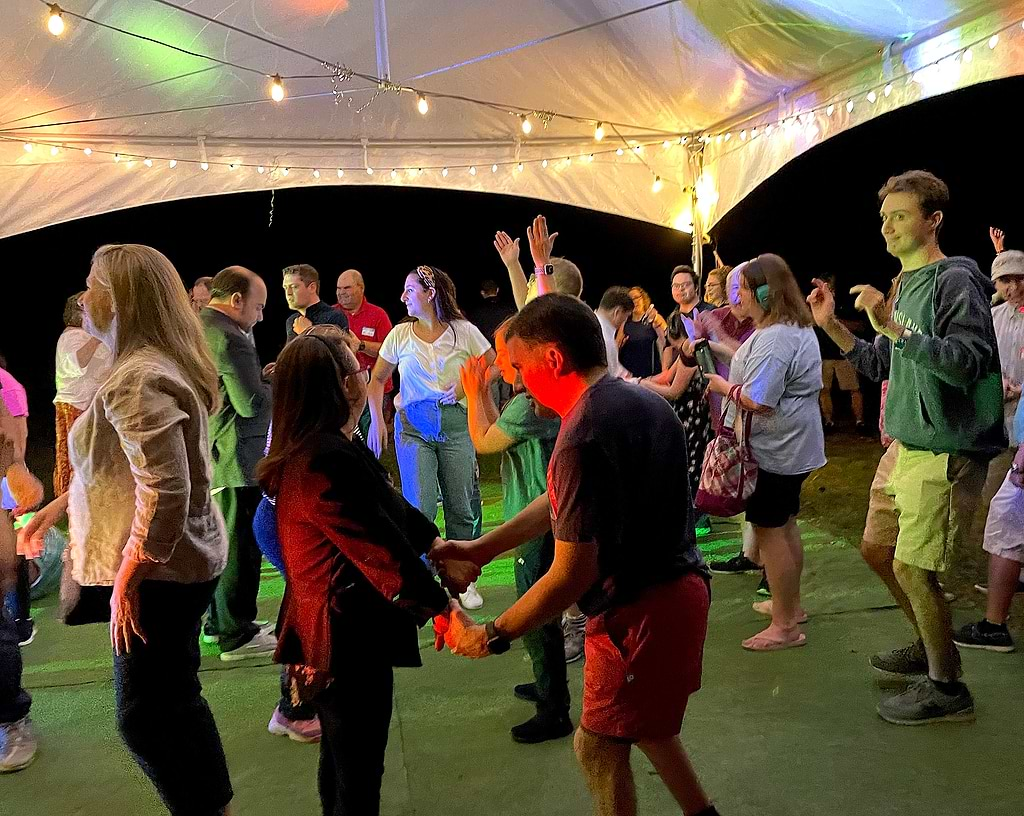 By Gretchen Webster
WESTPORT — The night air was full of music, laughter and smiles when the first event hosted by Club 203, a new social group for disabled adults, was held at MoCA Westport last Wednesday. By all accounts, it was a spectacular success.
The three Westport mothers who organized the group had expected about 10 people to attend — instead, there were more than 100.
"I'm loving it so much," said Dylan Curran, 21, of Westport, who works at MoCA. At the party, he was standing with Anne Greenberg, director of education at the museum, the first organization to host a Club 203 event. The club's schedule of future events includes activities at other Westport institutions.
When MoCA Westport was asked to sponsor an event, "It was a resounding 'yes,' " Greenberg said. "There's nothing more important than supporting the health and happiness of those in our community."
Daniel Weddle of Fairfield, who was rocking to the music with two friends, Ali Galvin, also of Fairfield, and Allyson Schroeder of Westport, agreed with Dylan Curran. "This is fun," he said.
When young people with disabilities reach the age of 21, they can no longer attend public schools, and there's a huge need for social programs like Club 203, according to Stacie Curran, one of the founders of the group and member of the town's Commission on People with Disabilities.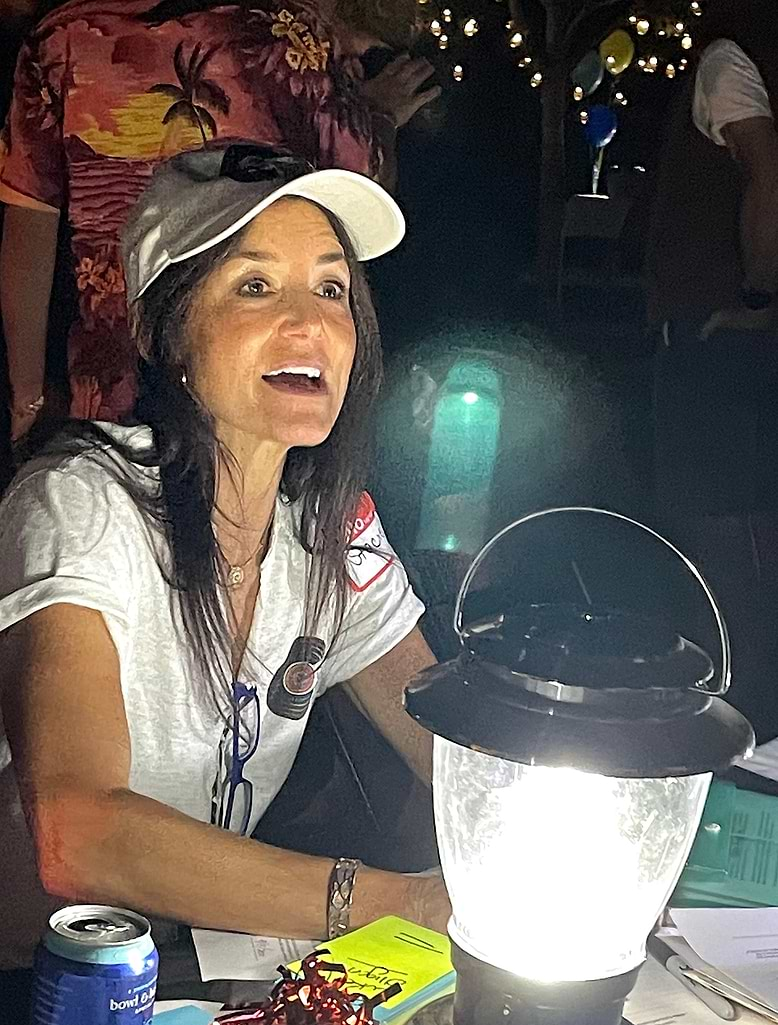 "They reach this cliff when they leave school," Curran said of the young adults. "Their friends leave for school — and they're left at home."
There isn't much opportunity for them to get together with others, or to keep and make friendships that they may have had at school, she said.
So after her inquiries showed there were no area groups to foster social activities for young adults, Curran got together with two other Westport mothers, Kathryn Turley-Sonne, and Sharuna Mahesh, to organize the new club.
Turley-Sonne, who moved to Westport a year ago, said she had been driving her daughter to Manhattan to participate in a social group there for adults with disabilities. When her daughter left school, there were no more opportunities for her to socialize.
School programs for disabled children often offer activities for children from a wide area, but when school years end, there's nowhere for them to meet.
"As a parent with children with disabilities you're working all the time to find ways to meet their needs," she said. "It's a difficult journey."
But when she and the others started planning Club 203, and Westport organizations and businesses opened their arms to the new group, she knew that it would be a success.
"I felt like I landed in this magical town where everything was going to be together for my daughter," Turley-Sonne said.
Curran agreed: "Westport has always been that town that helps those who can't help themselves."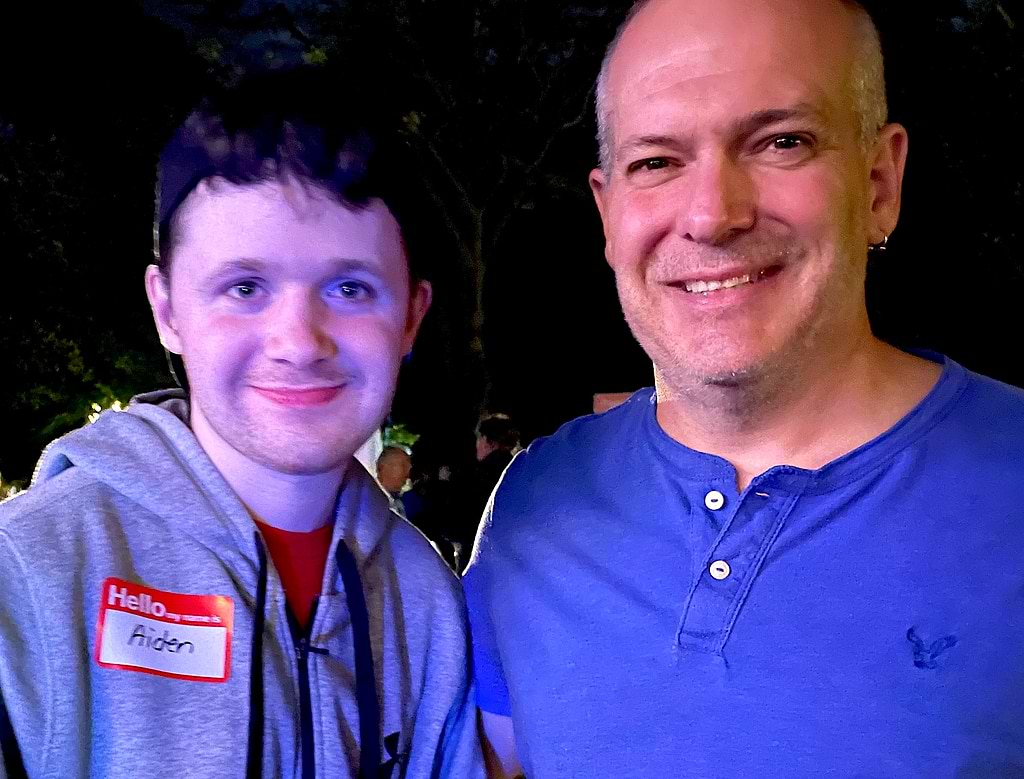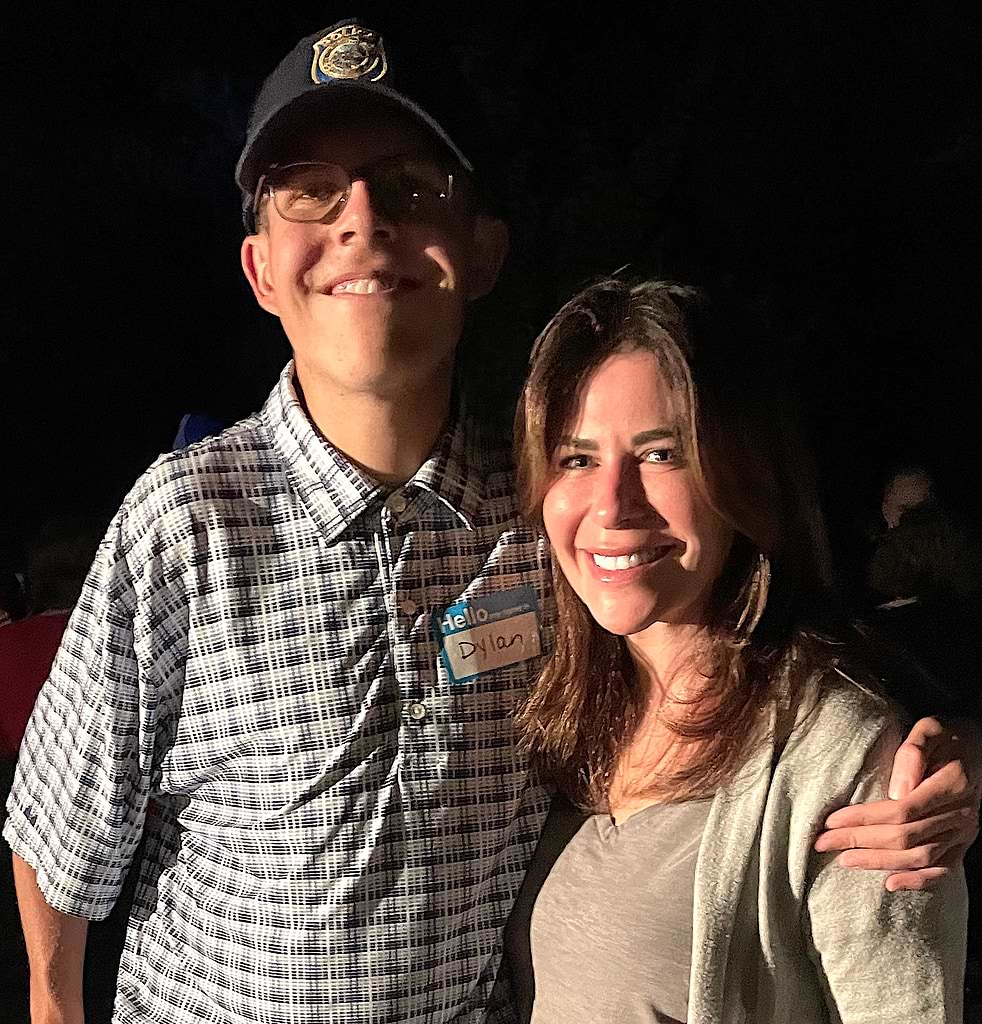 Club 203 already has a full schedule of events sponsored by various groups in Westport running from this September through June 2023. They include a Halloween party at the Remarkable Theater's drive-in, a holiday celebration at Wakeman Town Farm, open gym at the YMCA, a Valentine's Day gathering at the Westport Country Playhouse and other events sponsored by the town's Parks and Recreation Department and the Westport Library.
And several businesses in town have been eager to help with discounts and other sponsorships, Curran said.
But on Wednesday night, with bright lights sparkling under a tent, and young people dancing and hugging those they haven't see in a while, the future wasn't as important as that night.
"I'm making sure everyone has a smile on their face," said Joe Agostino, a young disabled man who has been a DJ six years for similar gatherings. Most of the night, he was in the middle of the dance floor, jumping up and down as everyone danced, urging them on.
"This is exactly what this town needs," said his mother, Laurie. "A safe place to have fun."
The following Club 203 events are scheduled for this membership year:
| | | |
| --- | --- | --- |
| October 19, 2022 | Remarkable Theater | Halloween Party |
| November 19, 2022 | Toquet Hall | Gaming & Pizza Night |
| December 13, 2022 | Wakeman Town Farm | Holiday Celebration |
| January 7, 2023 | YMCA | Open Gym |
| February 2, 2023 | Westport Playhouse | Valentines Gathering |
| March 16, 2023 | The Porch @ Christie's | Celebrate St. Patrick's Day |
| April 20, 2023 | TAP Strength | Spring Ahead with Fitness |
| May 18, 2023 | Westport Parks & Recreation | TBD |
| June 15, 2023 | Westport Library | Year End Event |
| | | |
Club 203, a volunteer-run organization, has a $75 membership fee for all club events during the year, or $10 per event. Club 203 events are open to adults with disabilities 18 years old and over. For more information about becoming a member or volunteering, visit the group's website.
__________________________________________
Freelance writer Gretchen Webster, a Fairfield County journalist and journalism teacher for many years, was editor of the Fairfield Minuteman newspaper for 10 years and currently teaches journalism at Southern Connecticut State University.