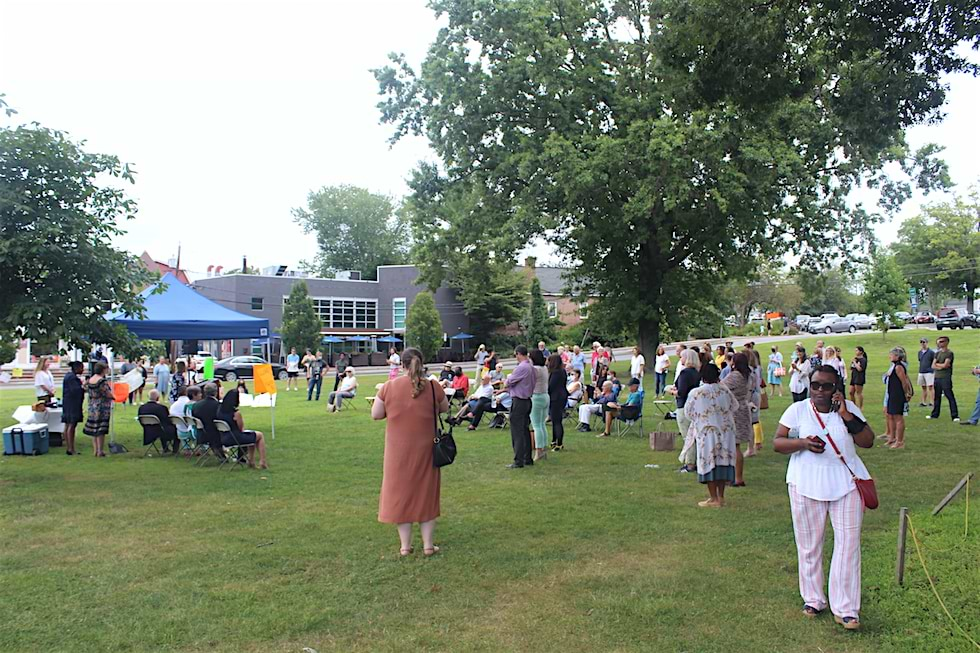 By Thane Grauel
WESTPORT — Affordable housing advocates and local officials held a "Call-To-Action Rally" Wednesday on Jesup Green to focus attention on the housing crisis in Fairfield County, which has worsened since the COVID pandemic.
"Many people might be wondering why we're having an event like this in Westport …" Westport Human Services Director Elaine Daignault said. "This housing insecurity is not limited to urban areas. It affects thousands of Fairfield County families and individuals every day."
"Even in Westport, housing affordability has become the most significant barrier for moderate- and low-income households to maintain stable housing," she said.
She said her department receives eight to 10 calls a week from individuals seeking affordable housing resources.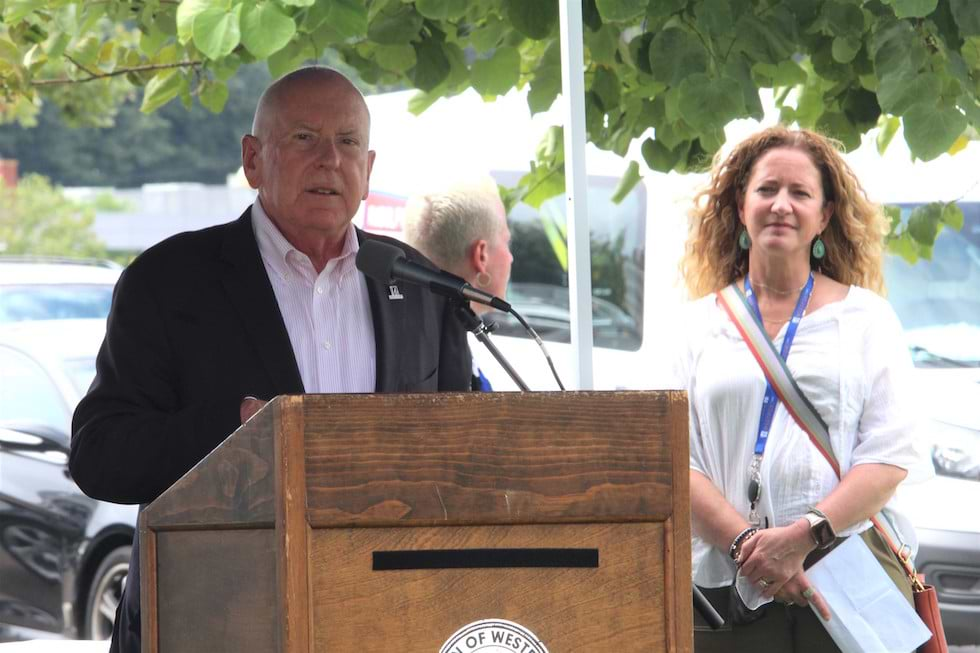 "When housing insecurity exists anywhere, it affects small suburban towns like Westport, so it really has no boundaries," Daignault said.
Only about 3 percent of Westport's housing stock is considered affordable, Housing Authority Director Carol J. Martin said before the event.
The rally was not only held to catch the attention of legislators and the public, it specifically called on lawmakers and Gov. Ned Lamont to allocate a substantial portion of the remaining $300 million from American Rescue Plan Act toward affordable housing.
The federal government sent Connecticut $3.8 billion under the plan, the bulk of which has been earmarked for efforts that don't include building more affordable housing.
"We ask the governor and legislature to allocate at least $196.6 million … to protect people from housing crisis, and increase their resilience and economic mobility," said Chelsea Ross, deputy director of the Partnership for Strong Communities — a Hartford-based statewide nonprofit aimed at ending homelessness.
"Housing development and the safety net of our homeless service system are vital to effectively aid Connecticut's most vulnerable families' recovery from the economic and public health damages of the pandemic," she said.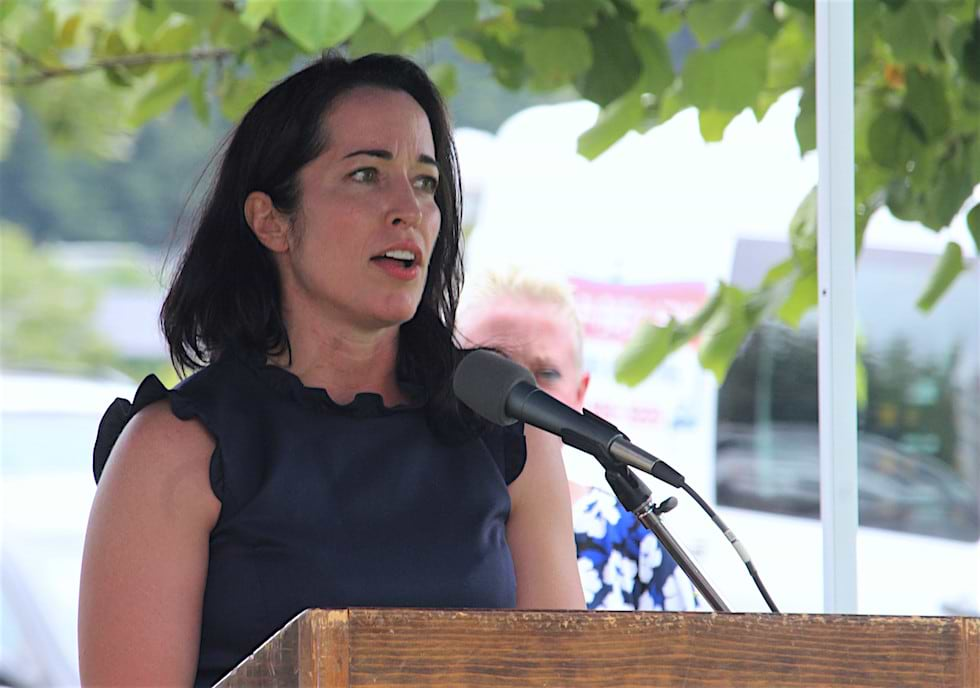 Sarah Fox, director of policy with the Connecticut Coalition to End Homelessness, another statewide nonprofit based in Hartford, talked about her group's mission, as well as her family's own history with homelessness.
"We know that children's mental health depreciates 50 percent while in shelter," she said. "We see the real statistics. These are real lives."
"Don't just stand here today," she urged the crowd. "Stand with us every day."
Westport's State Rep. Jonathan Steinburg, D-136, who chairs the Public Health Committee, attended the rally.
"If we're noisy enough, we can get the governor and his people and leaders to devote funds to affordable housing," he said.
State Sen. Tony Hwang, R-28, of Westport, said he was concerned about extended unemployment benefits running out the first week of September, coupled with an end to state and federal eviction moratoriums weeks later. "We have a housing-needs crisis in the state of Connecticut," he said. "Solutions need to be done in collaboration with federal, state and community leaders."