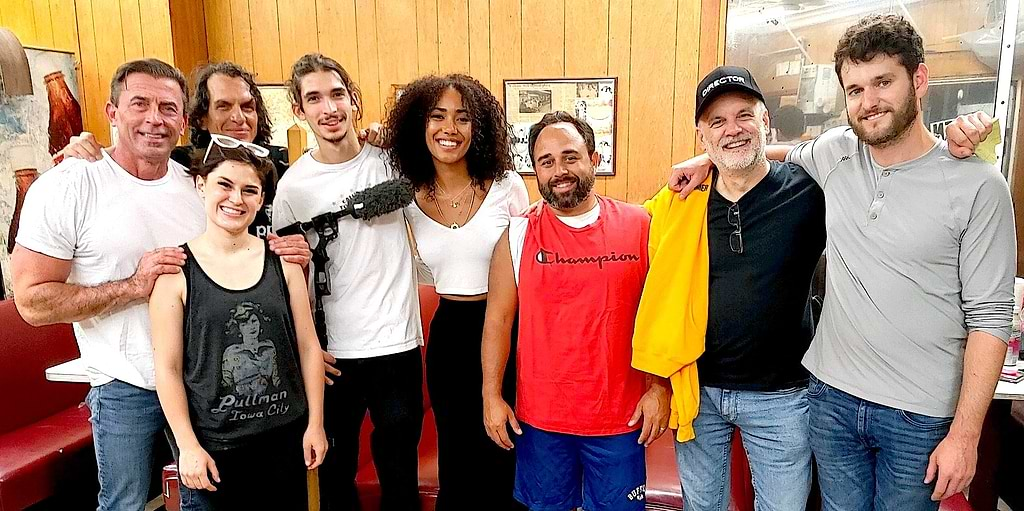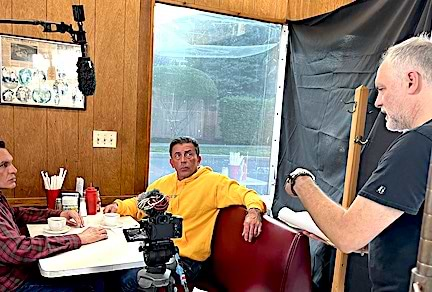 WESTPORT — Cameras are rolling for a Westport filmmaker's dark comedy exploring racism and gun violence in an affluent Connecticut town.
Jarret Liotta, former editor of the Westport Journal, is producing and directing "Small Town Movie" in town and nearby locations.
"The short film is based on a feature-length script I wrote last year," Liotta said. "It's a somewhat edgy satire, but I think people will find it humorous and insightful regardless of where they fall on the political spectrum."
Last week, Liotta shot segments at the S&S Dugout in Southport. The classic 72-year-old luncheonette, owned by Bob Saloomey, opened its doors to provide a setting for several scenes in the movie.
Liotta is working with several crew members from the region, including Westporter Isabella Bullock, the assistant producer.
The cast includes professional actors from New York City and surrounding areas. Among them are Josh Hyman, Frank Muni, Nya Sanaa, Olivia Vitarelli and Johnny Zito.
Liotta plans to complete the movie by the end of 2022.
"My long-term goal is to ultimately shoot the feature-length script, but this short film is a stand-alone version that I'm hoping receives some attention in its own right," he said.