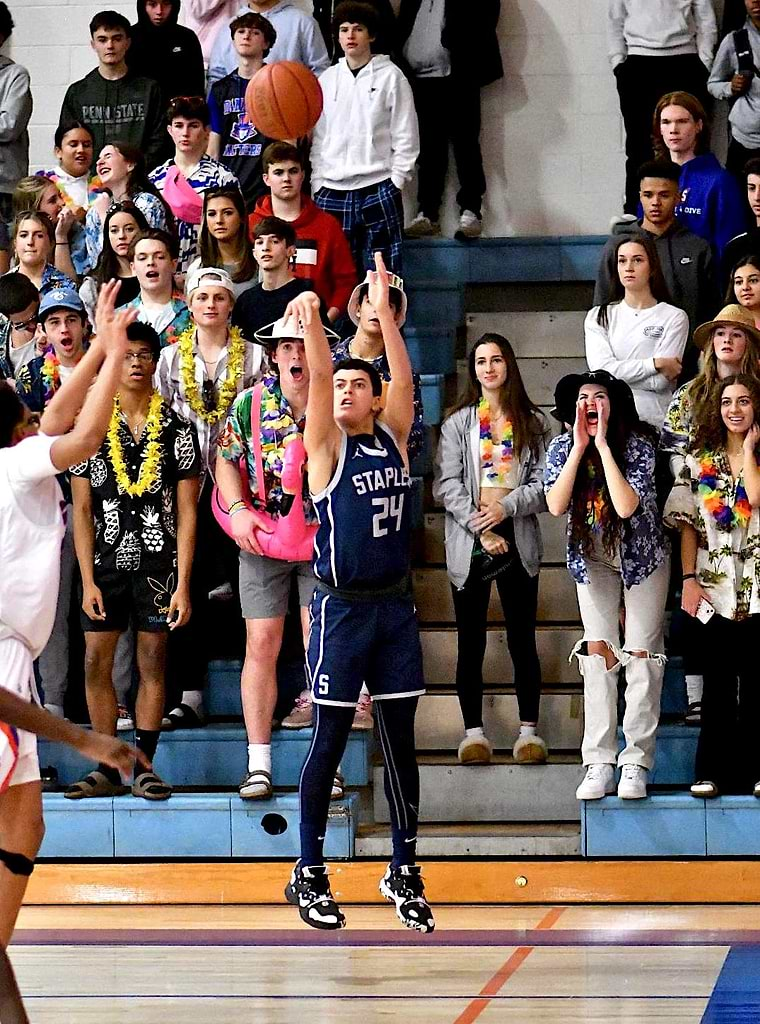 By Andy Hutchison
WESTPORT — The Staples High boys basketball team, which began the season on a 7-0 winning streak, suffered its first loss Tuesday against Danbury — a 63-54 setback in a battle of unbeaten FCIAC foes.
Staples led 17-16 after one quarter, 26-25 at the half and seized a 44-36 advantage heading into the fourth 0n the Hatters' home court.
But Danbury overcame a double-digit deficit in the final stanza to improve to 9-0 on the season.
Cody Sale recorded a double-double with 16 points and 10 rebounds for the Wreckers. Chris Zajac scored 15, Sam Clachko dropped in nine and Gavin Rothenberg added five. Clachko drained a trio of 3-pointers and Sale nailed two from downtown.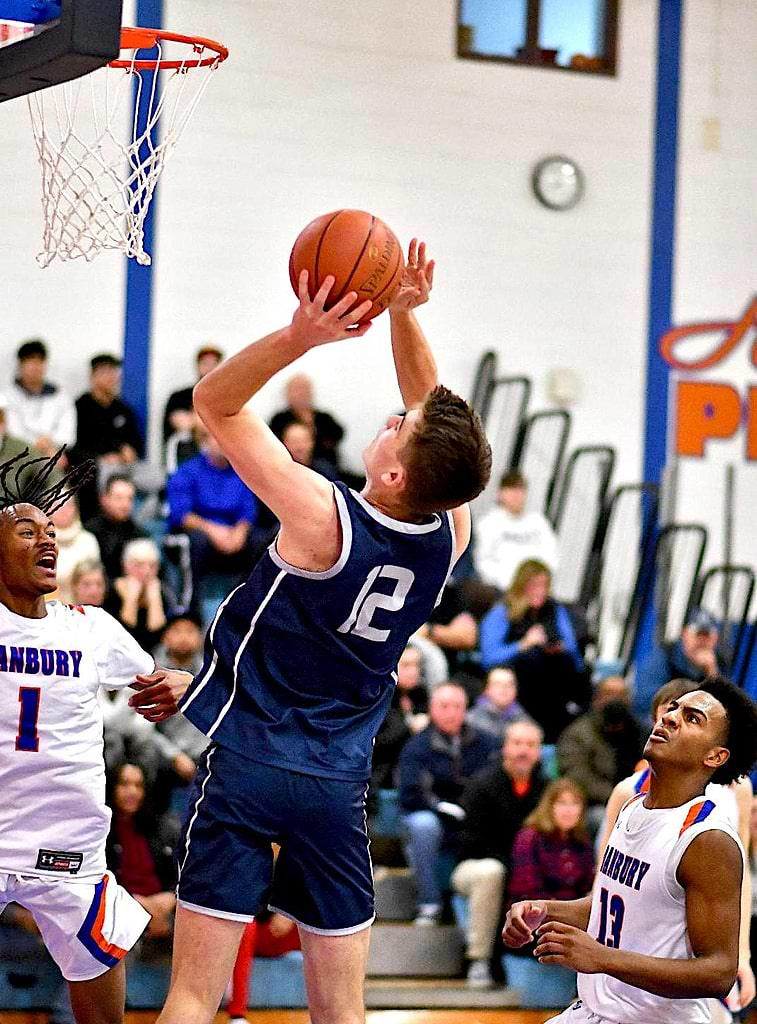 In the game prior to Tuesday's loss, the Wreckers beat Greenwich, 56-38, last Friday. Zajac had a monster game with 20 points and 18 rebounds along with a pair of shot blocks.
Sale scored 16, hitting a pair of 3-pointers along the way, and Clachko added 10 points, including a couple of shots from behind the arc as well. Rothenberg contributed five points and Charlie Honig had two steals.
Staples looks to bounce back from the loss to Danbury when they return home at 7 p.m. Friday, Jan. 20, to take on Stamford.
Andy Hutchison has been covering school sports — including Staples athletics — as well as news and feature stories in Fairfield County, since the 1990s. Learn more about us here.