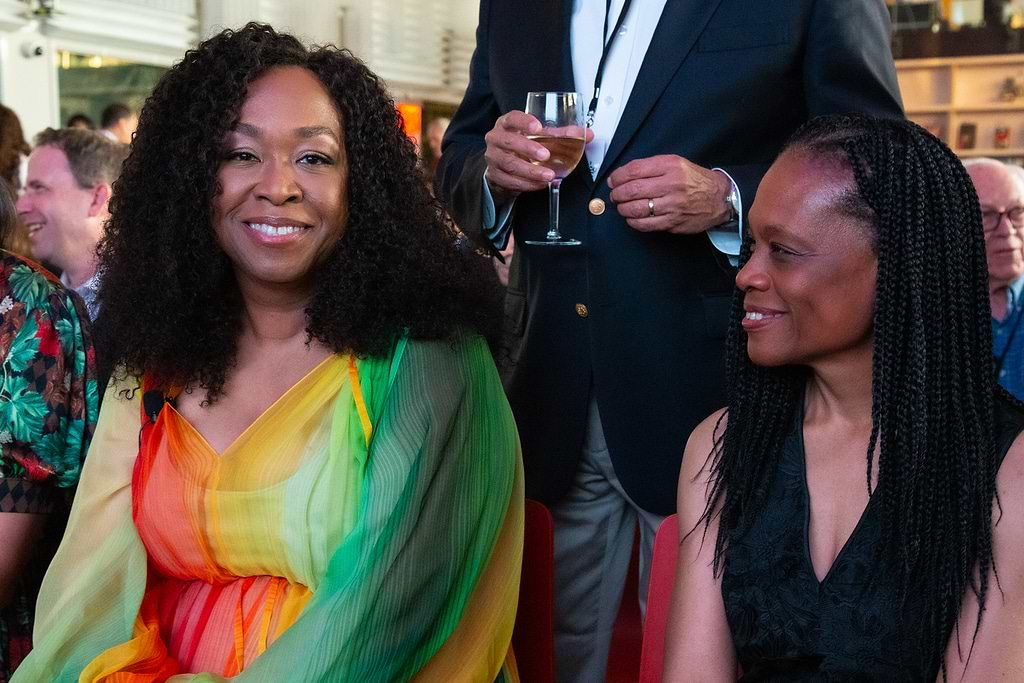 By Thane Grauel
WESTPORT — Shonda Rhimes, a highly successful screenwriter and producer for television shows, including "Grey's Anatomy" and "Scandal," recently plunked down a cool $15 million for a Westport estate built by the Melissa & Doug toy company's founders.
The $15.17 million sale is not yet recorded by the town's property transfers, which appear two weeks or more behind real time, but was reported Oct. 11 by the Wall Street Journal. A couple days later, a post by KMS Team at Compass agent Karen Scott discussed the deal.
Rhimes has a fondness for Westport, and the town folks' longstanding tradition of being unimpressed with celebrity, letting people go about their business. She acknowledged that when speaking to a crowd at the Westport Library's "Booked for the Evening" fundraiser in June.
When Rhimes was asked at the event how she has been able to handle her growing fame and challenging schedule, she replied, "You move to Westport."
"Most people here are interested in their families and their lives … Somehow here none of that [fame] matters, and that's delightful to me."
Rhimes also created the streaming hits "Bridgerton" and "Inventing Anna," and wrote a 2015 memoir, "Years of Yes: How to Dance It Out, Stand in the Sun and Be Your Own Person."
According to Scott's Instagram post, the sale was the highest-priced non-waterfront property sale in the town's history. It has a pool, tennis court, bowling alley and pizza oven.
The property off Easton Road was formerly owned by Doug and Melissa Bernstein, who founded the highly successful Melissa & Doug wooden toy line.
Thane Grauel, executive editor, grew up in Westport and has been a journalist in Fairfield County and beyond more than three decades. Reach him at editor@westportjournal.com. Learn more about us here.