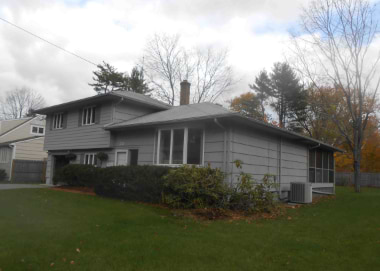 WESTPORT–The Building Department yesterday issued a permit to demolish the house at 30 Sniffen Road.
The single-story split-level was built in 1954. It has 1,700-square-feet of living space, three bedrooms, two baths, a basement area, a garage, a screen porch, a stone patio and a finished upper story.
The property traded hands in December for $831,900. The property's current assessment is $401,800.
Sniffen Road is off of Clinton Avenue, north of Main Street.
Source: Town of Westport Assessor records.