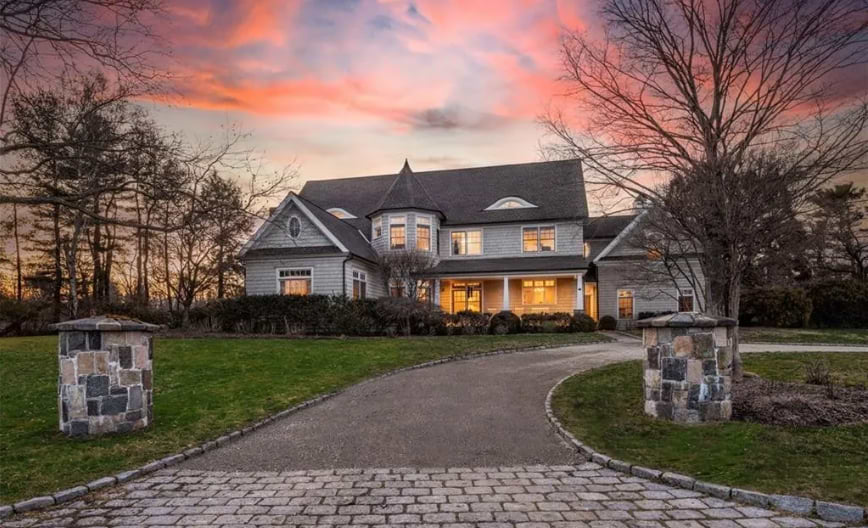 WESTPORT–During the week of August 28-September 1, eight properties sold for $25.5 million, generating $63,900 in conveyance tax. One year ago, 20 properties changed hands for a total of $38.2 million.
1 Glendinning Place sold for $10,600,000.
Seller: One Glendinning Place LLC.
Buyer: Glendinning Place LLC.
8 Hedley Farms Road sold for $3,533,000.
Seller: John J & Sandra M Fleming.
Buyer: Dmitri Ponomarev & Yanna Dusheyko
10 Tranquility Lane sold for $3,055,000.
Seller: Fred & Aimee Kuehndorf.
Buyer: Brian & Victoria Frommer.
20 Berndale Drive sold for $2,650,000.
Seller: Alana Fuscaldo.
Buyer: Michael & Julie Buchenholz.
89 Richmondville Avenue sold for $1,760,000.
Seller: Bo S Park.
Buyer: Brian Larson & Natalie Kollman.
1 Pilgrim Trail sold for $1,476,000.
Seller: Nancy L & David A Tillson.
Buyer: Taylor Ross Kiviat, Maxine Rhea Squires.
82 Clinton Avenue sold for $1,267,500.
Seller: Adam C & Christine Shaw.
Buyer: Emily M & Brian D McGrath.
1 Hazelnut Road sold for $1,200,000.
Seller: Mark H & Christopher E Dean Tr.
Buyer: Andrew Jay Fisher.
Source: Westport Town Clerk