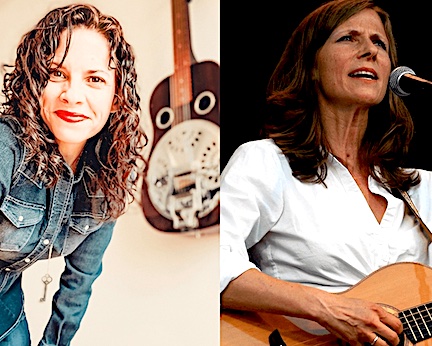 WESTPORT — A joint concert by folk musicians Abbie Gardner and Tracey Grammer will take place Sept. 30 at Voices Café at the Unitarian Universalist Congregation in Westport.
The event is set for 8 p.m. Saturday, Sept. 30, at the cafe, 10 Lyons Plains Road. To purchase $25 tickets online, click here.
Net proceeds from the concert benefit the "Her Time" program, a state-based nonprofit that supports women and children affected by incarceration.
Gardner is "an award-winning songwriter, captivating vocalist and a world-class lap style dobro player, she has an unmistakable sound all her own," according to publicity for the concert. For more information, visit abbiegardner.com.
Grammer is known for "her pure voice, deft guitar and violin work, and incantatory storytelling," according to concert publicity, and has recorded and performed with Joan Baez and Mary Chapin Carpenter. For more information, visit tracygrammer.com.
For questions, call Voices Café at 203-227-7205, ext. 20, or email VoicesCafeCT@gmail.com.