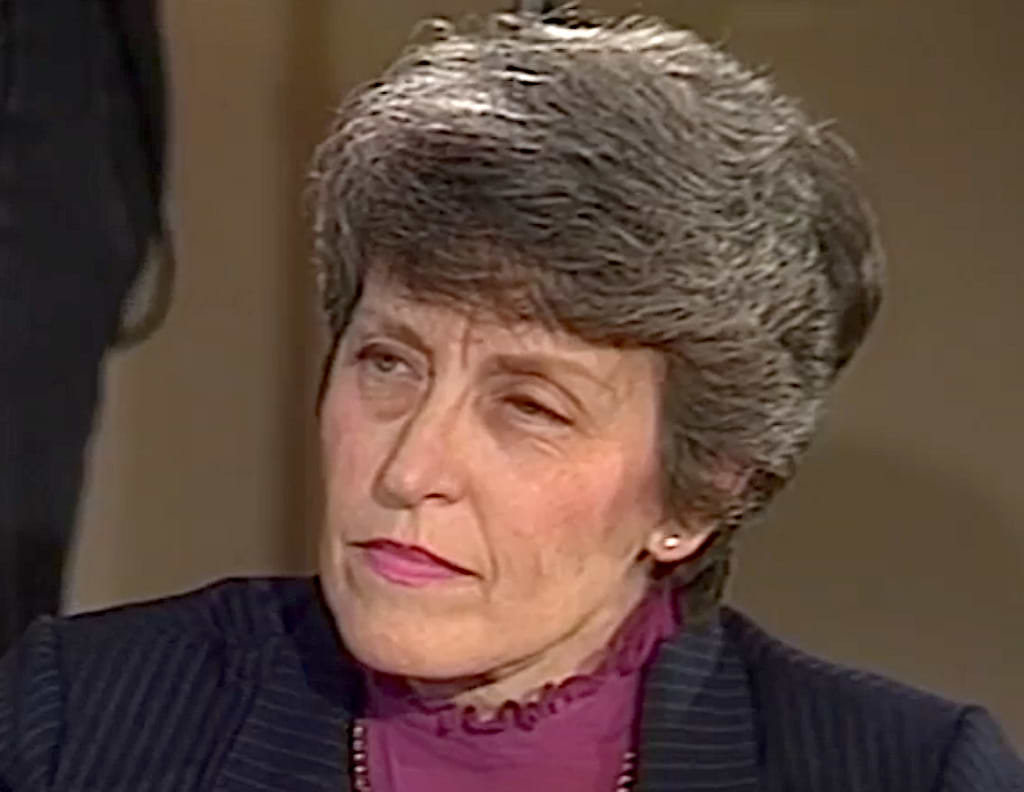 By Gretchen Webster
WESTPORT — More than 100 people — politicians, friends and family — attended a tribute Sunday to the late Julie Belaga, former state legislator and environmental advocate.
But it was her children who, most of all, provided a close look at the accomplishments of their mother to those attending the memorial program at the Westport Library.
Belaga, who died Nov. 19 at the age of 91, was elected to the state House of Representatives in 1976, representing Westport for 10 years. She also made an unsuccessful bid as the Republican candidate for governor in 1986, and was named the New England regional director of the Environmental Protection Agency in 1989 by President George H.W. Bush, among other accomplishments. 
Belaga had three wishes for her memorial service, daughter Debra Belaga said she discovered after reading her mother's papers following her death: to focus on her family; to have an environmental activist speak at the service, and for César Franck's Symphony in D Minor to be played during the event — all of which were included in the program.
A 'force of nature,' mentor and role model for women in politics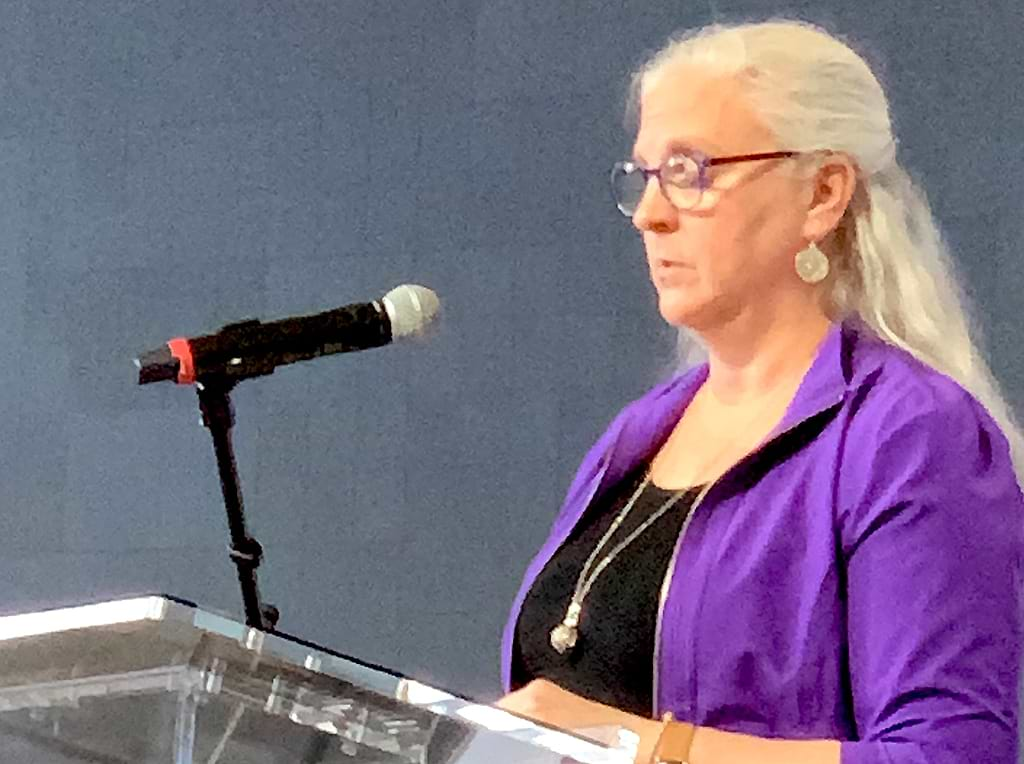 The youngest Belaga sibling, Heather Belaga McLean, spoke first, calling her mother "a force of nature," and a loving, caring and compassionate person who supported her children — and many others — in their endeavors.
"She epitomized everything women aspired to. She was such a positive force for change in the world," McLean said.
Julie Belaga served as a mentor to women entering politics, and helped found the Women's Campaign School at Yale University.
The first Republican nominee for Connecticut governor, she later taught at the Institute of Politics at Harvard University and mentored students there, her daughter said.
Among the many tributes the family received was one from former Gov. Jodi Rell, who called Belaga "a mentor to many."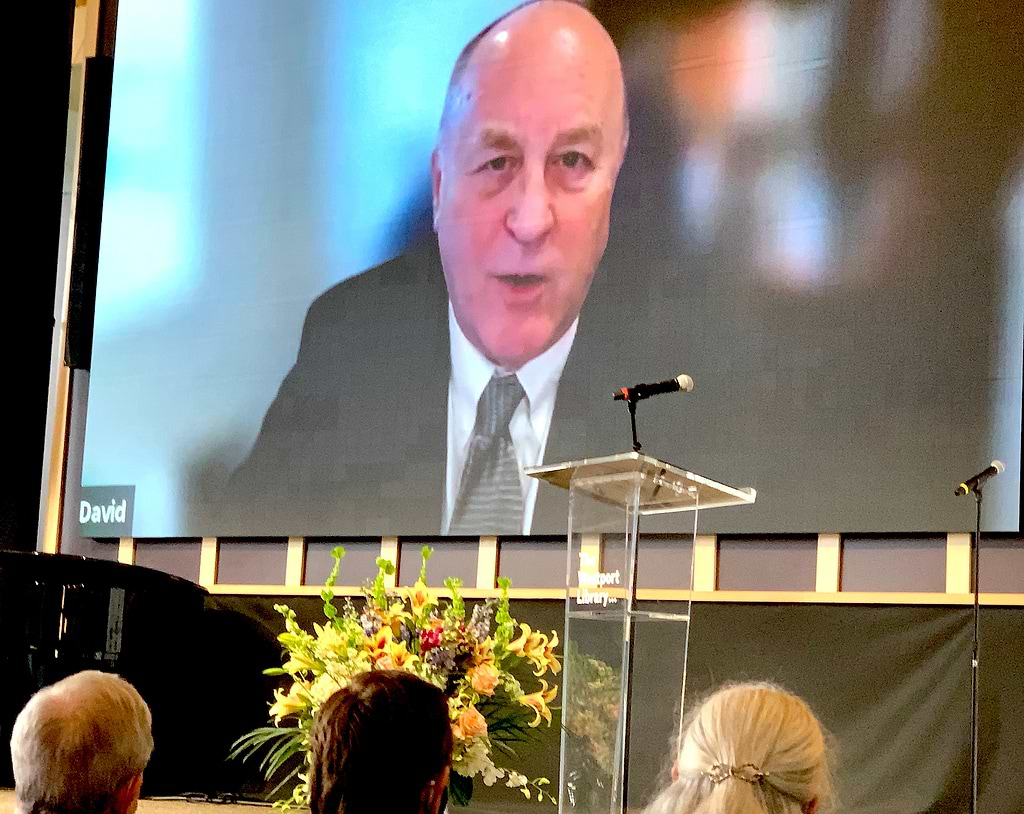 Also sending a tribute was former state Sen. John McKinney, who called Belaga, "smart, tough and always full of energy, hope and optimism."
Belaga's son, David Belaga, was the second speaker at the service, appearing via video because a member of his household had tested positive for COVID-19. His mother was a successful politician, as well as an excellent pubic speaker, he said.
"One of the things my mother taught me was always keep an open mind," he said. "She was a role model for so many girls and women, and a major influence for so many men."
Getting things done for environmental protection
The environmental activist who Julie Belaga had requested to speak at the memorial gathering was Westport attorney Kenneth Bernhard.
Bernhard, also a former state representative, chronicled the political life of his friend and fellow Westporter, from when Belaga first joined the League of Women Voters in Westport, to holding a seat on the town's Planning and Zoning Commission, to her roles in national organizations, particularly those focused on the environment.
"She had a sharp mind and a subtle wit," Bernhard said. "She knew how to get things done."
Among Belaga's accomplishments in the state legislature were coastal management laws still in effect today and a recycling initiative, Bernhard said.
She later was appointed to the federal Export-Import Bank by President Bill Clinton, where she worked to ensure that loans didn't go to countries or international firms that didn't respect the environment, he said.
'A keen interest in the passions of others'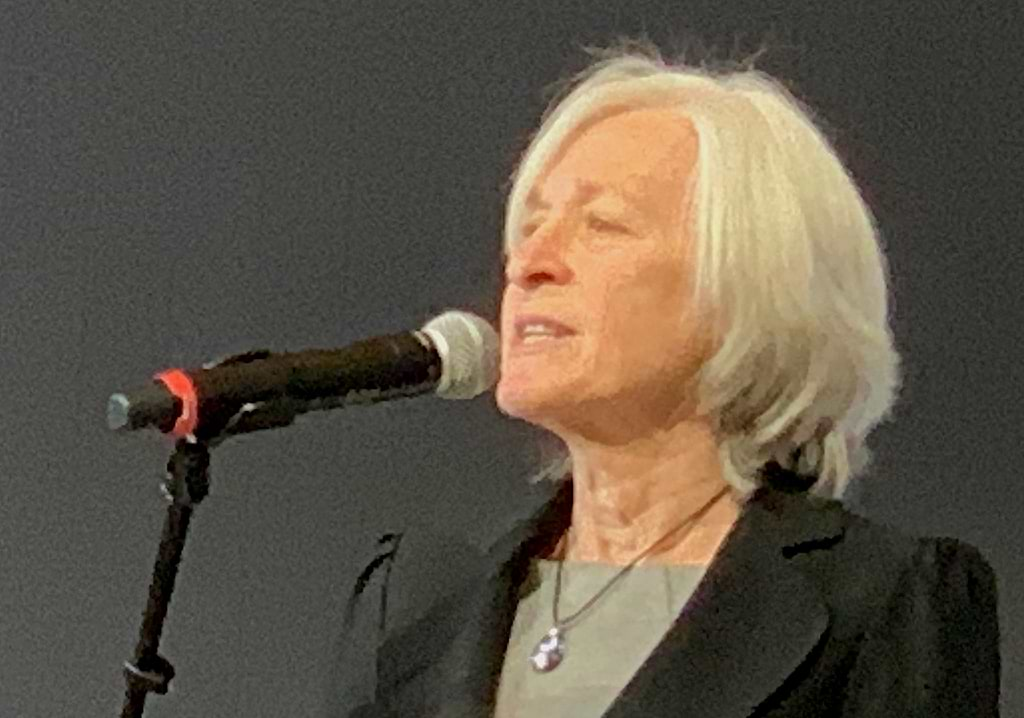 Debra Belaga closed the service with remarks about her mother's early life as the daughter of a Jewish immigrant family living in Brookline, Mass. Her parents had very modest means, but believed it is important to make a positive difference in the lives of others, she said.
After attending Syracuse University, Julie Belaga returned home to help her parents with her brother, who was ill and died from cancer at the age of 22.
She moved to Westport in 1965 with her husband, Mike Belaga, from England, which her daughter called "a stroke of luck," because Julie Belga came to love Westport passionately, her daughter said, and spent the rest of her life in town.
"She was always eager to learn new things … she shared a keen interest in the passions of others."