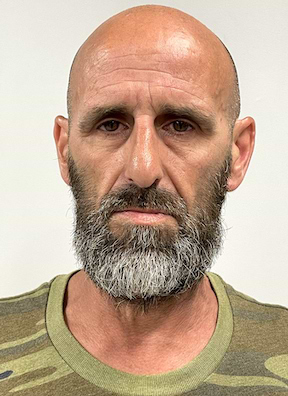 WESTPORT — A New Haven man, who police said fled the scene of a Post Road East crash, was charged with a series of criminal offenses after his capture, including possession of illegal drugs.
Victor Azevedo, 51, was charged with evading responsibility (hit and run), possession of a controlled substance, operating an unregistered vehicle, operating a motor vehicle with a suspended license, failure to drive on the right side of the road and failure to have motor vehicle insurance in connection with the Sept. 6 incident.
Police were notified about 3:45 p.m. Sept. 6 that a driver involved in an accident on Post Road East, near Turkey Hill Road, fled the scene, heading east toward Fairfield.
No injuries were reported in the crash, police said.
The suspect's vehicle was later spotted heading north on Interstate 95 and left the highway at Exit 25 in Bridgeport, where the vehicle was stopped, according to the report.
The driver — identified as Azevedo by his suspended driver's license — allegedly had in his possession "a small quantity of a white powdery substance that tested positive for cocaine," police said.
He was taken into custody, charged and released after posting $5,000. He is scheduled to arraigned Sept. 27 at state Superior Court in Stamford.