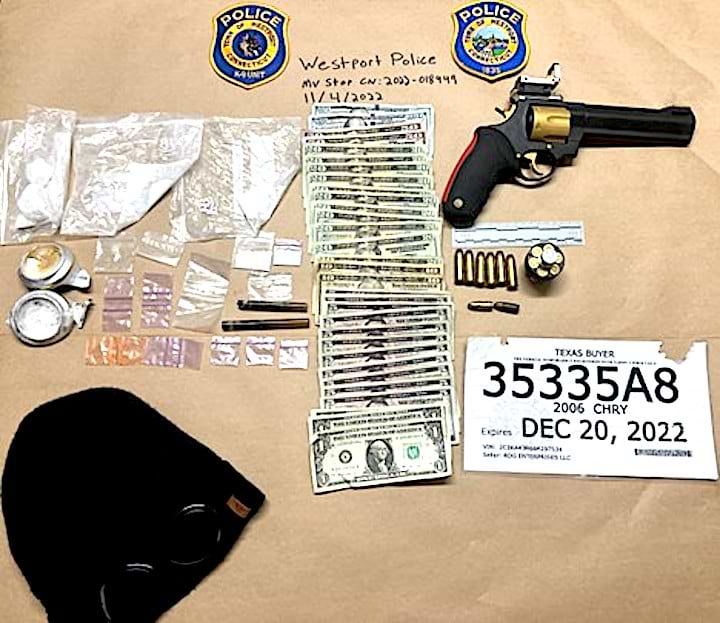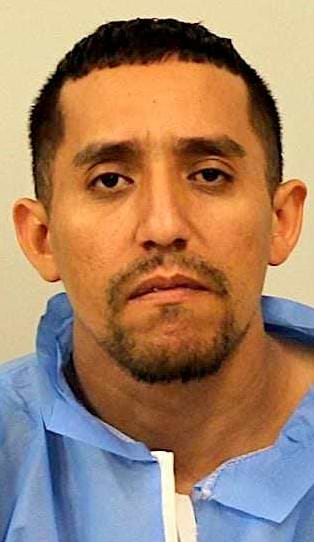 WESTPORT — A 33-year-old man, pulled over near the Saugatuck Railroad Station last week, had more than 43 grams of cocaine and a loaded handgun in his possession, police said.'
Alexander Martinezcelin, of Norwalk, was stopped on Saugatuck Avenue shortly after 7 p.m. last Friday when an officer on patrol suspected his vehicle's Texas registration was fraudulent, according to the report.
After the stop, Martinezcelin appeared "very nervous," police said, and the officer reportedly saw a "white substance" on Martinezcelin's pants that he suspected was some type of narcotics.
When Martinezcelin got out of the car at the officer's direction, a crack pipe was exposed in plain view, according to the report.
During a search of the car, police said suspected crack and powdered cocaine was found, as well as a .44-caliber revolver that was almost fully loaded.
The narcotics comprised 31.5 grams of crack cocaine and 11.7 grams of powdered cocaine, police said.
Also reportedly found were items commonly associated with dealing drugs, such as small plastic bags and currency in various denominations, police said.
Martinezcelin was placed under arrest on the following charges: sale of narcotics, possession of drug paraphernalia, weapons in a vehicle, carrying a pistol or revolver without a permit, misuse of a license plate, operating an unregistered motor vehicle, operating a motor vehicle with a license under suspension, operating a motor vehicle without insurance and failure to wear a seatbelt in the front seat.
Martinezcelin was released after posting $101,000 bond, and is scheduled to be arraigned Nov. 14 at state Superior Court in Stamford.