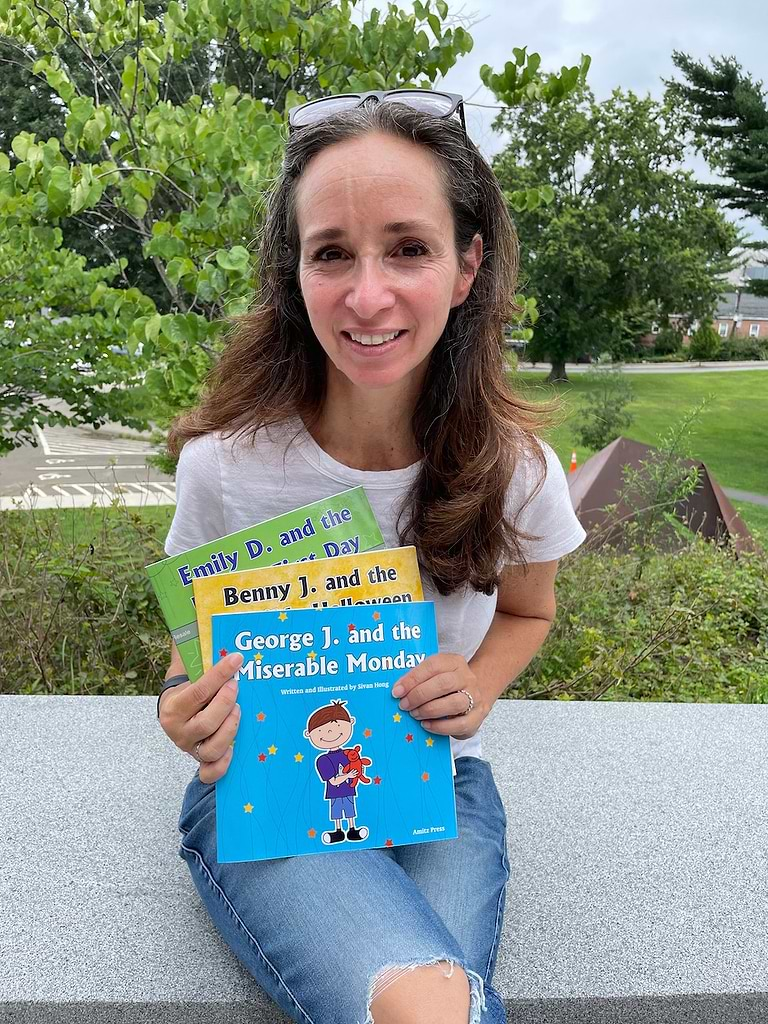 By Kendra Wingate
WESTPORT — Drawing on her own experience as a parent of neurodiverse children, local author and illustrator Sivan Hong has just created her third children's book aimed at how kids with similar backgrounds can overcome life's daily challenges.
"I realized as they were growing up, there weren't books for their age group that depicted neurodiversity and the experiences that a kid with neurodiversity goes through," explained Hong, who has two boys with ADHD, one of whom is on the autism spectrum.
Hong will be doing a story time event reading on Saturday morning of her newest book, Emily D. and the Fearful First Day — which was just released on Wednesday — at Jesup Green at 11 a.m., sponsored by Westport Book Shop, adjacently located on Jesup Road.
The book, published by Amitz Press, is the third in a series called "The Super Fun Day Books."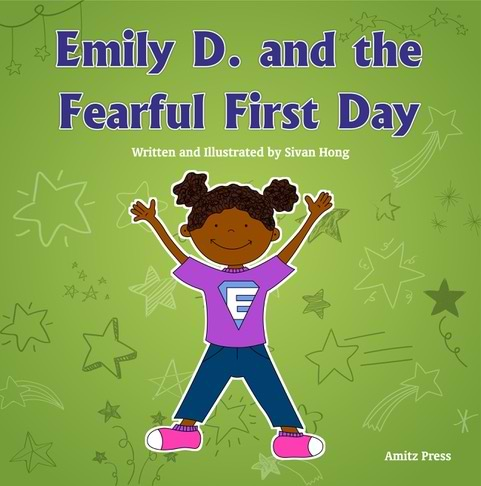 "I set out to write these books to show true experiences of what these kids go through," said Hong, who also serves on The Westport Library's board of trustees.
"What is most interesting about these books to me is that they apply to most every kid," noted Mary Parmelee, director of youth services with the library, "and the lessons apply to every child."
"Each book has the problem and a strategy to address the problem, empowering the children to take control of their lives," she said, whether or not they have specific neurodiversity issues.
"For example, her book on Halloween has all of the things that as parents we might not think concern our child," she said, "like being worried about them seeing us in a crowd in school (or) being dressed up in costume and somebody not recognizing us."
In another book in this series entitled Benny J. and the Horrible Halloween, Hong said the little boy in the story wears headphones with his Halloween costume because he has sensory issues and doesn't want loud noises bothering him.
"In one of my other books, a girl has a fidget bracelet and she goes into her classroom and sees that she has a special bin of fidget toys," she said.
The second book in the series is entitled George J. and the Miserable Monday.
Hong cautions that she isn't suggesting diagnoses with her books, which target children ages 3-7 years old, but simply wanted to highlight some of the differences in children's experiences.
"It's all written with this idea of making them as accessible as possible," she said, noting special attention to the font, among other aspects.
"All of my books have lists, because kids who are neurodiverse tend to like structure and order and lists," she said. "It tends to give them a sense of comfort."
"My illustrations are deliberately simple because particularly kids with ADHD and Dyslexia have a hard time staying focused on the words," Hong said.
Happily, she said, she has received great feedback from parents from throughout the United States, and looks forward to continuing her work.
"It's a labor of love for me," she said. "My mission is to normalize difference."
"The more we normalize it, the more we can create a world where we focus on the benefits, not on the deficits."
For more information, visit her website https://sivanhong.com/.