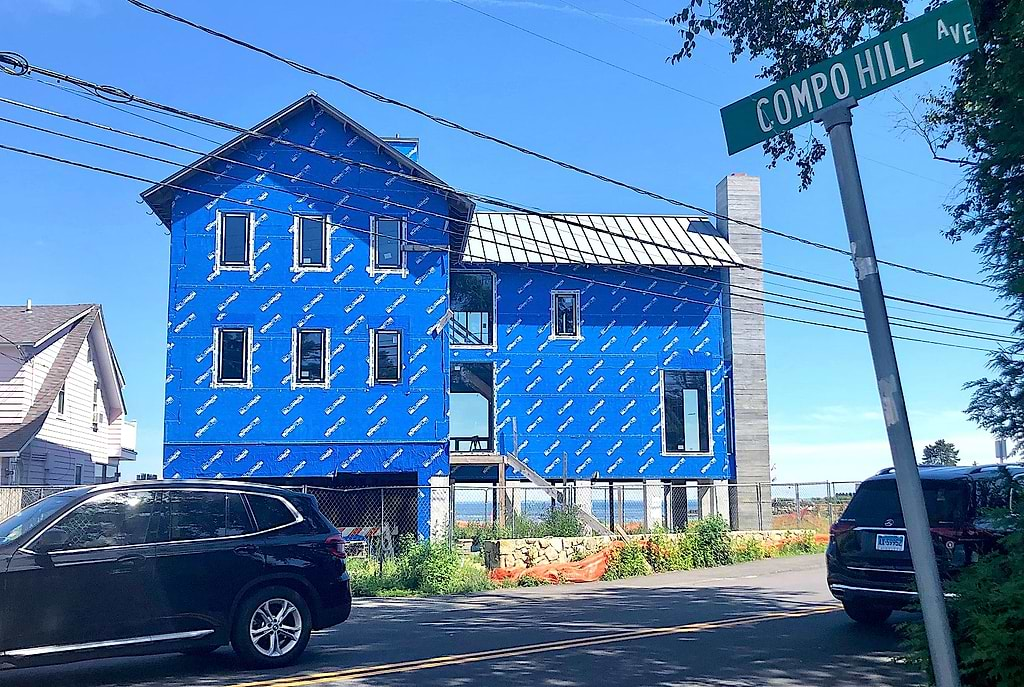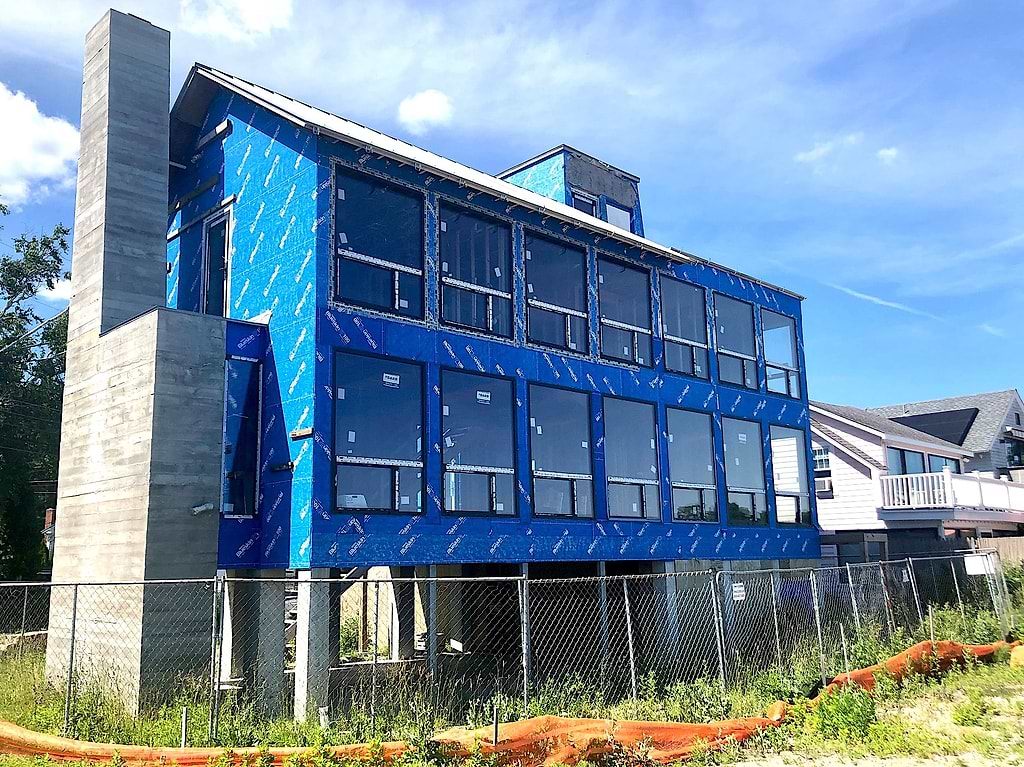 By Thane Grauel
WESTPORT — The fate of an unfinished house on Old Mill Beach — a longtime source of complaints by neighbors and litigation with the town — was decided Tuesday evening.
The Zoning Board of Appeals approved a settlement with the property's owners that will allow them to finish work at 233 Hillspoint Road, some of which had been done without necessary approvals.
The property, once home to a succession of restaurants including Café De La Plage and Positano's, is planned as the site of a two-story, beachfront structure.
The building has stood unfinished, covered with blue housewrap and surrounded by construction fencing, for some time. The project became entangled in citations and litigation more than two years ago.
It's been something of a pockmark on one of the town's most scenic areas.
Town Attorney Ira Bloom laid out the details during the ZBA's online meeting.
He said if the ZBA approved the settlement, a Superior Court judge would then have to sign off on it as well. Two court cases would then be withdrawn, permits would follow and then work could once again resume.
"It has been negotiated, as you folks know, for quite some time, back and forth, et cetera," Bloom said. "This represents a settlement of the litigation, and a resolution which I think everyone hopes will be lead to a completion of the house in a manner that's satisfactory to all the parties."
A chimney and cupola will be removed from the structure. The stipulation spells out architectural details that must be followed.
A representative for the owners of the property said work might takes six or eight months to complete.
The ZBA last month discussed the deal in executive session.
On Tuesday, the board and Planning and Zoning Department staff fielded some questions. Then the board voted unanimously to approve the settlement.
Thane Grauel, the Westport Journal executive editor, grew up in Westport and has been a journalist in Fairfield County and beyond more than three decades. Learn more about us here.