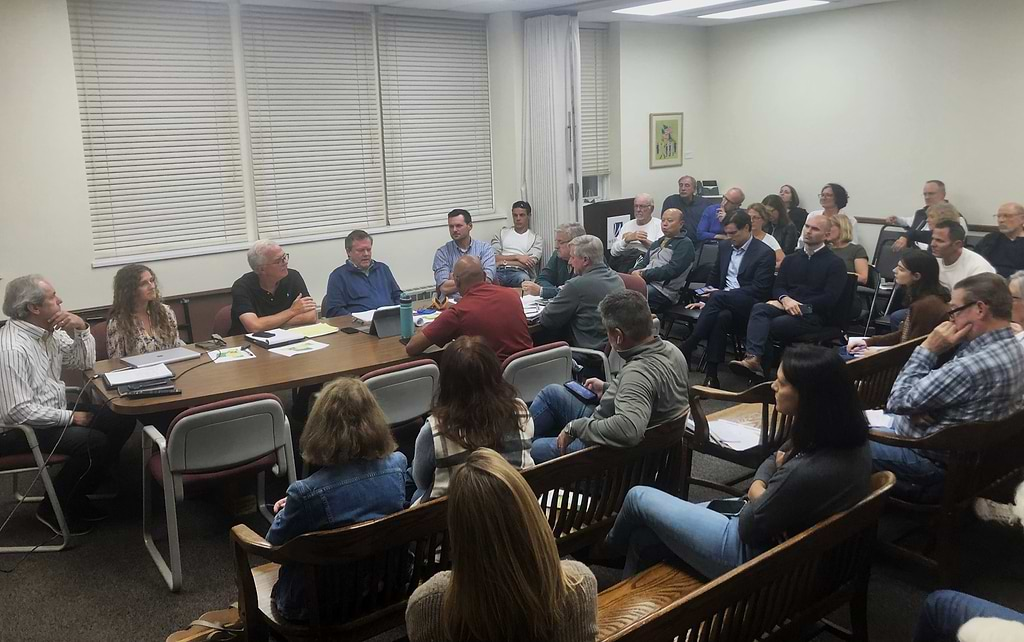 By Thane Grauel
WESTPORT — Get out your checkbook Westport. The town's biggest expenditure ever, for a new Long Lots Elementary School, is on the horizon.
The Long Lots School Building Committee will vote sometime next week on which of six possible plans it will recommend.
Committee Chairman Jay Keenan noted at Thursday evening's meeting that it would be the costliest project in town history, after the Staples High School rebuild, which cost $79.8 million.
The committee heard cost estimates for the possible plans. They range from $91.7 million to $107.5 million.
As expected, the two schemes that would renovate the existing structure or renovate with additions, were significantly more expensive — up to $16 million more than an all-new building.
Here are the estimates:
A: Renovate as new, $107.5 million.
B: Renovate with large addition, $105.6 million.
C: New building, with ballfield where Westport Community Gardens are, $92.1 million.
C (ALT): New building, leaving gardens intact, $94.3 million.
D: New building (repositioned from option C), placing baseball field where gardens are, $91.7 million.
E. New building, putting new school where gardens are now, $91.5 million.
It was a night for reports, and last-minute architectural input.
The committee heard a report on parkland use and possible places to locate a replacement ballfield if the baseball field at Long Lots was lost. It was discussed by Parks and Recreation Director Jennifer Fava.
Her report listed potential new field locations at the Lillian Wadsworth Arboretum and Winslow Park.
Potential new garden locations were said to be Baron's South, the Lillian Wadsworth Arboretum, Riverside Park and Winslow Park.
All those possibilities presented a swirl of difficulties with existing zoning, parking, traffic or loss of open space, according to the memo.
Some of the 40-plus people in the audience at Thursday's meeting asked if Fava could stay until the end of the meeting, when they could ask questions after the work session. But she left.
Joseph Vallone, an architect with an office in Saugatuck, brought two simple site plan suggestions he said would meet all the needs of the schools, Parks and Rec, and the gardeners.
Several neighbors from the Bauer Place neighborhood and Harvest Commons expressed concern about how a possible ballfield where the community gardens are now, and other site work, might affect runoff onto their properties. They said that already is a problem.
The gardeners, anxious about losing plots they've cultivated for 20 years, again had concerns.
Toni Simonetti asked why the building committee, when tasked with finding a way to replace a school for the Board of Education, took on a Parks and Recreation role of planning ballfields.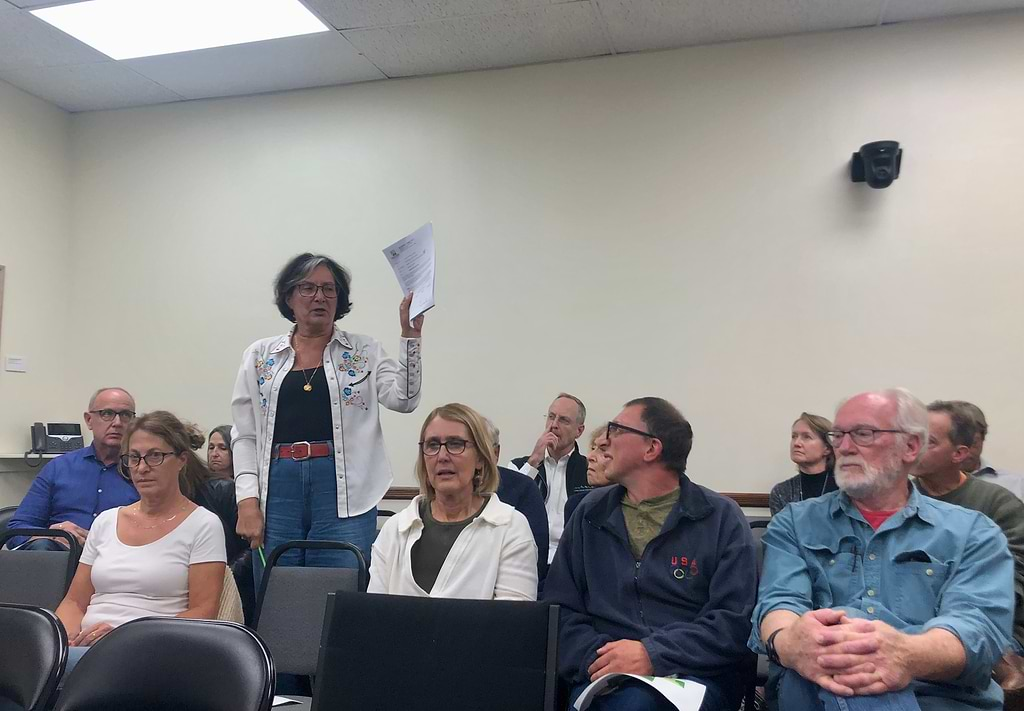 "Your mission didn't really say represent Parks and Rec on how to manage athletic field usage and the demand and all that, your mission is to build a school," Simonetti said.
"You got a very clear spec from the Board of Education and the school people, and what the school is that they would like from an educational standpoint and all that," she said. "And yet, we're still here talking about Parks and Rec athletic fields, and what really gets me is that Parks and Recreation and anyone in the administration will not discuss this …"
"If we were to build on the baseball field or the soccer field, the baseball and soccer people would expect us to replace those fields," Keenan replied.
"If we built on top of the gardens, you'd expect us to replace the gardens," he said. "If we're building a new school on a campus, whatever we displace, we need to replace."
A time and date have not been set for next week's meeting.
Thane Grauel grew up in Westport and has been a journalist in Fairfield County and beyond for 35 years. Reach him at editor@westportjournal.com. Learn more about us here.