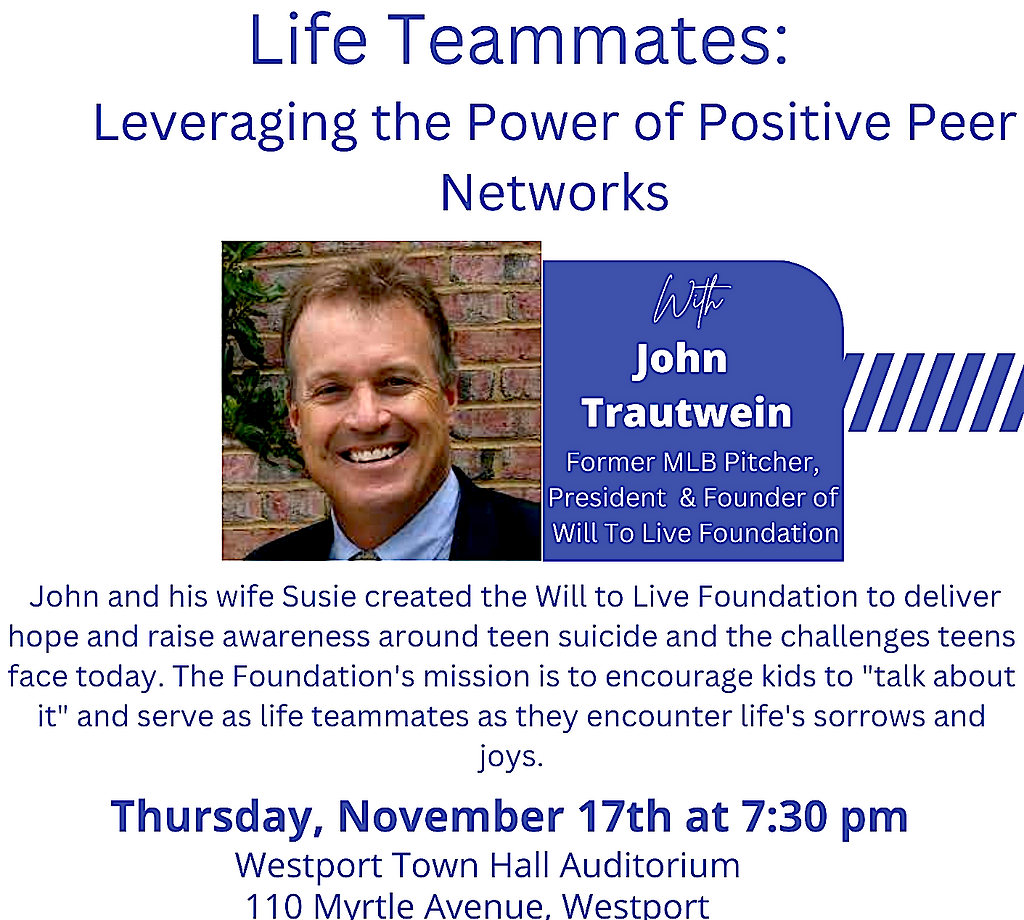 WESTPORT — A former Boston Red Sox pitcher, whose son committed suicide, will lead a Town Hall program Thursday exploring the issue of teen suicide and ways to help young people cope with today's pressures.
John Trautwein, whose son Will committed suicide in 2010 without warning, will speak at 7:30 p.m. Thursday, Nov. 17, in the Town Hall auditorium, 110 Myrtle Ave.
To register for the free program, click here.
Trautwein and his wife Susie established the Will to Live Foundation in the wake of their son's death in an effort to encourage young people to talk about concerning issues and to become "life teammates" for each other.
The Thursday program is most appropriate for parents, middle and high school students, coaches and others who work with young people, according to a press statement. It is sponsored by Westport Youth Services, the Police Athletic League and the Teen Awareness Group.
Additional resources and counseling support will be available through Kids in Crisis and Positive Directions during and after the event, according to organizers.
For more information about related programs, contact Westport Together and the town's Department of Human Services.