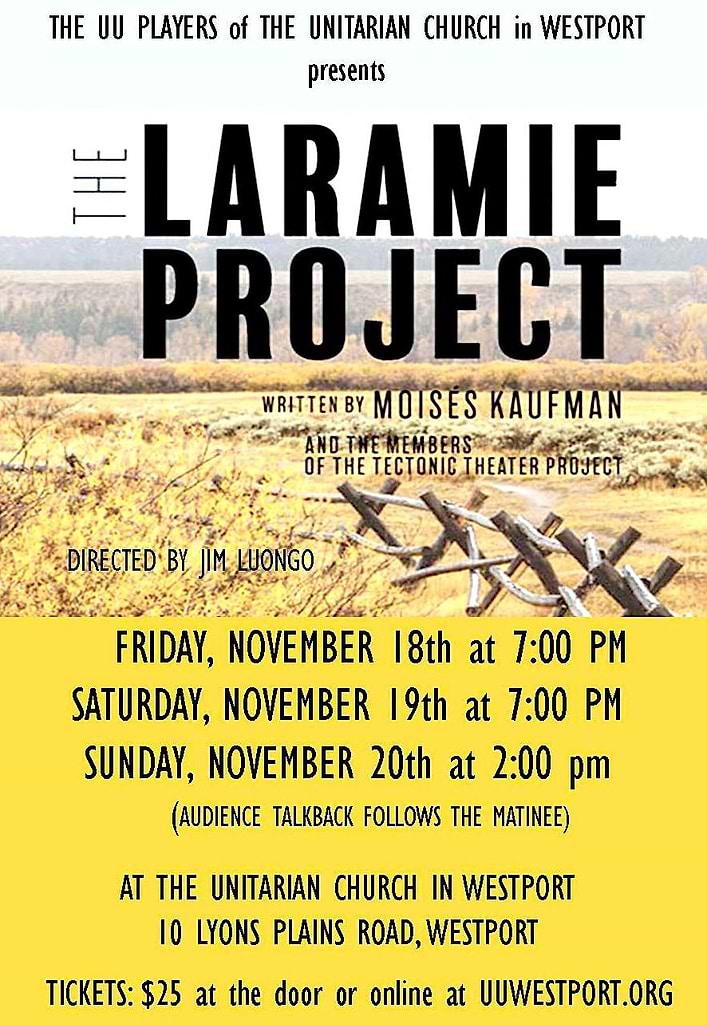 WESTPORT — "The Laramie Project," a dramatization of the 1998 murder of a 21-year-old gay college student in Laramie, Wyo., will be performed this weekend by the UU Players at the Unitarian Church in Westport.
The play will be performed at 7 p.m. Friday-Saturday, Nov. 18-19, and 2 p.m. Sunday, Nov. 20, at the church, 10 Lyons Plains Road.
Tickets cost $25, and can be purchased at the door and reserved online by clicking here.
The play recounts events of Oct. 7, 1998, when Matthew Shepard, a student at the University of Wyoming, was beaten because he was gay and left tied to a fence. He died from his wounds several days later.
"The Laramie Project" was written by Moisés Kaufman and members of the Tectonic Theater Company, based on interviews with hundreds of Laramie residents and news reports about the circumstances of Shepard's death.
The UU Players' production is directed by Jim Luongo.