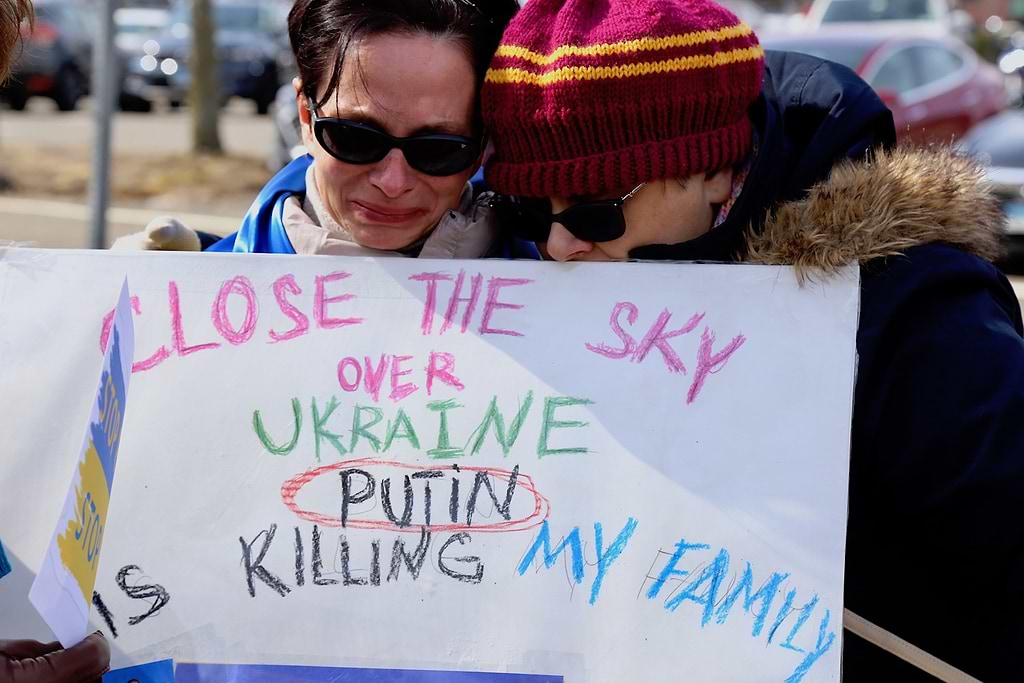 by Jarret Liotta
WESTPORT — Well over 100 people gathered on Jesup Green Saturday morning to share their solidarity for the people of Ukraine, who are under siege by Russia.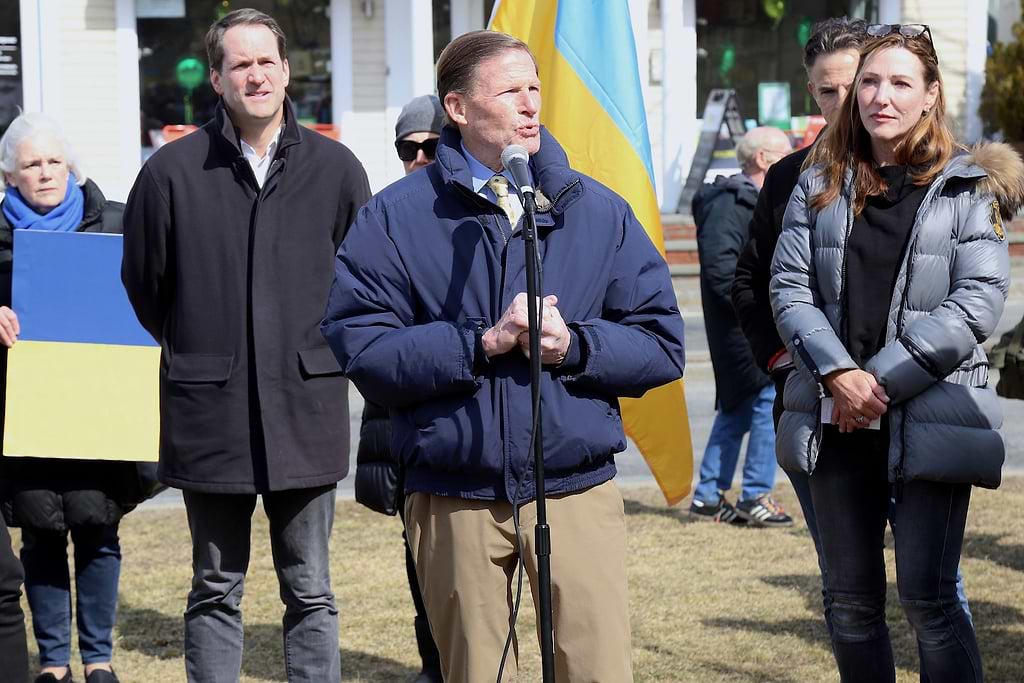 "There are many people here today who have family, friends and loved ones in the Ukraine right now," said organizer Darcy Hicks of Westport, whose brother, Tyler Hicks, a Pulitzer Prize-winning photojournalist, is in the country covering the war for The New York Times.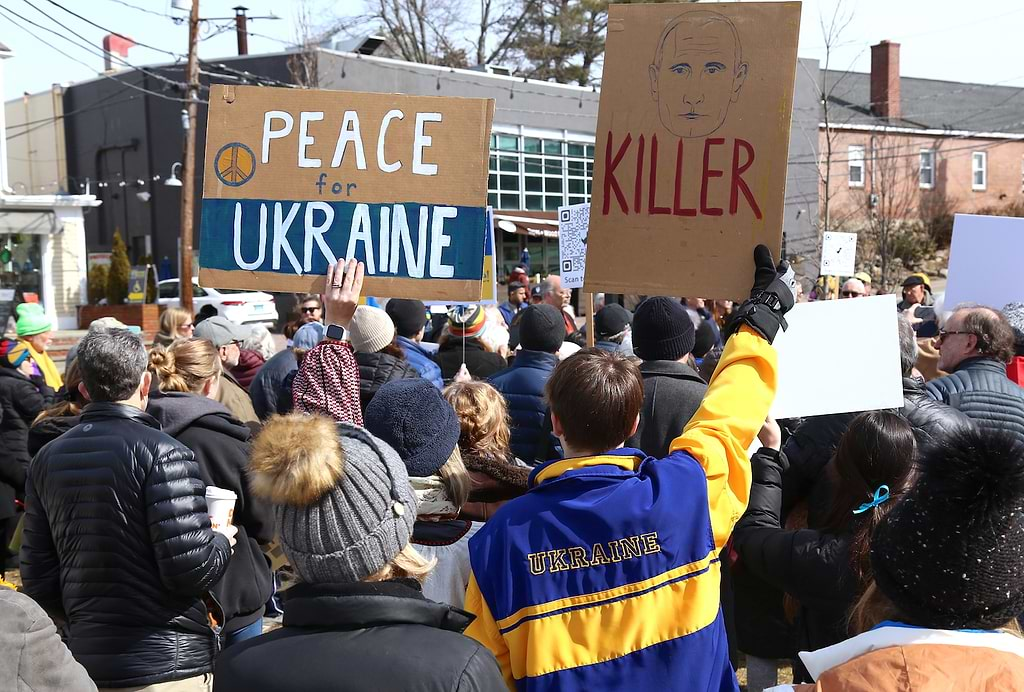 "I think it's really important that we're here," she said, joined by First Selectwoman Jennifer Tooker, U.S. Sen. Richard Blumenthal, and 4th District U.S. Rep. Jim Himes.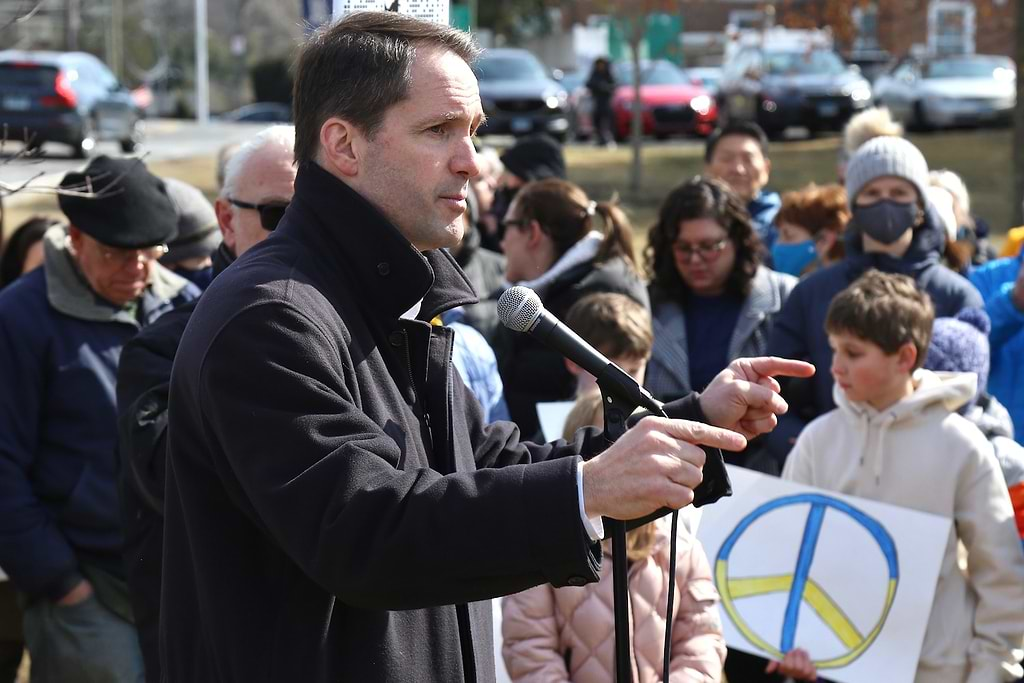 "This is not a distant fight," Himes said. "This is our fight."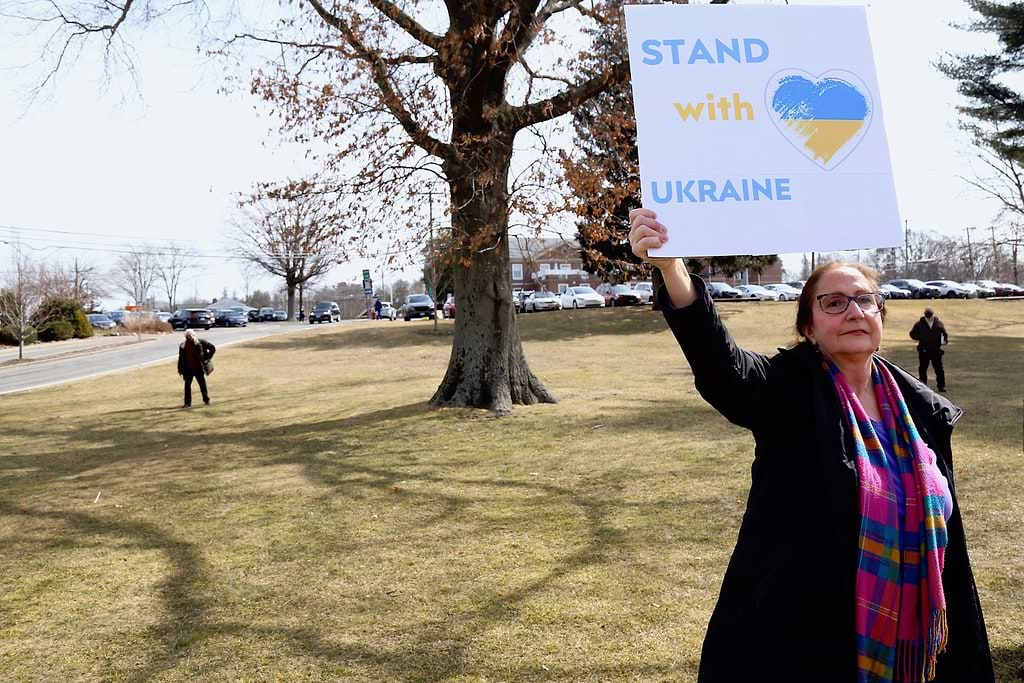 "This is our time to stand for the values of freedom and democracy that our forefathers fought for," he said, drawing comparisons to Adolf Hitler's start of World War II.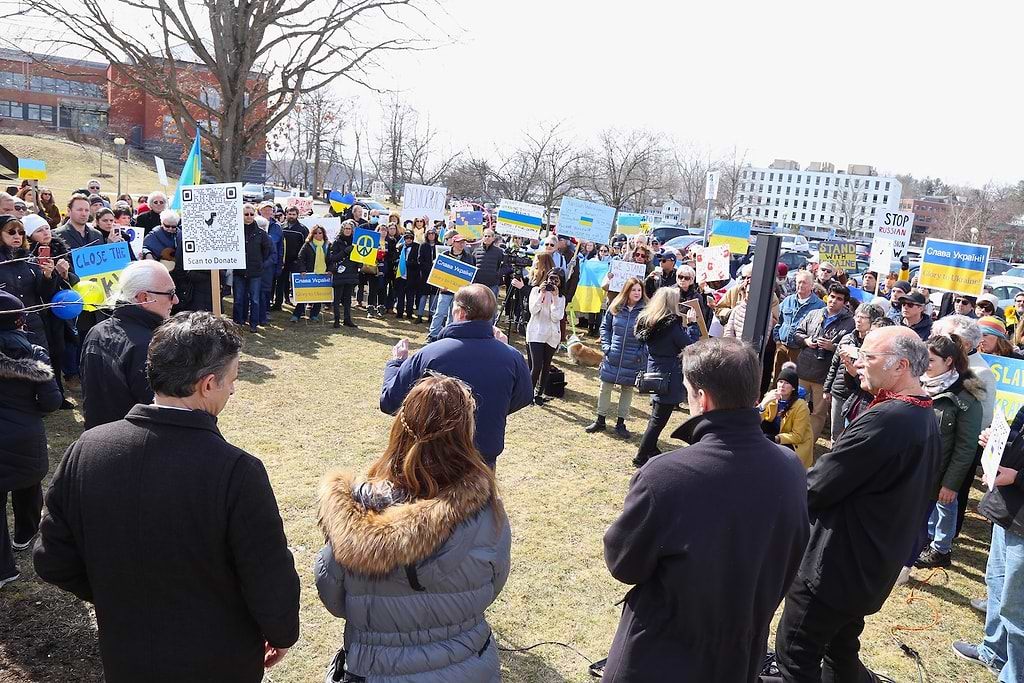 Blumenthal spoke to the importance of boycotting all Russian products.
"Say 'Nyet,'" he said.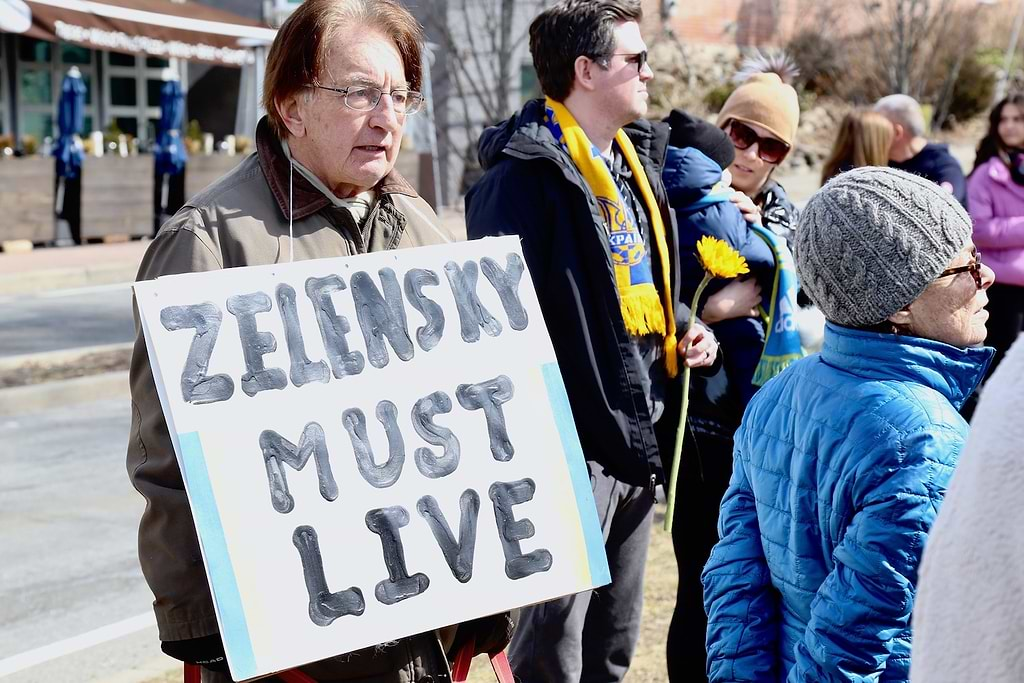 "And we shall target Vladimir Putin himself, and his cronies (and) go after his ill-gotten gains," he said.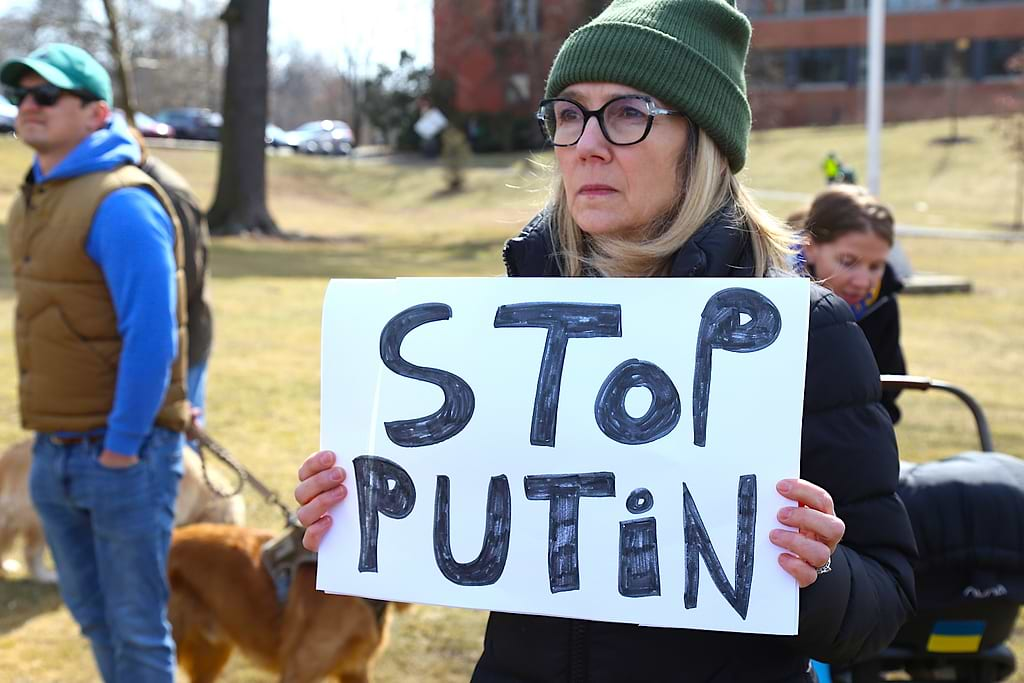 "The people of Ukraine will stand and fight (and) we will support them," Blumenthal said, with more military aid, in particular air support.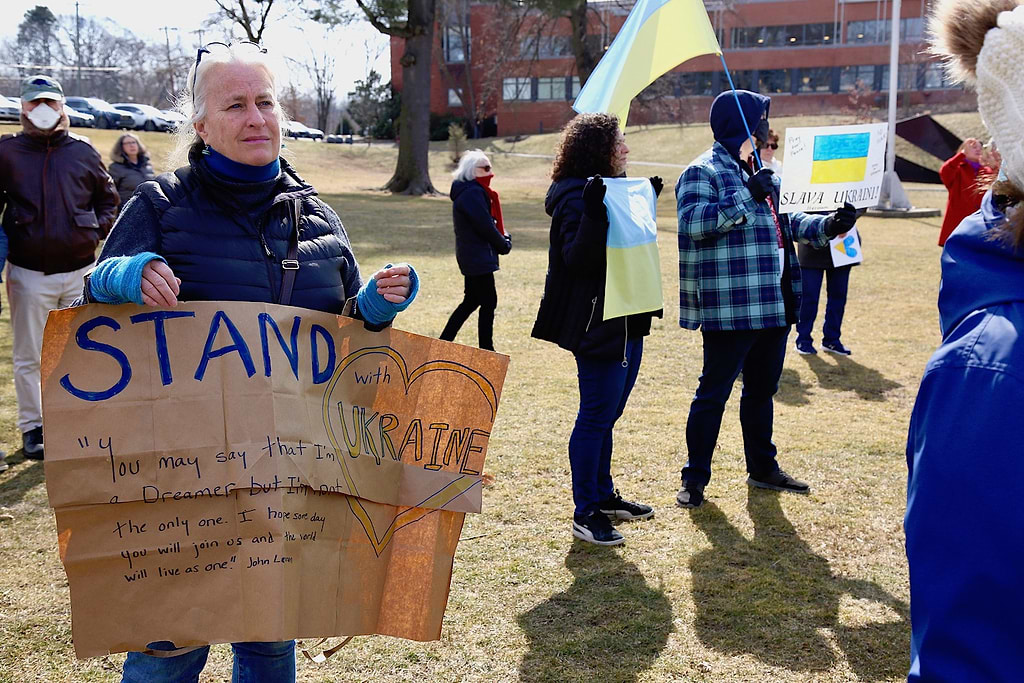 "They will not succumb to his brutal craven aggression against them," he said.