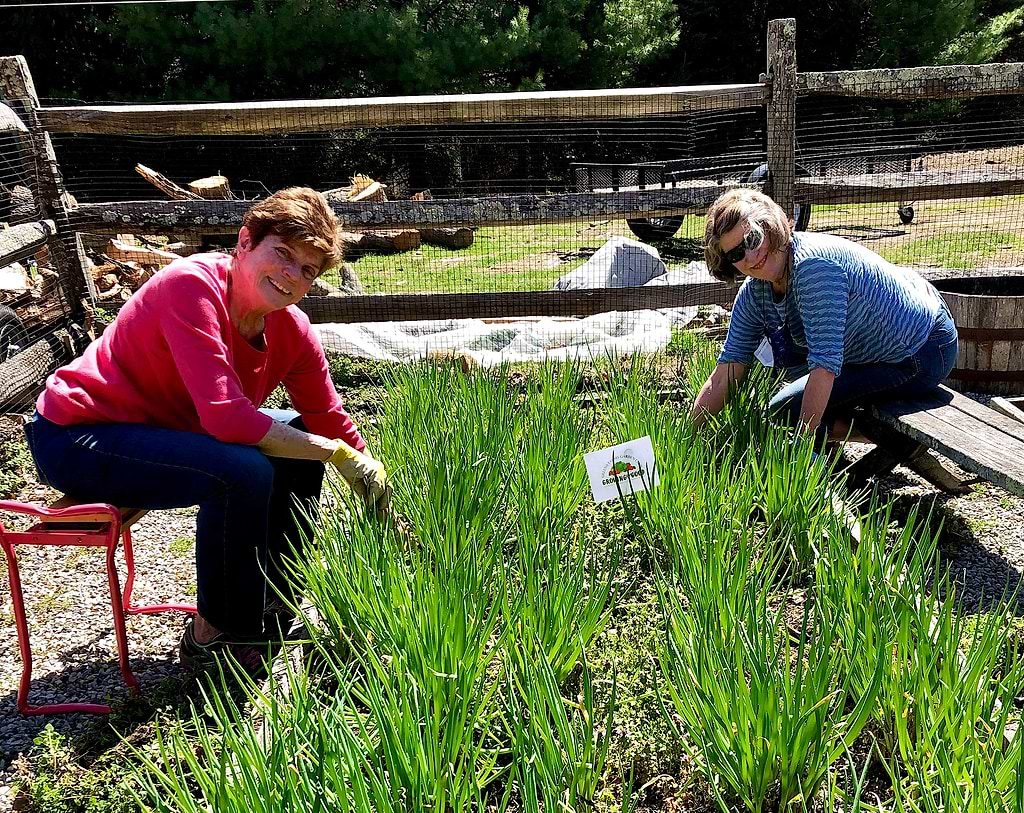 By Gretchen Webster
WESTPORT — "Everyone looks at garden clubs and says, 'What do you do — arrange flowers?' " said Maybette Waldron, a member of the Greens Farms Garden Club.
"We do arrange flowers, but we're not a flower-arranging group, we're a civic group," she added.
This summer, instead of arranging flowers, the club formed a community coalition to grow vegetables in donated garden plots, and delivered 700 bags of vegetables to food banks to help alleviate food insecurity.
She found it gratifying that so many club members wanted to use their green-thumb skills to help those in need, said Waldron, a co-chair of the "Growing for Good" project. "We're so blessed where we live," she said. "We have so much and it's gratifying to help others."
And the fresh food was definitely appreciated, according to organizations who distributed the harvest in their food banks.
"Our students have benefitted immensely from [the garden club's] fresh produce, which is a perfect complement to the nonperishable food we distribute to students in need," said Jane Ferreira, president of the Mercy Learning Center in Bridgeport, which helps women to improve literacy skills.
"The garden club's willingness to support our students and their families … speaks volumes about their understanding of the importance of holistic education for women," she said.
Another recipient of the vegetables was St. John's Family Center, also in Bridgeport.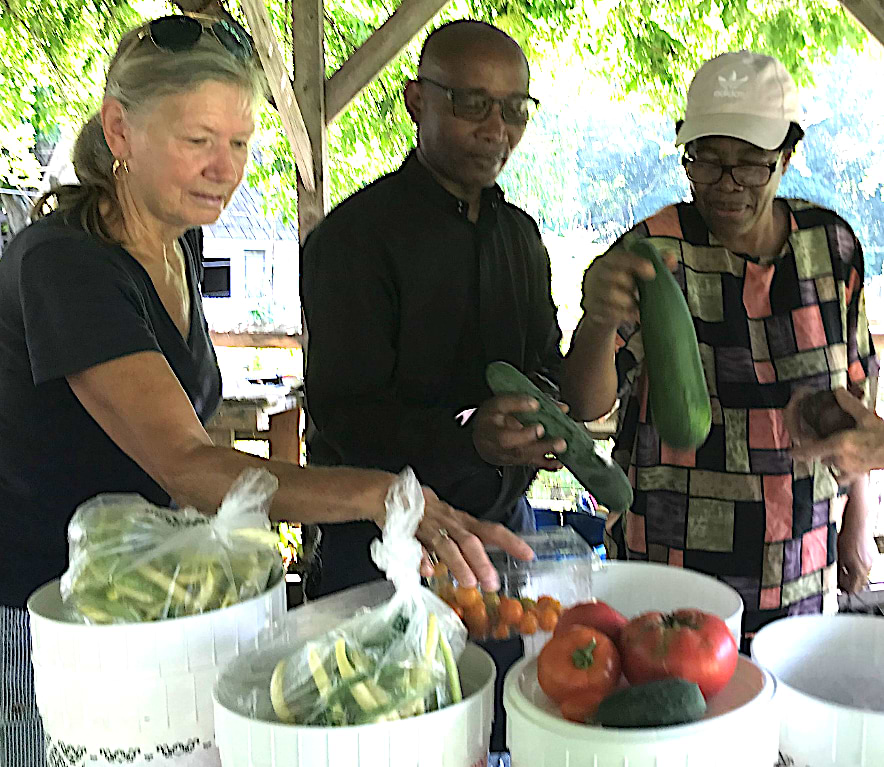 The Greens Farms group started working on the project back in February when Mary Lou McGuire, a former club president, presented the idea, according to Jacque O'Brien, a Growing for Good co-chair.
The club began planning what to plant and working with the organizations that would receive their vegetables. It was a learning experience for the 35-member group, with members from Westport, Fairfield, Weston and other area towns.
"It's the first time that as a club that we've gotten involved in vegetable gardening," she said. In the end, club members harvested every week from June through Sept. 24, and grew green beans, cucumbers, squash, tomatoes, spinach, lettuce, onions, green peppers and white eggplant.
But the gratifying part for everyone involved was the community spirit the project engendered, both O'Brien and Waldron said.
Wakeman Town Farm and St. Timothy's Church in Fairfield donated a total of nine garden plots for the club to grow vegetables. Ganim's Garden Center in Fairfield and Gilbertie's Herbs and Garden Center in Westport offered a discount for seeds, fertilizer and other supplies, as well as free advice. Stop & Shop supermarket donated plastic bags for the vegetables, and a farm in Redding donated surplus vegetables and eggs.
Club members and others brought added produce from their own gardens as well as apples and pears from their trees.
And children in summer camp programs at Wakeman Farm and the church visited the plots to learn about vegetable gardening.
"It's exciting, really thrilling," O'Brien said of the community project, which mushroomed from its small beginnings last winter. For the club, it's only the start, she said. Club members are looking forward to starting a second year of Growing for Good in January when planning will begin again.
"We are definitely all in for this next year," O'Brien said.