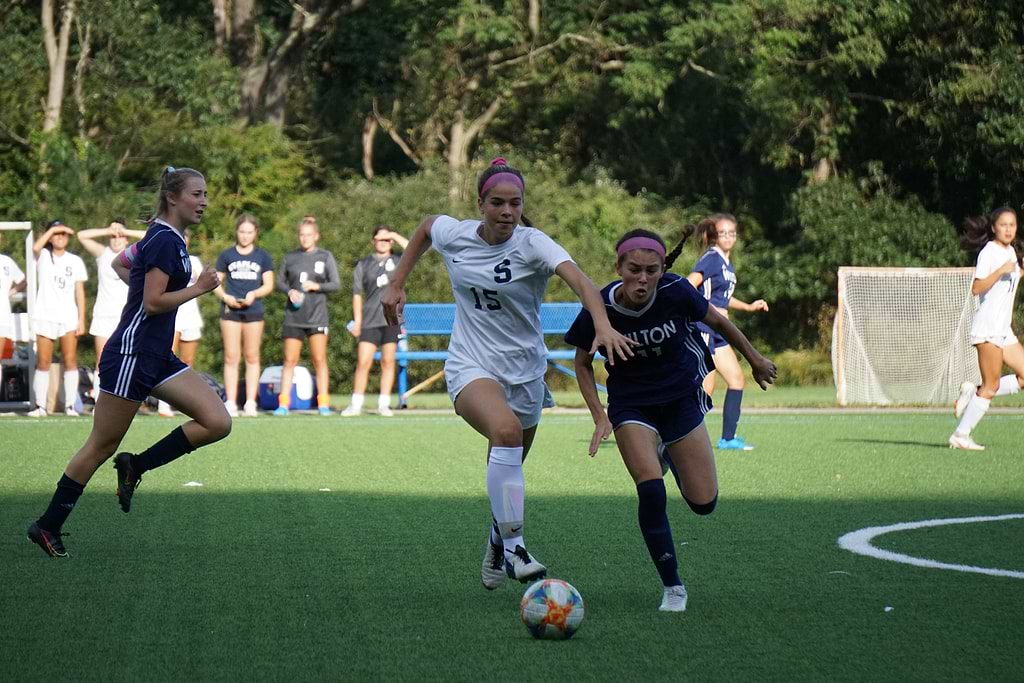 WILTON–The Staples girls soccer team has played six games so far this season; half of those games have ended in a tie. Yesterday at Wilton, Cami Kolek starred again, as she and the rest of the Wreckers defense did not allow a goal.
The offense was stiffed, but not for lack of trying.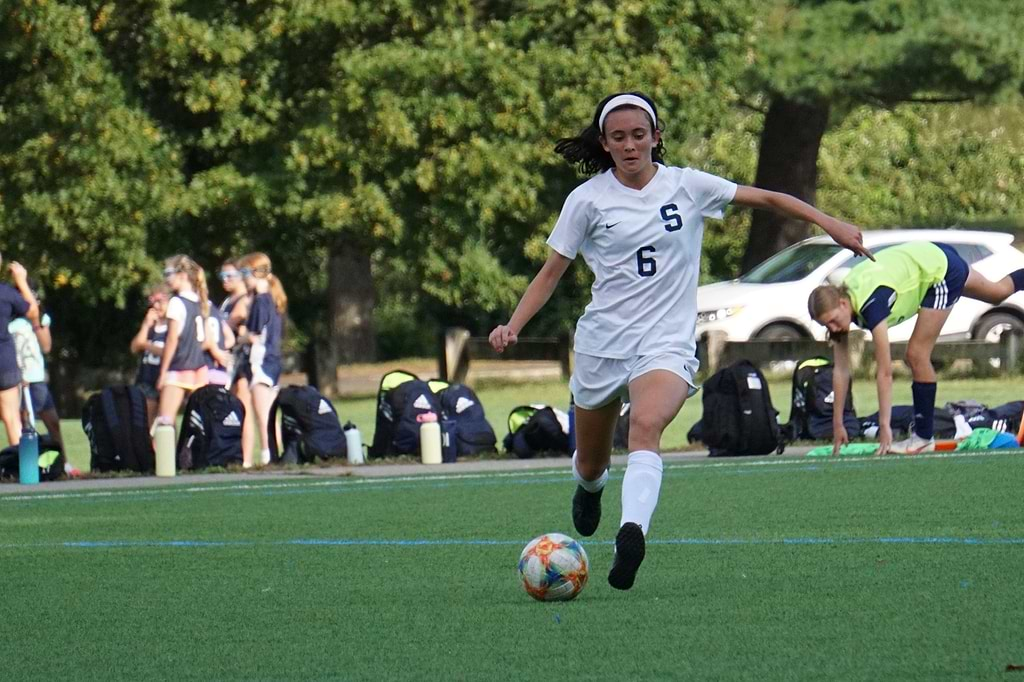 In the first half, three of Captain Maddie Sansone's shots were blocked or grabbed by Wilton's goalie. Reilly McGeehan, Alex Wasserman and Sami DeWitt each had shots blocked by the goalie.
Kolek shined throughout the game, with spectacular saves late in the first half and two saves early in the second half.
DeWitt and Gabi Gonzalez each made crucial plays on defense.
The Wrecker's best scoring opportunity came with two minutes left in the second half. A shot off the foot of Evelyn Chudowsky was tipped back onto the pitch by the Wilton goalie. The rebound shot from the corner failed to cross the goal line.
Final: Staples 0 — Wilton 0.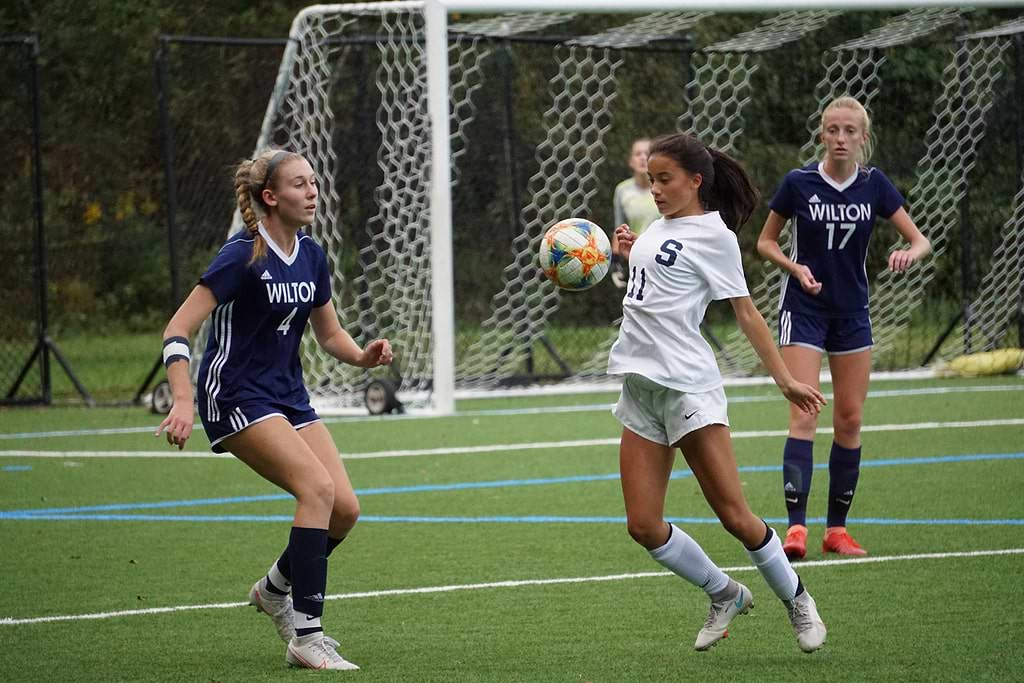 The team next plays at home against Darien at 4 p.m. Thursday.