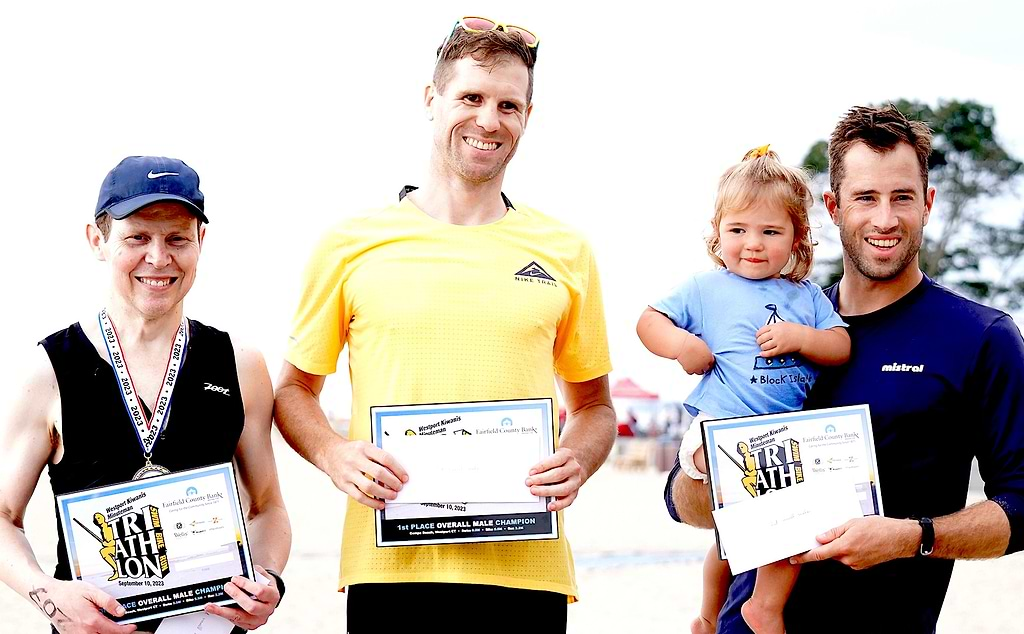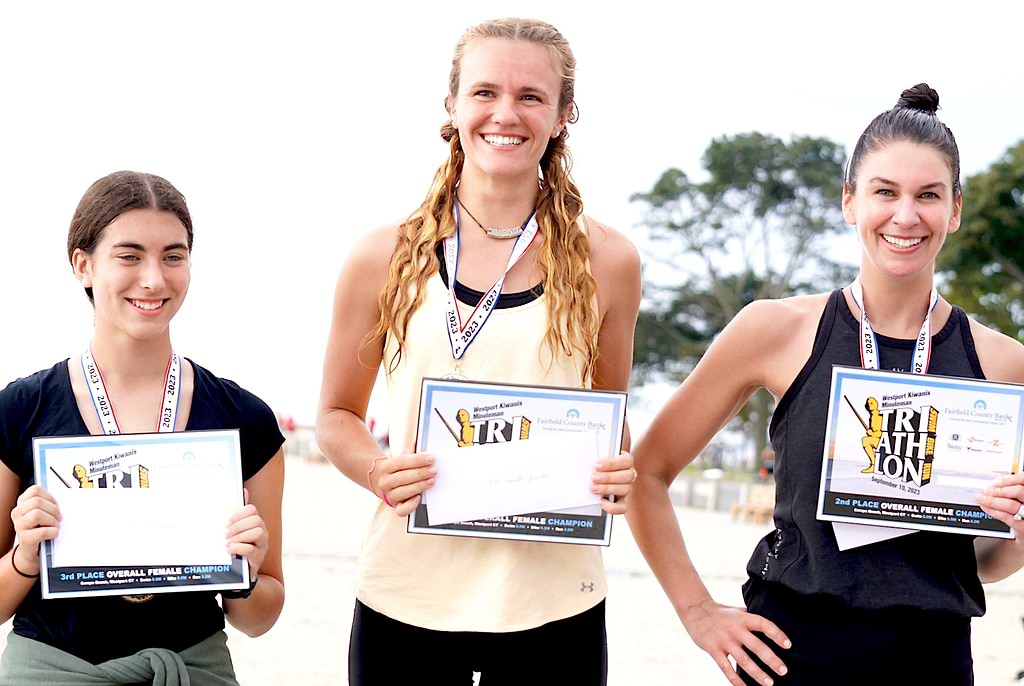 WESTPORT — Nearly 170 individual competitors, and 22 relay teams, swam, biked and ran Sunday in the annual Westport Kiwanis Minuteman Triathlon at Compo Beach.
Funds raised by the event support Westport Kiwanis' charities and scholarships.
The competition covered a course of a half-mile swimming, 5.5 miles biking and 2.2 miles running.
First-place finisher among men, and the overall winner, was Nathan Barry of Norwalk, with a time of 37:09.10.
The top Westport competitor was Alexander Shakibnia, who finished fifth overall with a time of 43:46.38.
Katie Whyte of Bethany was the top female competitor with a time of 46:45.91, finishing sixth overall.
Click for complete results of this year's Westport Kiwanis Minuteman Triathlon.