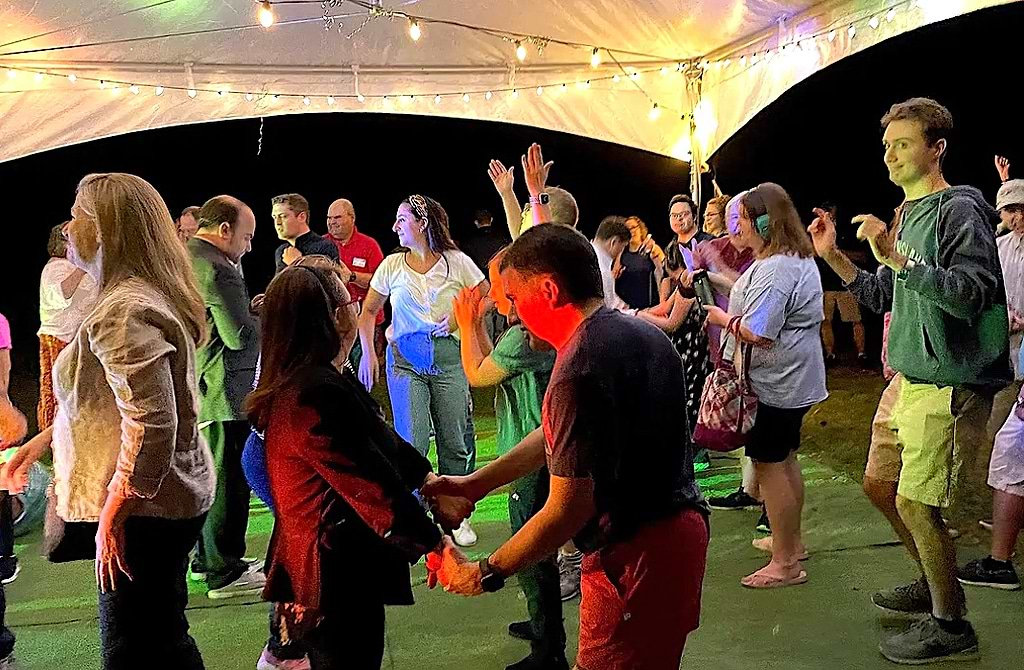 WESTPORT — A new season of Club 203 activities for adults with disabilities gets underway next week.
The group, entering its second season, offers different activities monthly for adults 18 years old and over. It is a collaboration between the town's Commission on People with Disabilities and the Department of Human Services.
More than 100 people were regular attendees at club events during its inaugural season, organizers said.
Club 203 was established through the efforts of volunteers Stacie Curran, Sharuna Mehesh and Kathryn Turley-Sonne, "who recognized an unmet need for opportunities that offer authentic connections among post-secondary adults with disabilities," according to a club statement.
Activities scheduled to date include: 
Sept. 20, 6:30 p.m., Toquet Hall: "Reconnect, Renew & Karaoke Too."
Oct. 12, 6:30 p.m., Westport Center for Senior Activities: Halloween-themed Bingo and barbecue.
Nov. 15, 6:30 p.m., Earthplace: "Get Your Turkey On."
Dec. 4, 6:30 p.m., MoCA Westport: "Let's Get Fancy" holiday party.
Jan. 13, 2024, 6:30 p.m. Westport-Weston Family YMCA: "Splash and Celebrate 2024."
Feb. 6, 6:30 p.m., Westport Country Playhouse: Valentine's Day celebration.
March 13, 6:30 p.m., Joseph J. Clinton VFW Post 399: Celebrate the "Luck of the Irish."
April 25, 6:30 p.m., Westport Library: "Let's Make Some Noise."
May (date to be decided): "Spare-Split-Strike" bowling event.
June 5, 6 p.m., Compo Beach: "Beach Bash."
To learn more about Club 203, including membership, volunteering or making a donation, visit the group's website.