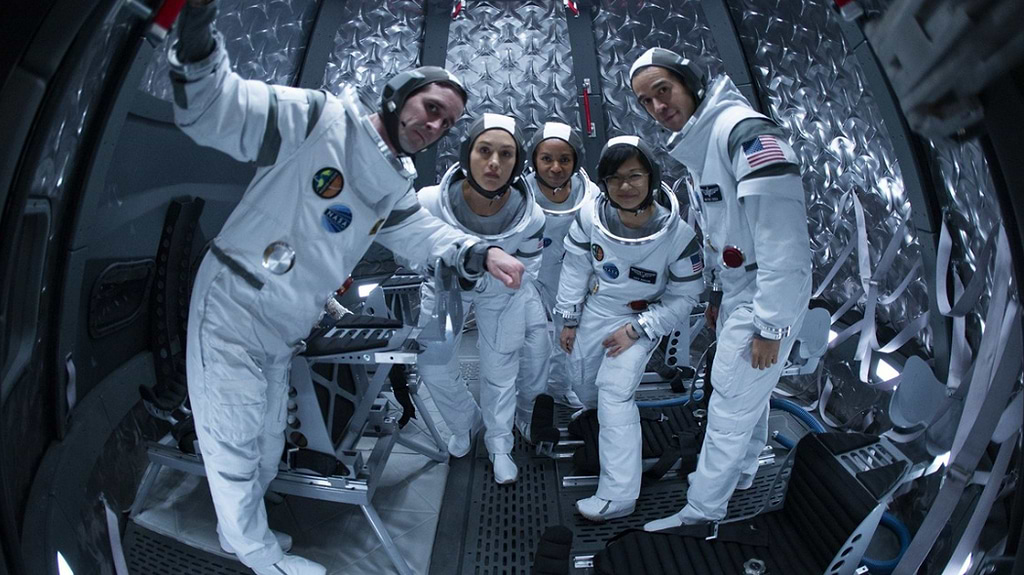 While the Writers' and Actors' strikes persist, streaming networks are reaching back into their archives to show various series that ran for one season and were – perhaps inexplicably – canceled and/or not renewed for a second season.
Making his initial television-series venture, Sean Penn stars in "The First," playing Capt. Tom Hagerty, a former Astronaut Mission Commander who is now training the first crew for a manned mission to Mars, circa 2030s.
But Hagerty's personal life is in chaos. He lives in New Orleans and – a while ago – his troubled tattoo-artist wife, Diane (Melissa George), committed suicide, leaving him alienated from his depressed, drug-addicted teenage daughter, Denise (Anna Jacoby-Heron).
Meanwhile, pioneering Vista entrepreneur Laz Ingram (Natascha McElhone) is fighting for continued government funding after one of the initial launches blew up (similar to NASA's Challenger disaster), placing her in political conflict with the President of the United States (Jeannie Berlin).
Plus, Hagerty's African-American second-in-command (LisaGay Hamilton) is resentful and the younger astronauts are coping with strained marriages, ailing elderly parents and the realization that, if they do make it to Mars, they may not be able to return to Earth. Bottom line: survival odds are not in their favor.
Created by Beau Willimon ("House of Cards"), the turbulent emotional conflict centers on the various astronauts' personal dramas, posing the pertinent question of whether the collective benefit is worth the personal cost.
Like "The Right Stuff" and "The Martian," it utilizes the superficial sci-fi premise to delve into thoughtful character studies.
FYI: In "House of Cards," Beau Willimon worked with Robin Wright, ex-wife of Sean Penn, and Natascha McElhone quit her co-starring role opposite Kiefer Sutherland in "Designated Survivor" (2016) in order to make this series.
On the Granger Gauge of 1 to 10, "The First" is a suspenseful 7 with all eight episodes streaming on Hulu. If you enjoyed it as much as I did, you can petition to bring it back at Change.org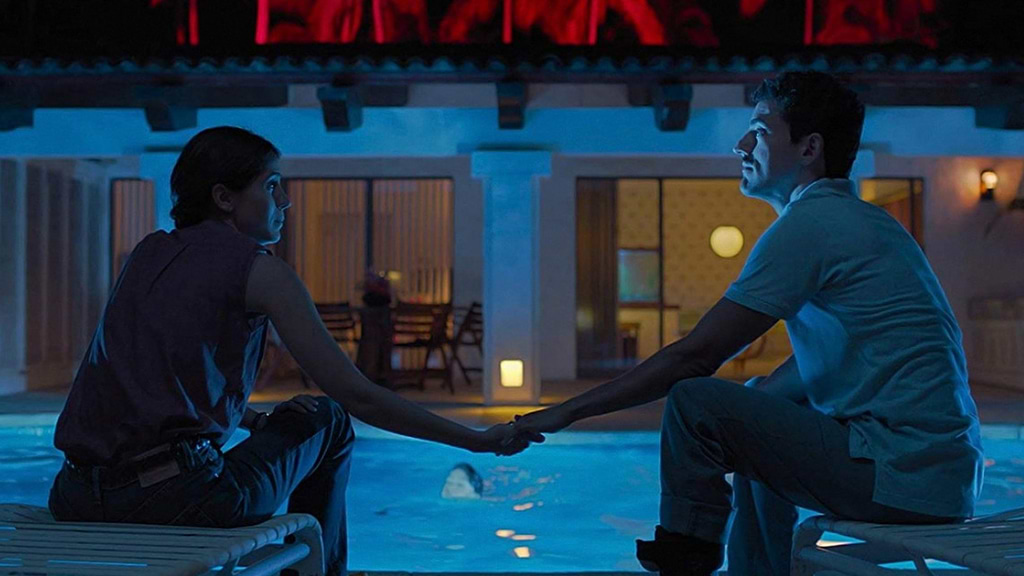 Who doesn't love vacationing in luxurious resorts located in warm, exotic places? What if you could actually own a place in paradise, one that's yours for a week each year? That's the seductive premise of "Time Share," writer/director Sebastian Hofmann's bizarre Mexican thriller.
Shortly after Pedro (Luis Gerardo Mendaz), his wife Eva (Cassandra Ciangherotti) and their young son are dropped off at their spacious villa, they discover it's been double-booked. Another family, headed by gregarious Abel (Andreas Almeida), appears to also have reservations for the same poolside bungalow.
It's admittedly an administrative error on the part of management but, since Pedro booked at a highly discounted rate and no other rooms are available, he and Eva are not only forced to share their accommodations and but also to participate in a manipulative 'time share' sales presentation by Tom (RJ Mitte).
Meanwhile – deep in the recesses of the underground laundry – dazed, depressed Andres (Miguel Rodarte) does menial work while his ambitious wife Gloria (Monserrat Maranon) attends yet another sales 'training' program – since the tropical resort property has recently been acquired by Everfield, a ruthless American conglomerate.
As Pedro grows increasingly paranoid, Tom's indoctrination, stressing that they're all considered 'family,' persists – and there's a creepy, confusing sense of foreboding. But why so slow-moving and subtle? That sluggishness and lack of urgency is what makes the conclusion emotionally unsatisfying,
This film premiered at the World Cinema Dramatic Competition at the 2018 Sundance Film Festival and was subsequently released in Mexico. Now as Netflix expands its International offerings, it's being heavily promoted.
In Spanish with English subtitles, "Time Share" is an insidious, satirical 6, streaming on Netflix.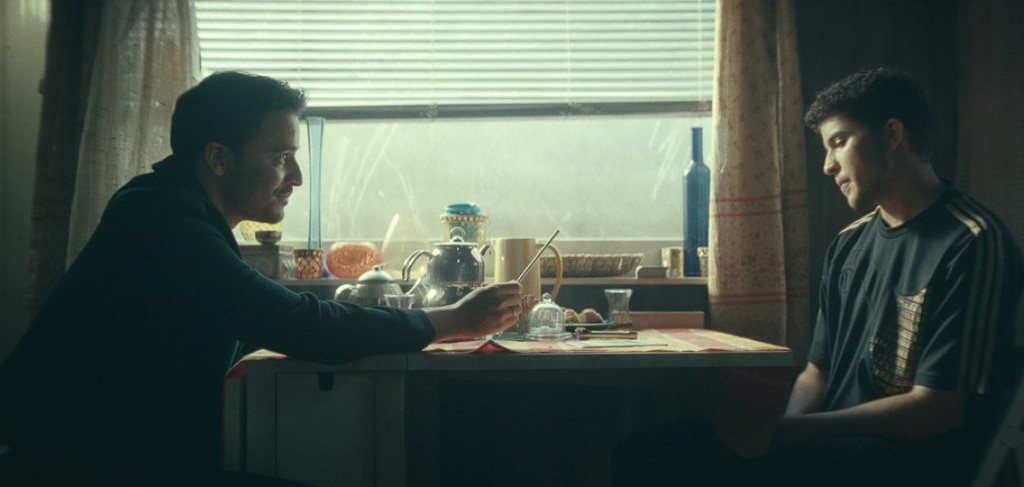 Admittedly at first, the German dystopian thriller – cryptically titled "Paradise" – has an intriguing premise but then absurdity takes over.
Set sometime in the not-too-distant future, the bio-tech conglomerate Aeon is marketing revolutionary medical equipment that enables people to transfer years of their lifespan from one to another. It's a controversial system that's obviously open to corruption and abuse.
Donation manager Max Toma (Kostja Ullmann) is one of their most successful 'agents,' convincing marginalized people – like immigrants and refugees – to trade a portion of their young lives for a windfall of money. Their years are then sold to wealthy clients who want to extend their longevity by undergoing the 'youth transplant' procedure.
Problem is: when the luxurious apartment belonging to Max and his physician wife Elena (Marlene Tanczik) burns down and their insurance is declared invalid because someone left a candle burning, they're deeply in debt for the mortgage. It's a desperate situation that forces Elena to 'donate' 40 years of her life.
Strapped in a chair, hapless Elena instantly becomes an older woman (Corinna Kirchhoff) as her years are transferred to Max's DNA-compatible boss Sophie Theissen (Alina Levshin). But – wait – can this ever be reversed? If so, how?
Their bizarre situation arouses Max's suspicions, impelling him to join the Adam Group, a terrorist organization that kidnaps and executes elite donation recipients – and one of their prisoners appears to be Sophie's daughter, Marie Thiessen (Lisa-Marie Koroll).
Written by Simon Amberger, Peter Kocyla and director Boris Kunz and filmed in Lithuania, this sci-fi thriller – with far too many extraneous subplots – questions the morality of buying 'time' but soon becomes predictably generic, never delving deeply into the relatable concept of ageism and the philosophical ethics involved in pursuing youth.
In German and English, on the Granger Gauge of 1 to 10, "Paradise" is a forgettable, formulaic 4, streaming on Netflix.
(Editor's Note: Westport resident Susan Granger grew up in Hollywood, studied journalism with Pierre Salinger at Mills College, and graduated from the University of Pennsylvania with highest honors in journalism. In addition to writing for newspapers and magazines, she has been on radio/television as an anchorwoman and movie/drama critic for many years. See all her reviews at www.susangranger.com.)