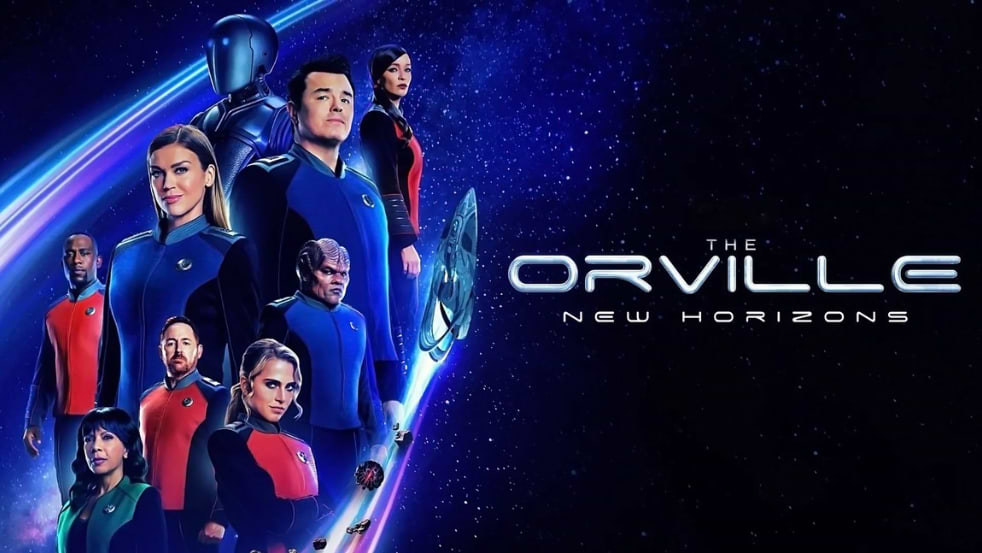 Have you hopped aboard "The Orville: New Horizons" yet? If you've ever been a "Star Trek" fan, you gotta check out this sci-fi comedy-drama created by and starring Seth MacFarlane ("The Family Guy").  
Set 400 years in the future aboard the USS Orville, a mid-level spaceship equipped for planetary exploration, it premiered in 2017, running for two seasons on Fox and now exclusively on Hulu and Disney+. Each episode delves into the mysteries of the universe and the complexities of the crew's interpersonal relationships.
Seth MacFarlane stars as Capt. Edward "Ed" Mercer with Adrianne Palicki as Commander Kelly Grayson. They were once married but they divorced after Kelly's adultery with a Retepsian achraeologist (Rob Lowe). Despite their personal history, they've vowed to work as a team and stay friends.
Plus there's Penny Johnson Jerald as Dr. Claire Finn, whose two young sons, Marcus & Ty, are aboard; Scott Grimes is helmsman Lt. Gordon Malloy; and J. Lee is navigator/engineer Cmdr. John LaMarr.
Since it's the 25th century, other crew members are from distant planets. Peter Macon's Lt. Cmdr. Bortus is from Moclus, where the primary industry is weapons manufacturing and whose society is dominated by males. Jessica Szohr is Chief of Security Lt. Talla Keyali, who was born on Xelaya, a high-gravity planet that gives her extraordinary strength.
One of the most compelling characters is Science/Engineering Officer Isaac, played by Mark Jackson. Like Data in "Star Trek," he's a member of an artificial, non-biological race. Resembling a Klingon, Isaac is an android from Kaylon, a planet that views biological lifeforms as inferior, yet Isaac avidly studies human behavior, leading him to betray his robotic race by siding with the Planetary Union when the Kaylons attack.
Guest stars include Victor Garber, Ted Danson, Liam Neeson, Charlize Theron, Holland Taylor and Dolly Parton.
Originating as a loving "Star Trek" homage, the series' primary appeal revolves around the likable characters and their camaraderie, blending space opera with social commentary paralleling real-world events that sparks discussion without being preachy. And at the "Future Unknown" conclusion of Season 3, Gordon Molloy sings a poignant song about the passage of time and how it affects us all.
"Expanding our series to Disney+ will, hopefully, expose the show to a whole new audience," notes Seth MacFarlane. "I'm confident it will pull people in. Our biggest challenge is defying expectations–like the fact that I've done all these animated comedies. This is radically different."
On the Granger Gauge of 1 to 10, "The Orville: New Horizons" is an enticing 8 – with all three seasons streaming on Hulu and Disney+.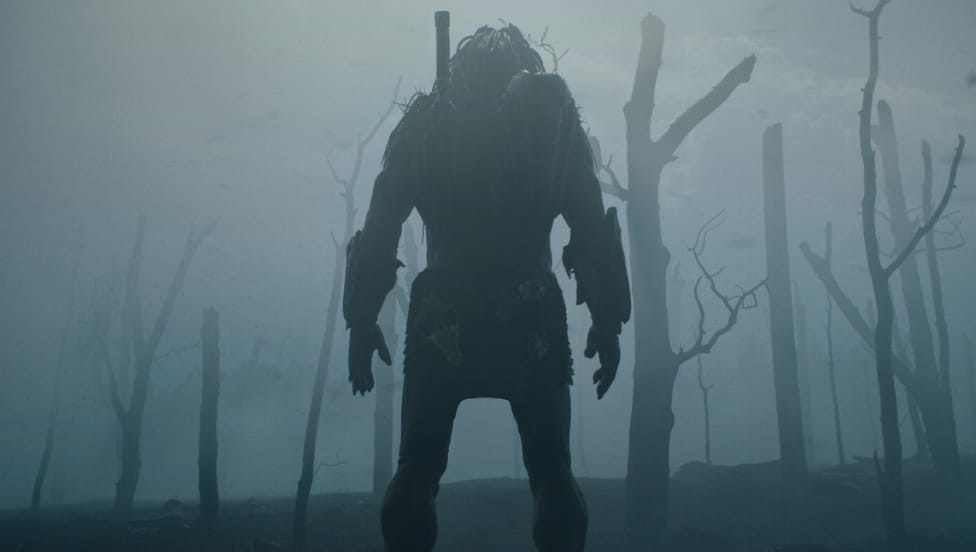 It has been 35 years since the original sci-fi action thriller "Predator" (1987) was released – and "Prey" is a worthy complement to the franchise.
Set in 1719 in the Comanche Nation on the rugged Northern Great Plains, the story revolves around wannabe warrior Naru (Amber Midthunder), who is determined to be recognized by her tribe as a hunter – like her skeptical older brother Taabe (Dakota Beavers).
"Why do you want to hunt?" inquires her mother. "Because you all think I can't," Naru replies.
She gets her chance when a hunting party in pursuit of a mountain lion encounters a far more elusive and dangerous beast (former professional basketball player Dane Diliegro), a huge extraterrestrial who can make himself invisible.
"Something scared off that lion," observant Naru notes, repeating the original film's best lines: "If it bleeds, we can kill it."
Determined to confront the Predator, fearless Naru, accompanied by her dog Sarii and armed only with her sharpened tomahawk, goes into ruthless pursuit, following a trail that will lead her into dangerous quicksand and capture by villainous French fur trappers, wielding muskets.
Working from a character-driven, coming-of-age script by Patrick Aison ("Jack Ryan"), director Dan Trachtenberg ("10 Cloverfield Lane") goes back to basics without sacrificing exciting, superbly-choreographed action sequences, including Naru's narrow escape from a voracious bear.
Determined to emphasize Indigenous authenticity, Trachtenberg's cast consists almost entirely of Native and First Nations actors, while Jeff Cutter's sweeping cinematography of Stoney Nakota land in Alberta, Canada, and Sarah Schachner's striking score add to the veracity.
FYI: If 25 year-old Amber Midthunder looks familiar, perhaps you saw her with Liam Neeson in "The Ice Road" (2021).
On the Granger Gauge, "Prey" is a suspenseful, scary 7, streaming on Hulu & Disney+.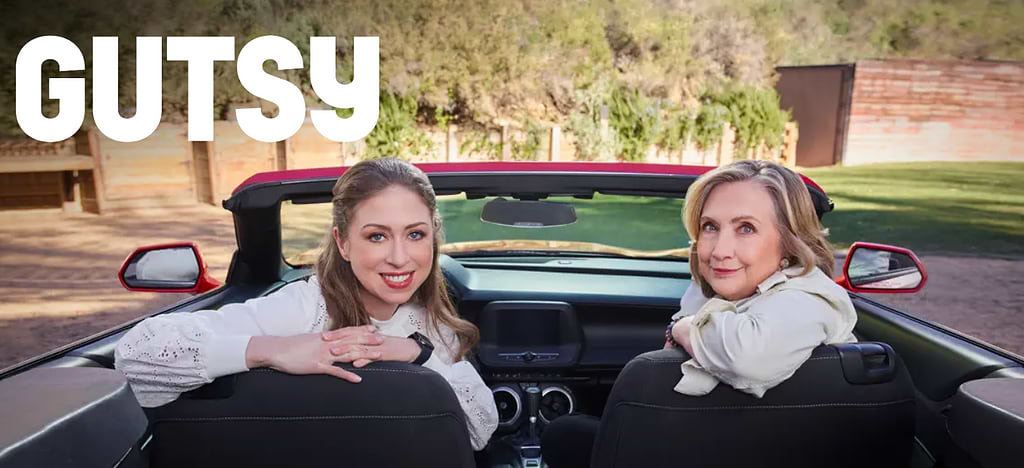 If you're a devoted Hillary Clinton fan, curious about how her daughter Chelsea grew up and/or a diehard feminist, perhaps the breezy docuseries "Gutsy" if for you. As for me, I wanted it to be so much more…for them to delve much deeper into the inspiring issues…and to not be so superficial.
Based on the Clintons' best-selling 2019 "The Book of Gutsy Women: Favorite Stories of Courage and Resilience," each of the eight 40-minutes episodes involves a series of interviews centered on a specific theme: "Gutsy Women Have Rebel Hearts," "Gutsy Women are Forces of Nature," "Gutsy Women Refuse Hate," "Gutsy Women Seek Justice," etc.
Celebrity/role model guests include Kim Kardashian, Goldie Hawn, Kate Hudson, Amy Schumer, Wanda Sykes, Gloria Steinem, Megan Thee Stallion, Amber Ruffin and Dr. Jane Goodall.
Perhaps one of the most controversial segments is "Gutsy Women Stand Up," in which the Clintons talk with academic activist Kimberle Crenshaw at a New York Metropolitan Museum of Art exhibit of a Seneca Village, and she explains her work in the much maligned critical race theory.
In "Gutsy Women Have the Last Laugh," the Clintons visit with female comics who reveal some of the unwritten rules they must still cope with, like winning over men in the audience who sit with their arms firmly folded when they come on-stage. After Chelsea voices contempt for "Saturday Night Live" comedians who mocked her as a child, she and Hillary go to clown school with Philippe Gaulier.
In another segment, Hillary Clinton remembers the late Madeline Albright, the first female Secretary of State, citing how her keen sense of humor was obvious in her subtle choice of dress pins.
Throughout it all, while Hillary still seems rather self-conscious and guarded, Chelsea reveals her wit and intuitive intelligence. As mother-daughter co-hosts, they are obviously close – which is rather endearing, considering the trials and tribulations they have endured over the years.
As a result, they're most engaging when they're grabbing coffee from a New York City truck vendor, telling "knock-knock" jokes on a park bench in Paris and evoking fond memories while leafing through an old Clinton family photograph album in Arkansas. And pragmatic Hillary confesses her "bravest" decision was staying with her husband Bill during and after his impeachment embarrassment.
"I think there is a pushback against women's rights and opportunities and progress here and abroad," Hillary says, pointing to the Supreme Court's reversal of Roe vs. Wade. "There's also an undercurrent of misogyny and sexism that is now much more public and, sadly, acceptable because of social media…We need to fight back politically so that the space for women doesn't continue to narrow."
On the Granger Gauge, "Gutsy" is a somewhat frustrating 5, streaming on Apple+.
(Editor's Note: Westport resident Susan Granger grew up in Hollywood, studied journalism with Pierre Salinger at Mills College, and graduated from the University of Pennsylvania with highest honors in journalism. In addition to writing for newspapers and magazines, she has been on radio/television as an anchorwoman and movie/drama critic for many years. See all her reviews at www.susangranger.com.)