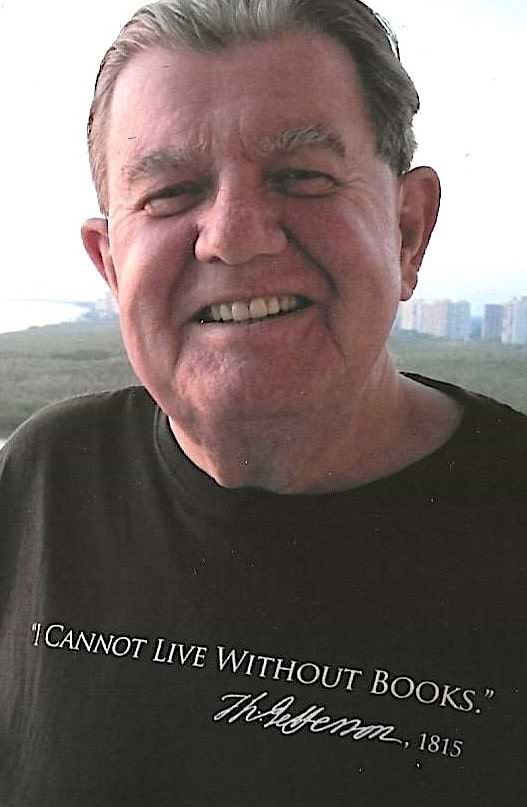 Following is the obituary for THOMAS DAVID GRANGER, submitted for the family
.   .   .
Thomas David Granger, 81, passed away surrounded by his family at home in Naples, Fla., on Tuesday, Oct. 18, 2022.
Tom was born on April 19, 1941, in Bristol, Conn., to Francis Dudley and Helen (Mahon) Granger.
Tom lived life to the fullest and held a constant curiosity of the world around him. This led him to accept a position abroad with Pfizer that launched a career of over 25 years with the company.
Tom and his wife Ellen began their adventures together in India, where he was the assistant country director of Pfizer India. That was followed by a move to Sri Lanka where he became the country manager of Pfizer, and where they welcomed their first daughter Rachel. Tom's next move took the family to New Zealand, where his second daughter Liz was born. His third daughter, Paige, was welcomed in the following move to Peru.
His next moves with Pfizer brought the family to Costa Rica, Connecticut, and finally Egypt, where he developed a deep love for ancient Egypt. After Egypt, the family returned to the U.S. and resettled in Westport, where Tom spent time working for Special Olympics before retiring.
Once retired, he was able to pursue his love of history and became a full-time student at Yale University, where he earned a master's degree in Egyptology. Throughout the family's years abroad, Florida was a home base that they returned to every year. It became their permanent home after Tom's retirement.
Tom and Ellen developed many lasting friendships that would continue to impact their lives. Tom was the host with the most who loved nothing more than a gathering around the dinner table, sharing a meal and great conversation.
Tom also enjoyed sharing stories, talking and reading about history, learning about others and helping those around him. Throughout his life, he was deeply engaged in his community, whether it be as president of the school board in Costa Rica, a founding member of the Costa Rican Archaeological Society, or organizing charitable dinner dances for the Community Services Association in Cairo, Egypt. He supported his friends and family and looked out for the people in his life.
He was an avid gardener and each of their homes had a garden that reflected his joy of growing beautiful flowers and amazing vegetables. He had a particular love of orchids, which earned him the nickname of Orchid Whisperer for the ever growing collection that he nurtured.
Tom's greatest passion was his family and spending time creating fun memories. He was an all too willing partner in crime to any mischievous plan, most often with his daughter Liz. He was devoted to his wife, Ellen, of 52 years — the true love of his life and a constant source of strength.
Tom is survived by his wife Ellen (Parker); his daughters, Rachel Granger, Paige Granger, Liz Granger and fiancée John Koah; his cousin/brother, Bill Hanson and his wife Lynn; his sister, Lanny Libby, and many cherished nieces and nephews. He was predeceased by his beloved brother Frank (Dud, Bart) Granger and his parents Frank and Helen Granger.
He will be forever remembered as the heart of his family, a gentleman, a scholar, and a kind and gentle soul whose zest for life was a source of joy to those who knew him.
A gathering of friends and family will be held Monday, Oct. 24, from 1 to 2 p.m., at Hodges Funeral Home at Naples Memorial Gardens, 525 111th Ave. N., Naples, Fla. 34108, followed by a celebration of life at 2 p.m.
In lieu of flowers, contributions in Thomas' memory may be made to St. Jude Children's Hospital.
Fond memories and expressions of sympathy may be shared at www.hodgesfhatnaplesmg.com for the Granger family.