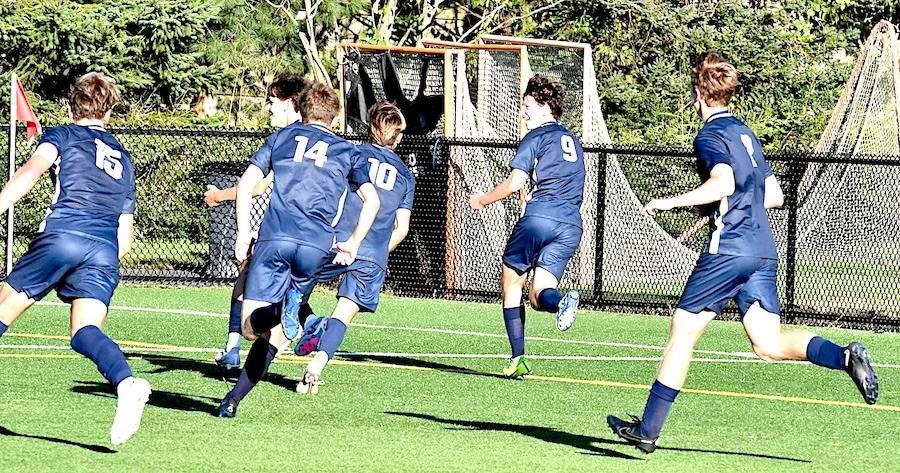 WESTPORT — Chase Watkins' first corner kick was cleared over the end line by Brien McMahon. Patiently, he lined up for a second.
Just as patiently, Zach Gorin waited at the far edge of the penalty area. The ball cleared the area; he fired, and found the net on the far side.
The junior's goal with just 13 minutes remaining Thursday gave Staples boys soccer team a hard-earned 1-0 victory at Wakeman Field.
The Senators dominated the first half with speed and touch, but the Wreckers kept their poise.
The much more even second half included lockdown defense by Santi Alfageme, Jack Schwartz and Alex Kuster, plus two strong saves by keeper Nick Sikorski.
The 2-0-0 Westporters host Norwalk High on at 4 p.m. Tuesday at Wakeman Field. (Game schedules are subject to change; click for the latest CIAC updates.)