By Andy Hutchison
WESTPORT — Offense, defense and special teams all clicked in the Staples High football team's 42-3 win over visiting Ridgefield on Thursday night.
Quarterback Caleb Smith threw for a trio of scores, connecting with brother Nathan from 29 yards out, Ryan Skolnick on a 14-yarder and Alex Fiola for a 20-yard scoring play.
Fiola and Skolnick both had a pair of trips into the end zone. Fiola scored on a 40-yard carry and Skolnick had an interception near midfield and returned it to paydirt.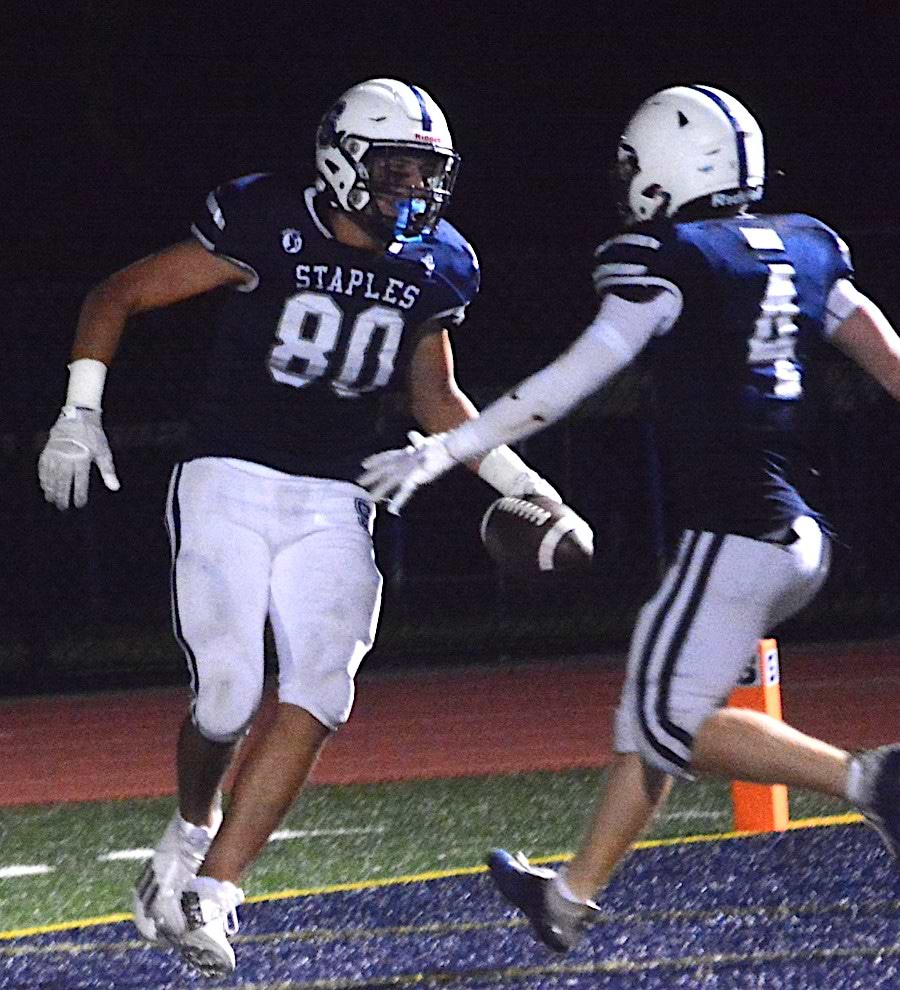 Anthony Armentano scored on a five-yard TD scamper.
Nathan Smith had key receptions and punt returns.
The Wreckers kicking game also was solid, with Max Maurillo connecting on all of his extra point attempts and the punt team regularly pinning the Tigers deep in their own territory.
The Wreckers led 14-3 after one quarter of play and built a 28-3 advantage by halftime.
The Wreckers will be on the road to visit Southington at 7 p.m. Friday, Sept 22. (Game schedules are subject to change; click for the latest CIAC updates.)
Andy Hutchison has been covering school sports — including Staples athletics — as well as news and feature stories in Fairfield County, since the 1990s.