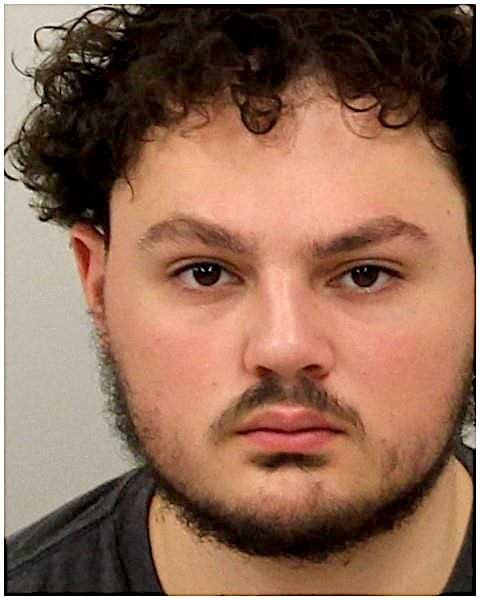 WESTPORT — A 20-year-old man, reportedly drinking motor oil and acting erratically, battled police sent to the scene to help him, causing one officer to suffer a broken wrist, according to the report.
Cameron Baker, of New Haven, was charged Jan. 17 with assaulting a public safety officer and threatening in connection with the incident 15 months ago.
Officers were dispatched to Center Street on Oct. 28, 2021, to investigate a report that a man, walking down the middle of the road, was drinking a substance believed to be a type of motor oil, which police later identified as a "liquid fuel additive."
Baker began yelling as officers arrived at the scene, while continuing to drink the liquid and walking in the middle of Center Street, police said.
Baker ran away as officers approached, police said, and when they caught up with him, he began to fight. He "punched [officers] in their heads, causing one officer to fall to the ground and break his wrist," according to the report.
Throughout the altercation, police said Baker repeatedly ignored commands to halt fighting, and instead hurled insults and threats at officers and their families.
After Baker was subdued, he was transported to Norwalk Hospital.
Warrants were issued for Baker's arrest, and he was formally charged Jan. 17 after turning himself in. He later was released after posting $50,000 bond, and is scheduled to be arraigned Jan. 26 at state Superior Court in Stamford.