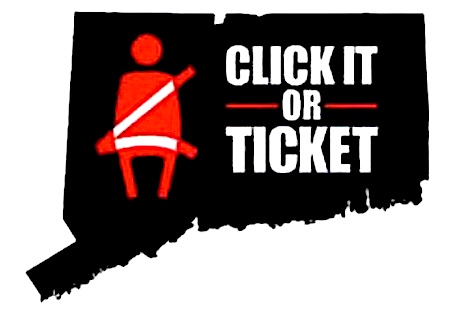 WESTPORT — Stepped-up enforcement of seatbelt requirements for all drivers and passengers is planned by Westport police, as part of a statewide safety campaign, in advance of the Memorial Day holiday weekend.
The "Click It or Ticket" campaign, coordinated with the state Department of Transportation, is designed to highlight the law requiring drivers and passengers to wear a seatbelt at all times when a vehicle is on the road.
State law requires that all drivers and passengers in the front seat, regardless of age, as well as children younger than 16 seated anywhere in a vehicle, wear seatbelts.
Fines start at a minimum of $92 for the first offense, according to police.
With heavier traffic anticipated in advance of the first spring holiday weekend, Westport police said in a statement, "Our officers, in conjunction with others throughout Connecticut, will be vigorously enforcing the state's occupant protection laws and issuing citations to those who fail to wear their seatbelt."
Underscoring the "life-and-death" safety aspect of wearing seatbelts, the statement adds, "This high-visibility enforcement campaign is a way to spread the life-saving message about the importance of wearing a seatbelt."