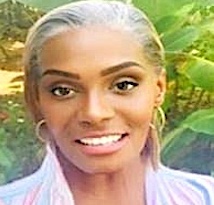 WESTPORT — A new human resources director has been hired by the town, First Selectwoman Jennifer Tooker announced Monday.
Candice Holley, who Tooker said has more than two decades experience in the human resources field, will take on the personnel job immediately.
Gary Conrad, the town's finance director, has been carrying out the job on an acting basis.
Holley, according to Tooker's announcement, most recently has been an independent human resources consultant, and previously was a vice president of the Sandy Hook Promise Foundation, and global director of human resources for the Barnes Group Inc.
She graduated from Seton Hall University with a Bachelor of Science degree in social and behavioral sciences. She also earned a degree in psychology from the University of Mississippi and a political science degree from the University of Cincinnati, according to the announcement.