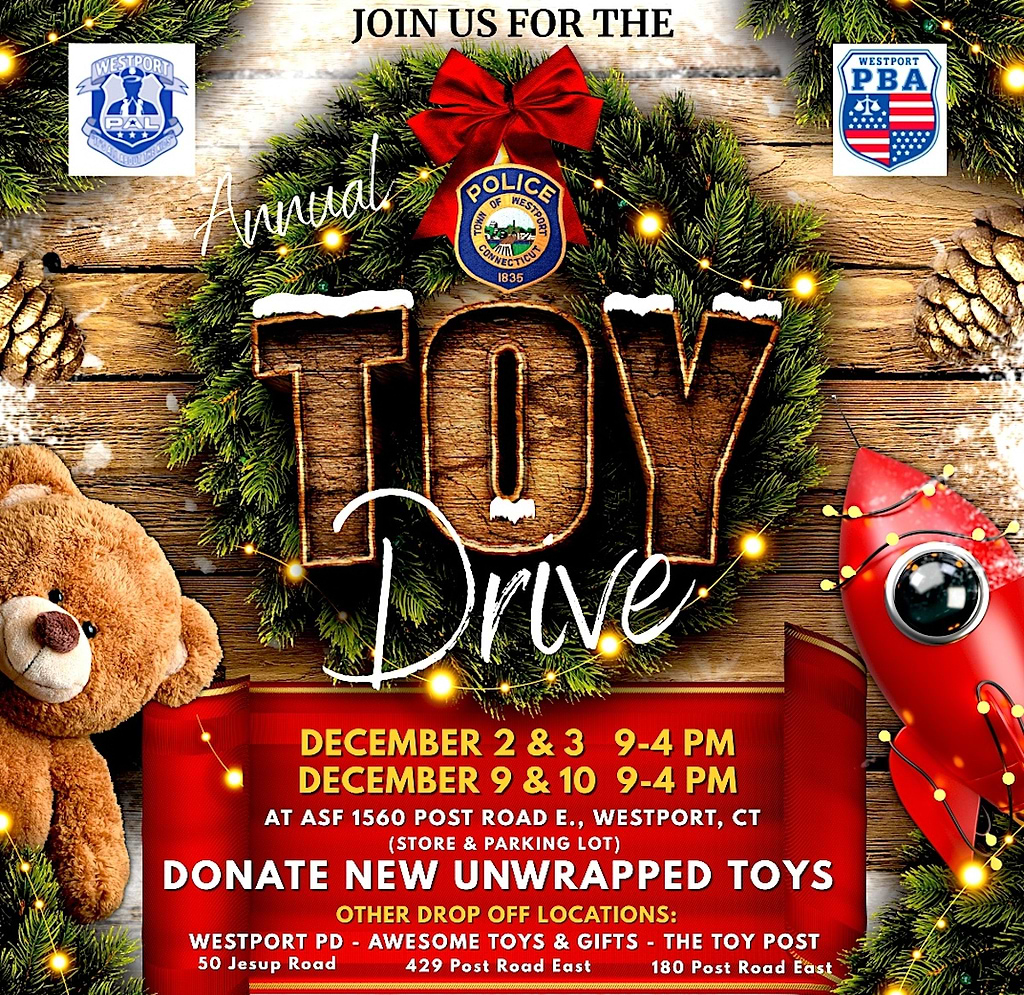 WESTPORT — Christmastime's man in red once again will get some help from the men and women in blue as Westport police launch their annual "Holiday Toy Drive."
The campaign, which seeks donations of new, unopened toys as well as cash, is organized by the Westport Police Department, the Westport Police Benevolent Association and the Westport Police Athletic League.
Donations benefit children in need around Fairfield County, as well as children hospitalized during the holiday season.
Officers will be on hand to collect donations at ASF Sports & Outdoors, 1560 Post Road East, between 9 a.m. and 4 p.m. on Saturday and Sunday, Dec. 2-3, and Saturday and Sunday, Dec. 9-10.
There also will be toy-collection boxes available to accept donations during regular business hours at: Police Department headquarters, 50 Jesup Road; ASF Sports & Outdoors, 1560 Post Road East; Awesome Toys & Gifts, 429 Post Road East, and the Toy Post, 180 Post Road East.
For questions or additional information, contact police Cpl. Craig Bergamo by calling 203-341-6000 or emailing cbergamo@westportct.gov.