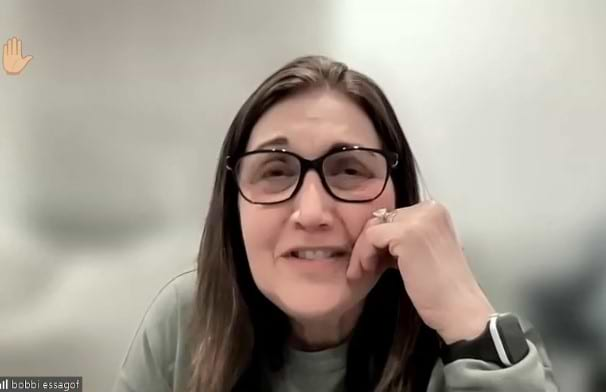 By Thane Grauel
WESTPORT — Nothing is easy when it comes to affordable housing.
The high cost of housing in a pricey region, and the measures the state has initiated to remedy it, have been vexing for renters, home buyers and municipalities for decades.
A community conversation on the topic planned here Monday was no easier.
First, Mother Nature threw a snowy curveball, forcing the event planned at the Westport Library to Zoom-only. Then came an Internet troll, 'Zoom-bombing' the gathering of more than 180 people with pornography (yes attendees, you'll never get those brain cells back).
After a few minutes of administrative hand wringing and technical wrangling, a substantive, 90-minute discussion continued with little disruption.
The housing topic is timely because in just a few days — Saturday, March 4 — the town's state-granted moratorium from its 8-30g legislation expires.
The 8-30g law has sparked debate in communities where less than 10 percent of the housing inventory built after 1990 does not conform with the state's "affordable" criteria — such as Westport. In those situations, the law provides an appeals process for applicants to override local zoning regulations if they set aside affordable units in a development.
Despite a large attendance — more than 180 people — just a handful of people outside officialdom spoke Monday.
One was Bobbi Essagof of the Hiawatha Lane neighborhood, where a 157-unit housing development known as Summit Saugatuck is planned. She asked how firetrucks could possibly get into an area where traffic already is an issue.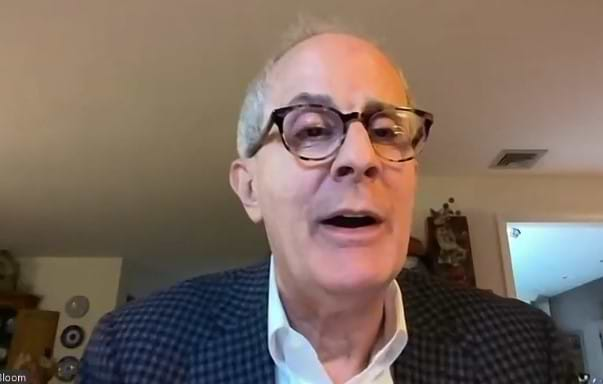 Town Attorney Ira Bloom said the Fire Department eventually signed off on the development after changes were made.
But he pointed out that another 8-30g project, on Cross Street, was cleared by the courts, even though the Westport fire marshal said that fire apparatus could not get into the development as it was proposed.
"The court ultimately said that wasn't enough, because the project met all state and local codes," Bloom said. "The testimony of our own fire marshal was rejected."
He said housing developers have an intense focus on Fairfield County and other affluent areas.
And, Bloom noted, courts have ruled against municipalities in 75 percent of 8-30g cases brought against them.
So why can't this be fixed at the state level?
State Rep. Jonathan Steinberg, D-136, had a rather bleak report.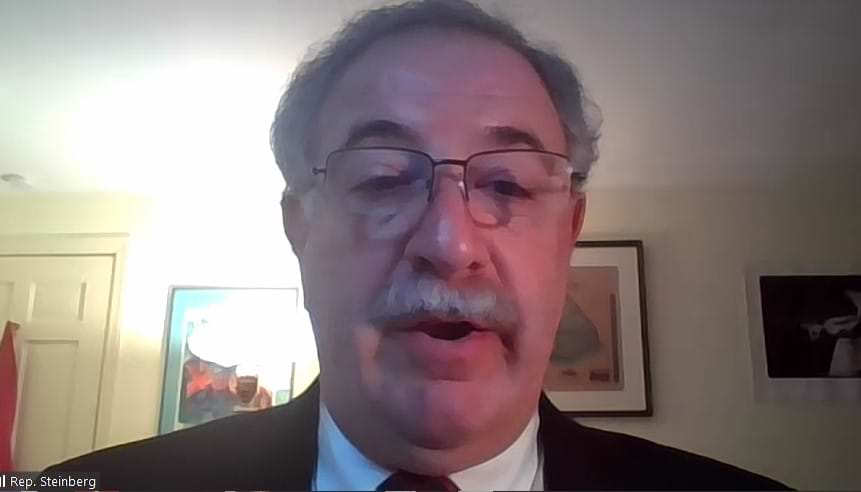 "Eight-thirty (g), while well-intentioned, I would argue has been a blunt instrument," Steinberg said, noting that only 12 towns have qualified for a moratorium, Westport included.
He detailed difficulties getting even incremental changes to the law made in Hartford.
"Let's be clear," he said. "This is a national problem we have … every state needs to build more housing to meet the needs."
"I have to look at it as adversarial," Steinberg said, saying one view is that the suburbs aren't doing enough.
"Let's look at the reality on the ground," Steinberg said. "Westport is doing a great job. Not only did we start building affordable housing over the past couple of decades, we've embraced the requirements the state's imposed in recent years to develop an inclusive housing plan which would form the basis for encouraging construction going forward."
Evonne Klien, chief executive officer of the Connecticut Center to End Homelessness, was one of the panelists. She mentioned the affordable percentage of nearby municipalities' housing stock.
Norwalk has 13-plus percent, she said, and Stamford, a little over 15 percent. Westport is around 6 percent.
"I would argue that the act [8-30g] is responsible for the development of 147,000 of affordable housing across the state," Klien said.
Planning and Zoning Commission Chairwoman Danielle Dobin mentioned that Matthew Mandell, chairman of the Representative Town Committee's Planning and Zoning Committee, was looking at ways to create an affordable housing fund, as already exists in New Canaan.
In that town, she said, "their housing authority has used to create a lot of different, almost entirely affordable projects."
Dobin said similar projects were envisioned on town-owned properties in Westport, including 655 Post Road East, the Linxweiler House. She had floated that idea before, but encountered blowback from a former zoning official, Gloria Gouveia, who contended the property, gifted to the town, was deed-restricted. Dobin, however, later said that does not appear to be case.
Affordable housing will be discussed again at noon Tuesday, at a meeting of the Planning and Zoning Commission's Zoning Regulation Revision/Affordable Housing Subcommittee.
Thane Grauel, executive editor, grew up in Westport and has been a journalist in Fairfield County and beyond more than three decades. Reach him at editor@westportjournal.com. Learn more about us here.